There are many characters in any motorsport paddock. It is no different from any large village in that there are good guys, great guys, a few village idiots and some bandits all thrown in. Just like a village pub.

Similarly, there are guys who struggle with their bikes and then get on another and flower. One such guy is Marco Melandri, who last weekend at Motegi got rid of a large part of 16 months worth of angst and frustration in one race. Sixth position might not be something to wave a flag about, but for a Kawasaki to do that with no works effort is a cracking on to be a miracle.

Melandri was a way back from the fighting pack a fair few seconds up the road, but he managed to wrestle the bike way ahead of others who are far more experienced with their own packages, bearing in mind this is his third bike in three years. With a truncated Friday, a wet Saturday morning, no qualifying and then a wet double-length warm up, the race itself was dry and on a green track; a situation that was far from easy.

But what people must not forget is that here is a guy who rode like hell to nearly win the 125 title in 1999 with two less races than everyone else because he whacked himself in the early season, he won the 250 title and then came second in the 2005 MotoGP championship behind that rather talented chap, Valentino Rossi.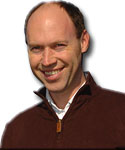 Marco Melandri, Hayate © Back Page Images
Melandri is one of those riders, like Colin Edwards, who says exactly what he thinks and doesn't hold back. Sure, as the Italian rider at Ducati last year he had his wings clipped after the early races when he'd slagged them off a bit for an unrideable engine and all that, but as a rule he's pretty good to speak his mind.
At the Ducati team launch half way up a mountain last year he said: "Hey, this is pretty good, being paid to go skiing for my first job with Ducati." Wit and dry humour always the way with MM.
Upon calling him the day the Kawasaki pull-out news came out, there was another bit of honesty from him, but then again, many were a bit frank with their views after the emails came rattling in from Japan.
But many didn't believe Melandri still had a spark. The nay sayers wrote him off as Stoner went faster and faster. Indeed, Nicky Hayden is probably going to get a postcard from Melandri soon saying something like "was there last year, hope you get through it!"
Yes, there were some races when he did give up a little, but then again so did Luca Cadalora. As one of the Cadalora mechanics would say in 1996: "You'd know by the way he walked into the paddock on Thursday if we were going to have a good weekend or not. But when he had that glint or swagger, he'd win it." And that's exactly what Luca did in 1996. Twice. And against the might of Mick Doohan and the works Hondas.
Like Brawn GP in F1, at Hayate Kawasaki there seems to be a weight lifted from the shoulders of those who were only a tad away from the winning combination last year, but who have now found it with a spring in their step through the feeling of being the underdogs.
Let's hope Melandri can capitalise on the rule of there not being so much testing this year, so the others don't get too far ahead.
Jorge Lorenzo now is back on winning form, just as he was last year. He had three poles on the bounce and then won his third ever MotoGP race. It was truly incredible. But then he overstepped the line and got properly hurt with an enormous crash practicing for the Chinese race. He also had a big one at Catalunya that rung his bell, leaving him to go back into his shell and take stock.
Jorge Lorenzo leads Yamaha teammate Valentino Rossi to victory at Motegi © Back Page Images
Only towards the end of last year did he recover a little bit more, but the hobble and limp took the edge of the swagger that he had before the massive highsides.
To beat Rossi as he did is a big thing for the Spaniard. Was there something wrong with Rossi at Motegi, or did Jorge just get the measure of him? Did the youth have the advantage?

Whatever the technicalities of seeing Rossi very rarely lose such an advantage after leading the race early on, the reigning champion still didn't whine or winge, instead relishing the thought of having a battle of four riders for race wins this year, with Pedrosa's 'surprise' podium and Stoner's Qatar victory.

"Spaniards always go quick in Spain," Mick Doohan always said. As a rule, he was and still is correct. Rossi may well do what Doohan did at Jerez in 1997 in letting Alex Criville romp away for the win, but still taking the title by mid-August for himself.
Will Rossi push the Lorenzo/Pedrosa battle as much as he dare this weekend? Instead waiting to unleash his barrage of firepower at Le Mans, Mugello, Catalunya and Assen to leave the others breathless at the shock of it all?

Jerez brings out the best in people and it is a quite incredible experience to witness. Race day and dawn breaking as the circuit PA echoes to Pink Floyd and Shine on you Crazy Diamond. (I once went to find the guy who plugs that through the speakers just to shake his hand and congratulate him, but alas never found him... Maybe I'll try this weekend.)
It is a race track where people find speed they didn't realise they had. Stoner has never gone well there while Rossi has won on all bikes he's ever ridden in his 13 race visits to the place. Pedrosa bolted over the horizon last year and was never seen.
Maybe this is Lorenzo's turn to do it all again? I won't write that he's a championship favourite as I did last year after Portugal; I'll be a little more muted, but love him or dislike him (and I was one who struggled to get used to his swagger, but changed overnight when he jumped on a MotoGP bike last year) he has the chance to take the Spanish GP this weekend a springboard ahead.

And spark an intra-team battle with Rossi. Something we've never had before. Can't wait to see this season unfold now!