Tobin Leigh has labelled the upcoming Super Final for the Le Mans Esports Series as the most "intensive" sim racing event that he has ever competed in.
Leigh, who switched from the Veloce team to Lazarus earlier this year, booked his place in the LMES Super Final during the onsite event at the 2019 Autosport International Show.
He and team-mates Paul Arevalo Jr and Iori Ohki will be one of 12 teams competing for their share of the $100,000 prize pool available.
Under the Super Final format, teams will compete in nine endurance races over an intense 24-hour period, in a variety of cars across an array of World Endurance Championship circuits including different variations of Le Mans's Circuit de la Sarthe.
"I've been competing at this level for three years now, and I've never gone into something as intensive as the Le Mans Esports Series," Leigh explained.
"I cannot wait to see how the endurance of it affects the drivers. It's definitely not about one-lap pace by any stretch.
"Mistakes are easy to make around Le Mans, and it will be the driver that doesn't crash into the wall that wins, rather than the one that can do a few-tenths a lap faster but makes a lot of mistakes."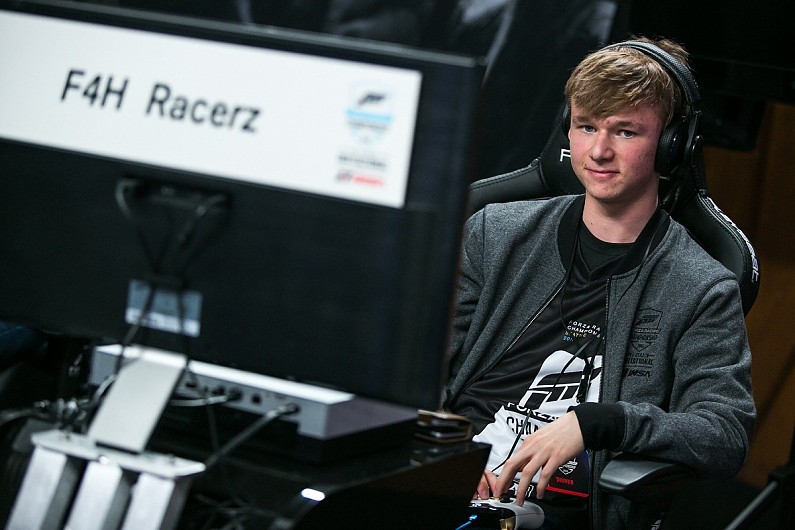 The 18-year-old is currently in his second year at University and believes his youth may be an advantage when it comes down to managing the demands of the format.
"Personally, I feel that I'm quite flexible [about stint lengths] because I'm a Uni student," Leigh added.
"I don't have a sleep schedule, so maybe my age is going to come in handy for that.
"The main thing is when planning out stints for the team, you have to consider, time to rest, which is a bit unusual because you'd never normally have to think about that in normal esports events.
"It plays a big part in stints, so it will just be interesting to see, who starts getting tired and who starts losing concentration as is the case in the real-life race."
The entire Le Mans Super Final will be aired on Motorsport.tv. More details about the format can be found here