The structure for the $100,000 Le Mans Esports Super Final prize fund has been revealed ahead of the event that will take place at the World Endurance Championship finale.
The nine-race Super Final will take place across old and new variations of the Le Mans circuit as well as Spa and Silverstone.
In races one to eight, the winning team will receive $3000, second place gets $2000 and the third-placed finisher will receive $1000.
For the final race, $25,000 is on offer for the winner, $12,500 for second place and $7500 for third.
Teams are able to choose from a selection of cars from the history of Le Mans in homage to the spirit of the event.
There are seven categories of car and teams have €150 million to purchase cars in the Forza game the event is based on to race.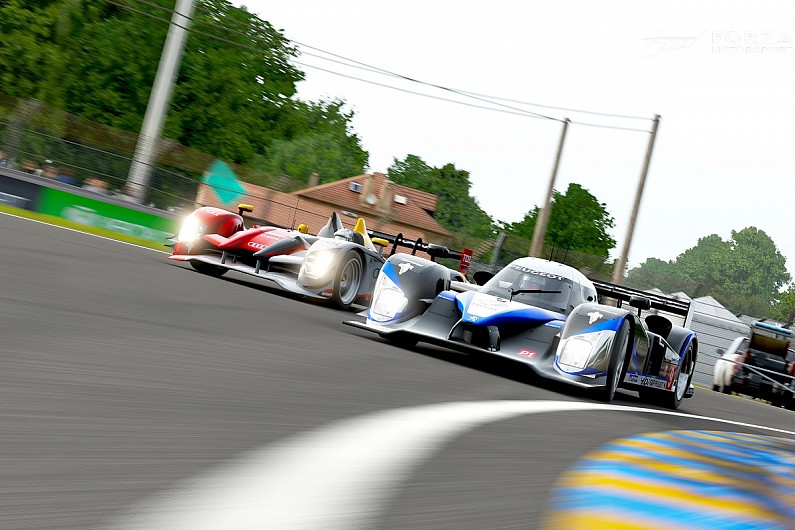 Cars include the Ferrari 250LM, Porsche 935, Sauber-Mercedes C9 and the Porsche 919 Hybrid, among others.
The qualifying stages have already taken place and the grid for the event is set apart from the addition of wildcard entries.
Drivers from Williams Formula 1 team's Esports line-up and Red Bull Esports programme are among the 36-man grid for the Super Final, which will be located in the ACO Fan Zone during the iconic Le Mans race.
The top three finishers in the Super Final will celebrate on the same podium as that used by the real-life event, allowing the Esports racers to take to the famous rostrum.
Prize money
Races one-eight
1st: $3,000
2nd: $2,000
3rd: $1,000
Race nine
1st - $25,000
2nd - $12,500
3rd - $7,500
4th - $4,000
5th - $2,000
6th - $1,000
The prize fund is for the team and will be distributed equally amongst all drivers within that team
Autosport has produced a standalone special magazine to celebrate our 70th birthday. All current print subscribers will receive a copy for free. To order your copy of the 196-page Autosport 70th Anniversary issue, please go to: autosport.com/autosport70th