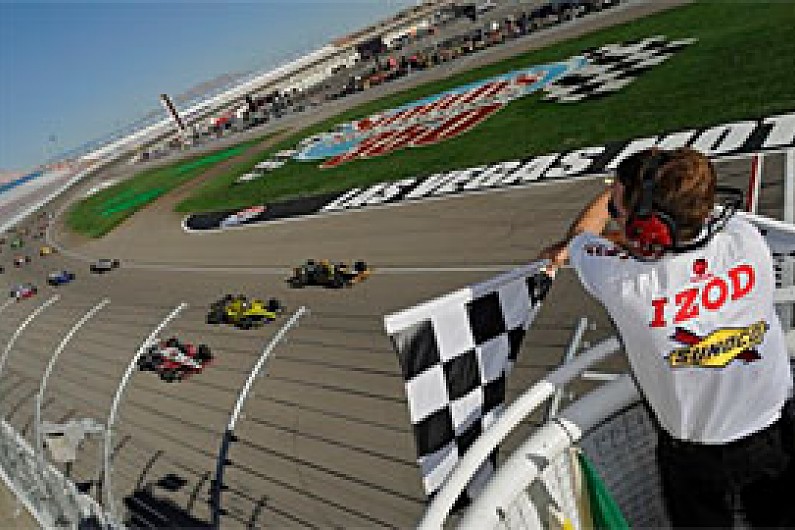 Retired multiple grand prix winner David Coulthard believes IndyCar Series officials should assess whether the high top speeds being attained during events such as the Las Vegas race in which Dan Wheldon was killed last weekend are necessary.
Coulthard, who never competed in US single-seater racing during his career, said in his column for the Daily Telegraph that he did not believe cars needed to race at 225mph for fans to be entertained.
"I take my hat off to those racing in IndyCar now," said the Scot. "I could have moved my family over there and made a life for myself in the US. But the risk-ratio reward was simply too high for me.
"Formula 1, I felt, was at an acceptable level but IndyCar was, and is, probably 20 years behind in terms of safety.
"The main reason is simple: speed. There is no need, in my opinion, to be racing at 225mph, wheel-to-wheel, around mostly oval circuits. You don't need to be doing that to entertain the crowds. We have street circuits in Formula 1 with close walls... but the speeds are much slower."
Coulthard's former Red Bull team-mate Mark Webber also raised concerns about the nature of racing in 'packs' on ovals, but said that he believed the IndyCar Series would learn from the events of the past week.
"I think the pack racing element of it is particularly hazardous," he told Australian newspaper The Age. "The single seaters, to be that tightly packed to be rubbing each other at 350k/mh an hour, that's what they are probably going to look into on a short oval.
"I've never raced on an oval, but I've spoken to a lot of my mates who have, and I know that it's something that they would like to improve and do a better job of ... the bullring racing, 35 cars, 350kms an hour.
"I'm sure they will learn from it, they will learn from this type of accident and this type of racing and look to improve in the future."
Wheldon, who had been without a drive for much of 2011, won the Indy 500 in a one-off race with a car run in combination with Bryan Herta Autosports and Sam Schmidt Racing.
The 33-year-old, who had planned a full-time return to the sport next year, was taking part in the Las Vegas finale with the same team and was the only man eligible to pick up a $5m bonus prize to be shared with a fan if he won the race.
Coulthard said that he hoped Wheldon's accident and the subsequent media attention that has been put on the IndyCar Series would accelerate development in safety.
Coulthard also revealed that he once had harboured ambitions early in his career to compete in IndyCars, but changed his mind when he saw the severity of the accidents on ovals.
"I always had a dream to go to race in the United States myself," he said. "I can remember as a young driver sitting in a shared flat in Milton Keynes with my mechanics watching practice for the Indy 500 and being blown away by it all.
"Then Nelson Piquet crashed. My enduring memory is of my hero, visor open, mangled feet dangling out of the cockpit, skidding down the racetrack. My dream vanished in that instant."
Autosport has produced a standalone special magazine to celebrate our 70th birthday. All current print subscribers will receive a copy for free. To order your copy of the 196-page Autosport 70th Anniversary issue, please go to: autosport.com/autosport70th