Takuma Sato and EJ Viso will stay on with KV Racing Technology for the 2011 IndyCar season, with both now running in Lotus colours.
Group Lotus had announced last year that it would be expanding its partnership with KV in advance of its move into engine and aero kit supply under the 2012 rules, and KV has now confirmed that it will be Viso's entry that joins Sato's under the Lotus banner.
Sato was competitive throughout his first IndyCar season, but a variety of incidents meant he retired from half the races in 2010 and only took one top-10 finish. His team-mates Viso and Mario Moraes also had high accident rates, though Viso managed to take a podium finish at Iowa Speedway.
Both Sato and Viso are determined to turn KV's pace into results in 2011.
"This is a team with tremendous potential," said Sato. "Everyone back in the shop worked really hard to push the performance up over the winter so I am very motivated and ready to challenge in my second IndyCar season."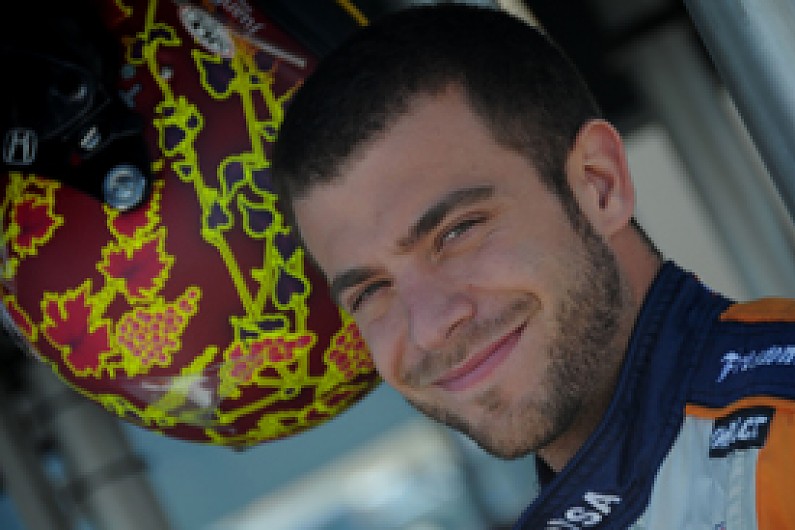 Viso added: "Last year was very successful even if the results don't necessarily show it. We worked very hard to develop the car and I think we showed we could be competitive. I believe the progress we made last year combined with the continuity we have with personnel will be a key to our success in 2011."
Team boss Jimmy Vasser agreed that having continuity in the driver line-up will make this season smoother.
"The fact that both drivers are returning for their second year with the team gives us continuity in the cockpit," he said. "I believe that having a second season with the same driver and engineer combinations will be beneficial to our team and will produce some very positive results."
KV has not yet announced if it will run a third car with different backing, but Vasser has previously stated that he was keen to retain Moraes alongside Sato and Viso. Lotus test driver James Rossiter had also been linked to a limited programme with KV.