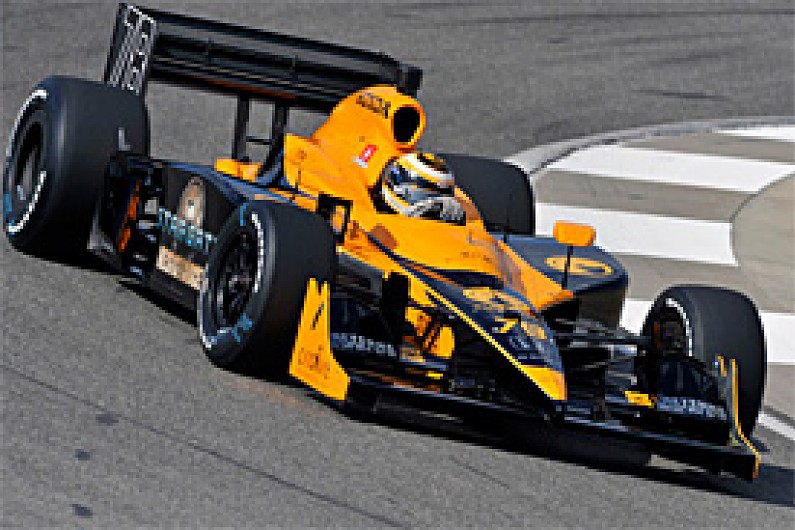 HVM Racing has announced Simona de Silvestro will complete the full IndyCar series season with the team this year.
De Silvestro will be the third woman competing in the American championship this year, as she joins Danica Patrick and Sarah Fisher.
The 21-year-old from Switzerland, who finished in third place in last year's Atlantic championship, had already tested for the team earlier this year.
She was the first woman is the series' history to have earned the most wins and pole positions and led the most laps in a single season.
"Racing in the IZOD IndyCar Series, alongside the class of competition that I will be racing with, is a true honor," said de Silvestro.
"I am very grateful for this opportunity and for the type of team that I will have alongside me. I am equally grateful for the support that I have from my sponsors, family, friends and fans. I am very eager for my debut in the 2010 IZOD IndyCar Series season."
HVM Racing team owner Keith Wiggins added: "From the first day of the first test, we knew she could drive. The longer we worked with her, the more she impressed us.
"I think she has a great future in this series. She made a lot of history in the Atlantic Championship and we expect her to make some waves in IndyCar now that she's here."
The IndyCar season kicks off in Sao Paulo, Brazil on March 14.