Gil de Ferran admits that McLaren going it alone at the 2019 Indianapolis 500 is a "big step", but insists that the team has not underestimated the challenge.
De Ferran is now McLaren's sporting director, but he began his association with the team by working as an advisor to Fernando Alonso in 2017, as the double Formula 1 world champion began his quest for motorsport's triple crown by driving for Andretti in the Indy 500.
On its return to the race this year, McLaren is running its own programme with some technical support from Carlin.
Although working for the F1 team remains his priority, de Ferran will travel to Indianapolis for practice, which kicks off on 14 May, and for qualifying.
"It's a big step for us," de Ferran told Autosport. "A massive effort, especially because we have to make sure we deliver [in F1] and we deliver there, without creating any issues for either programme.
"A lot of thought went into the planning, and hopefully we're able to execute as well as we planned. "Over there the challenge is enormous, obviously. And we're very aware of that.
"We have some good people, they're dedicated to that programme - very talented and experienced guys. But putting a team together takes time, and it's never easy."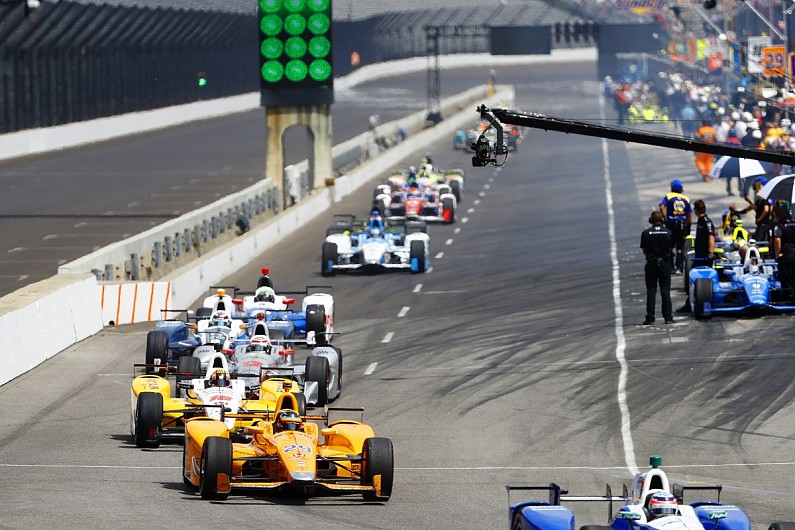 De Ferran says McLaren knows how hard it will be to take on established players such as Penske, the team with which he won the Indy 500 in 2003.
"We're racing against some very good teams that have been working together for a long time, and they know their stuff - know because I used to be part of one of those teams," added de Ferran.
"There is no underestimating the challenge that we have ahead on that front.
"We're trying to put our best foot forward and we'll see. But Fernando obviously needs no introduction, he's outstanding."