Two-time Formula 1 champion Fernando Alonso's 2019 McLaren Racing Indianapolis 500 entry will be powered by Chevrolet engines.
McLaren announced its intention to return to the Brickyard during this year's Brazilian Grand Prix weekend in November, but did not announce an engine supplier or the wider make up of its team.
It has since hired former Force India deputy team principal Bob Fernley to head its Indy 500 entry and has now confirmed a Chevrolet deal.
Alonso's first attempt at the Indy 500 was in partnership with the Honda-powered Andretti Autosport IndyCar team, but McLaren will run under its own banner in 2019.
Alonso has begun an association with General Motors, the owner of Chevrolet and several other brands, securing a Daytona 24 Hours return with the Cadillac-supported Wayne Taylor Racing and driving Jimmie Johnson's Chevrolet-powered Hendrick Motorsports-run NASCAR car in a ride swap.
"It will be a privilege to wear the Bowtie [Chevrolet] brand at the 2019 Indy 500," said Alonso.
"Having Chevrolet power behind me means we're putting ourselves in the best possible position to compete at the front.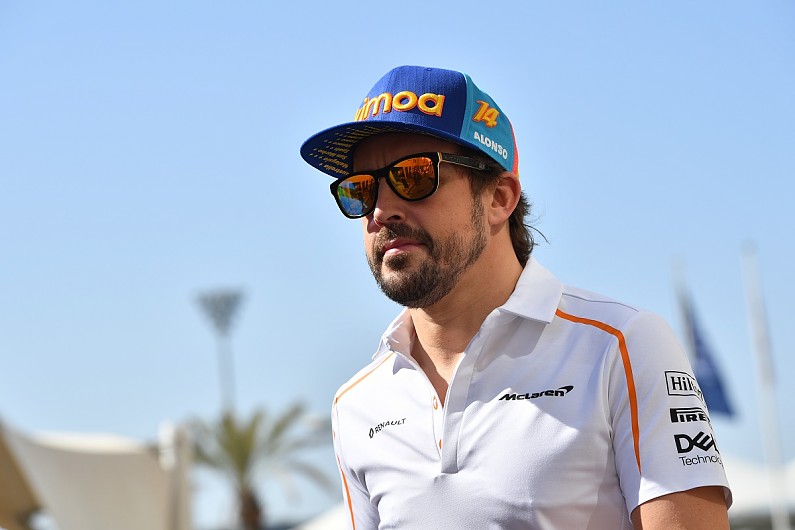 "I had a bit of a taste of Chevy power last week in Jimmie Johnson's NASCAR and I liked it.
"The opportunity to contest any Indy 500 is an honour, so I'm proud to have Chevrolet as part of the team."
While Chevrolet has dominated IndyCar's 2.2-litre V6 turbocharged engine era that began in 2012, Honda has traditionally held the edge at the Indy 500.
But Chevrolet hit back this year, with Penske's Will Power winning the race.
Chevrolet's US vice president of performance vehicles and motorsport Jim Campbell said: "It's exciting to partner with Fernando Alonso and McLaren for the 2019 Indianapolis 500.
"Fernando brings incredible driving talent, a passion for the sport and winning the biggest races in the world.
"When Fernando is on track, it's electric. He generates excitement among fans everywhere."
McLaren was known to have favoured a Chevrolet tie-up while it was evaluating an IndyCar programme earlier this year.
That made a potential affiliation with Andretti complex, as it runs Honda engines, although a workaround with affiliate team Harding Racing was mooted due to its existing Chevrolet deal.
McLaren CEO Zak Brown said: "McLaren and Chevrolet have a shared pedigree in North American motorsport and the opportunity to reunite the two brands for this special event was just too good to pass up.
"Like McLaren, Chevrolet has racing in its heart. The company's reputation in IndyCar and at this special race is first-class and they will be a powerful partner."
Did you know?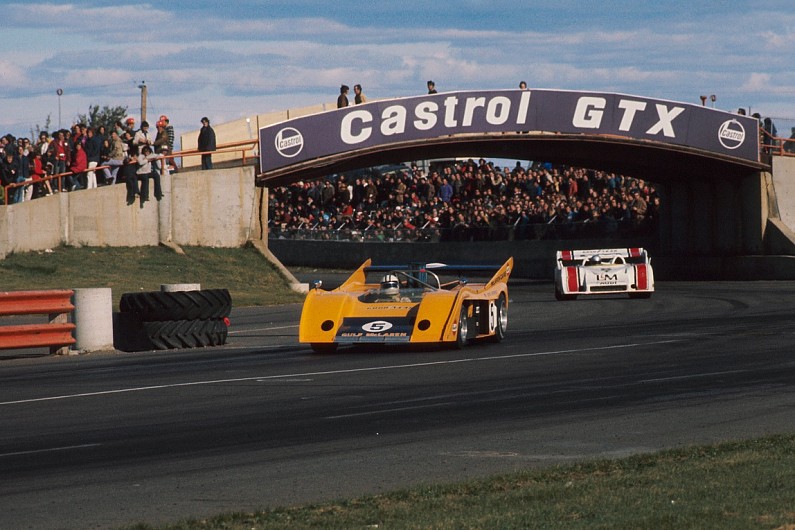 McLaren and Chevrolet have achieved success together previously, most notably in the Can-Am Series during its 1960's heyday.
The two partnered in 1966 and won more than 70% of Can-Am races over the following seven years, including a streak of 23 races between 1968-70.
Its dominance was not truly ended until 1972, when Porsche and Penske, spearheaded by Mark Donohue, brought the 917/10 to the series.