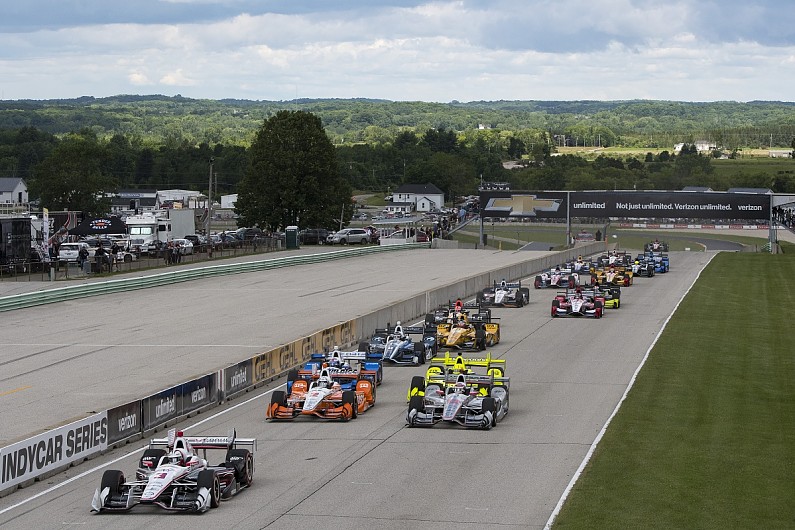 Attracting a third manufacturer remains a "big goal" for IndyCar, according to its president of competition and operations Jay Frye.
IndyCar has not had three manufacturers since Lotus quit at the end of its dismal 2012 campaign.
Honda and Chevrolet recently signed contract extensions with the series, and both are keen for another rival.

IndyCar has been meeting with major manufacturers during the off-season, and Frye described the talks as positive.
"Another OEM partner is a huge goal of ours," he told Autosport.
"They all have a three, a five or a 10-year plan.
"We can go to them and show them: 'here's our plan, here's where we're going forward, here's how it's going to work'. I think they appreciate that."
Frye believes removing the manufacturer-designed aerokits and switching to a standard design for 2018 makes IndyCar more attractive to carmakers.
"I think the aerokit piece is a big hurdle to get a new OEM to come in because it eliminated a lot of them. They weren't really interested in being part of the aerokit process," he said.
"Doing that was step one, step two is the plan, they see that. There's been enthusiasm and they're curious about what we're doing."
Frye said the response from manufacturers so far had been encouraging.
"I was surprised about how much they know about what we're doing, which is another good indicator that they're paying attention," he said.
"This doesn't mean that any of them are coming for sure, but there's a couple that I would say are active and we're encouraged by."
IndyCar believes a third manufacturer could join in 2020, although Frye said any prospective party would have to make its intentions clear by "early summer".
February international races still a goal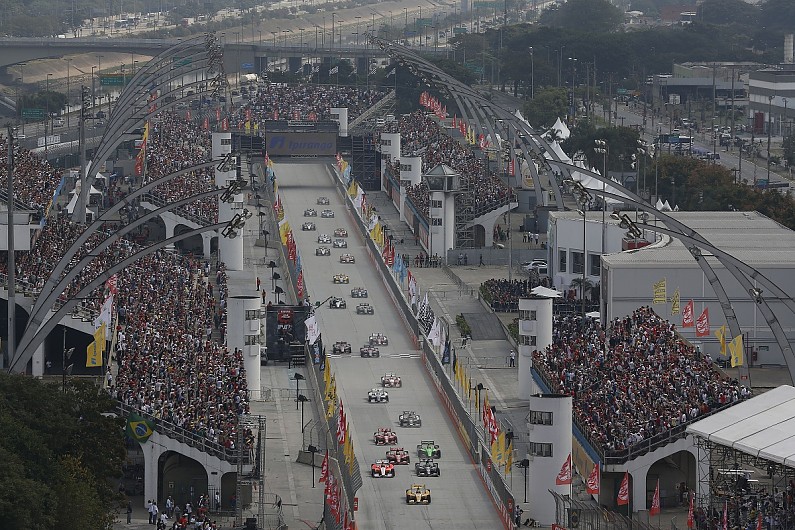 Adding international races at the start of future calendars remains a future goal.
IndyCar believes February is the best time for the series to race abroad for the first time since its 2013 Sao Paulo event (pictured above) because of the weather, domestic competition with the start of the NASCAR season and it being best for teams logistically and financially.
"There's a lot of things going on in February with us, NASCAR, so where do you go? There's only a handful of places you can actually race in the United States in February because of the weather," Frye said.
"If we can go out of the States, start the year for a couple of races in places where the climate is fine in February then it could be a really good way to start of our year."
It is understood that teams were hesitant about the postponed Mexico race due to the costs of racing abroad, but Frye believes February events would solve the issue.
"We'd all figure out how to make it work but if we had a couple of races at the start of the year, warm destinations, that kind of thing could kick us off.
"We get to St Pete and the North American part of our series and just roll through the calendar."