IndyCar is aiming to trial its shield cockpit protection system at February's open test at Phoenix.
The series had initially planned to run a version before the end of 2017 but has revised its timeframe in order to test a more developed prototype in '18.
The plan is for a single Dallara IR12 to be fitted with the new system at Phoenix, with the current monocoque able to accommodate the shield without extensive modifications.
IndyCar's president of competition and operations Jay Frye said IndyCar had tested the 'windshield' device behind the scenes in recent months.
"We have an open test at Phoenix in the first part of February in 2018 and our goal is to have some sort of application that we feel really good about and is very far along on a car at Phoenix," he said.
"There's been a lot of simulation, windtunnel work, modelling, a lot of everything, but we're yet to actually get it on a car.
"We've had it on a car statically but we haven't tested it on a car at speed or at a racetrack so we're working diligently to get it on one car to run at the open test.
"It will be good, people will be able to see the aesthetics of it, people will be able to see the performance of it, what gains there is or what it actually does to the performance of the car."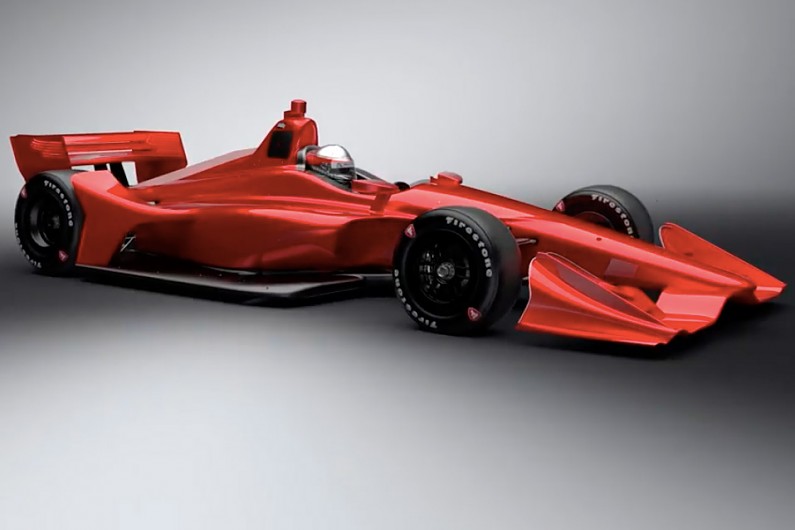 Frye added that a close relationship with Dallara meant it could plan for a future application with the new-for-2018 universal aerokit.
"One of the things [that helps] is moving the air intake from the top to the bottom, that doesn't affect [the car] anymore so that helps," he said.
"We're excited about where we're at and we look forward to getting a car at the track."
Andrea Toso, Head of R&D and US Racing business leader for Dallara, said IndyCar had taken inspiration from the F-16 fighter jet in its cockpit protection system design.
"I would say that we've been able to accommodate for everybody and everything," said Toso.
"First, the car has no halo. I think soon IndyCar will test some sort of structural windscreen, which comes from military aeroplanes like on an F-16 jet fighter cockpit.
"I think IndyCar will do some destructive testing, and they will modify one of the existing monocoques with a structural frame to keep the screen in place."