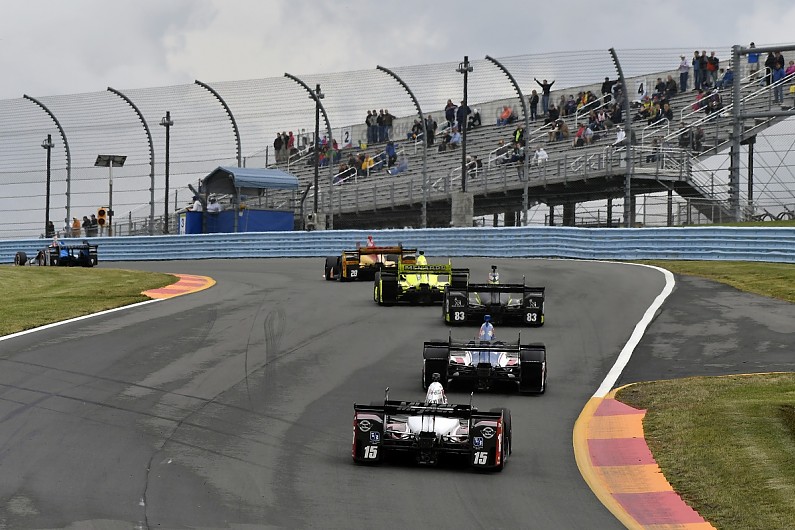 IndyCar has explained its decision to replace Watkins Glen with Portland on its 2018 calendar, and has left the door open for the outgoing venue to return in the future.
Watkins Glen returned to the IndyCar schedule in 2016 after a street race in Boston collapsed, but it suffered low attendance in its two-year spell on the calendar.
It was announced last week that Portland would replace Watkins Glen in the only confirmed change to the calendar, with a race at Mexico City still listed as provisional.
Mark Miles, CEO of IndyCar's parent firm Hulman & Company, said IndyCar worked hard to try to fit Watkins Glen in the calendar but that it could not agree on dates.
Portland's willingness to run on America's Labour Day is said to have played a part in the decision.
"There were discussions with them where we looked week by week from early September, earlier into the summer," he said.
"There just wasn't a week that worked on our calendars and theirs.
"We considered all kinds of possibilities, maybe even kind of partnering with other events they already had on their schedule, on weekends, which would have been interesting.
"But in the end, none of them were really feasible at this time.
"We have the utmost respect for them. We will continue to keep a dialogue with them.
"If there is a time when we can revisit it, we'll be eager to do so."
Miles also refuted claims that Watkins Glen had "bailed out" of hosting IndyCar.
"No, it would be completely unfair to characterise this as them bailing out," he added.
"It was very mutual, great respect. We appreciated the discussions and the process."
IndyCar's desire for a balanced calendar across the United States played a role in Portland's inclusion, but Miles admitted it had neglected the northeast and Watkins Glen in the past.
"Maybe we haven't focused enough [on northeast venues]," he said.
"We thought we might have kind of a foothold there with Watkins Glen, and Boston before that. Over time I think we'll fill that gap."
Portland will return after an 11-year hiatus from hosting top-line American single-seaters, having previously been part of the Champ Car schedule from 1984-2007.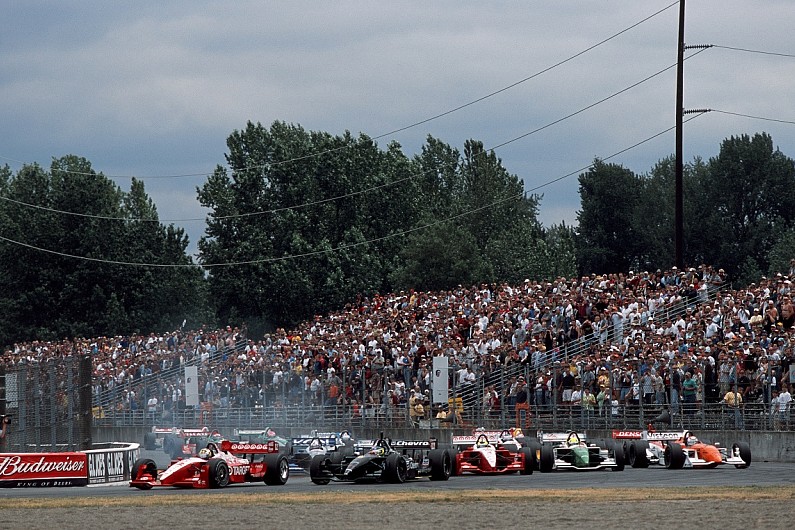 Miles explained that its IndyCar history and readiness to host a race next year made it the ideal choice.
"We think the history of the sport is so important here, that track's had a special place in open-wheel or IndyCar racing."
Rahal Letterman Lanigan Racing driver Graham Rahal said Portland was a strong addition to IndyCar.
"Portland is a very fast track," he said. "It produces some great, close racing.
"I think in 1997 Gil de Ferran lost to Mark Blundell by 0.027 seconds, which is still the closest finish on a street or road course in IndyCar history."
When asked if Watkins Glenn's removal was a loss, Rahal added: "There's tonnes of places I'd love to go race at. But the place needs to be packed.
"We haven't seen that at Watkins Glen. It's a shame because it's a great track."