Ford Performance director Dave Pericak has denied rumours that the manufacturer is planning a return to IndyCar competition.
Speaking to Autosport at Daytona on Friday, Pericak said he was aware of the speculation but he insisted that it was unfounded.
"Yeah, there's rumours flying again, it's crazy," he said.
"There are no plans for us to return to Indy, I can tell you that we're not looking to do that.
"IndyCar is fun, it would be great to go and do it, but it's not why we do what we do.
"It's just not at the heart of what we're doing [in motorsport]."
Ford last won the Indy 500 in 1996 with Buddy Lazier in a Hemelgarn-run Reynard in the first-ever IRL-sanctioned race at the Brickyard. It also won it in the last year of CART at the Indy 500, with Jacques Villeneuve for Team Green.
Pericak outlined that Ford would only countenance full factory-backed or works-supported programmes that have a direct impact on its road car range, such as its GT supercar or Fiesta in World Rallying and Rallycross.
"We use the track to test and improve our technologies, and bring it back into the road cars," he added.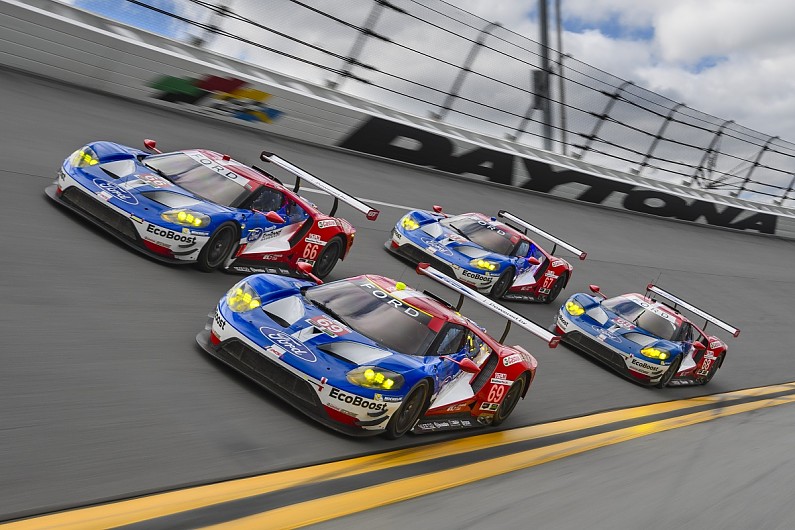 "That's working well, not just on the GT but other products as well.
"To be able to leverage that [racing] programme to polish the Ford oval and to communicate what Ford is about: our engineering prowess. It's been really powerful.
"The cool thing about the GT programme is how relevant it is to people and cars that we put in driveways.
"It's not an untouchable, it's something that people can associate with. That's what's important to us.
"We don't want to go out there just to race. If there's not a direct translation to the cars, then we're not going to spend the money, time and effort.
"We truly are using racing as a testbed."