At Spa two weeks ago, a promising young talent - Anthoine Hubert - was lost in an instant, just as he seemed to be on the road to achieving his dream after years of building it with passion, dedication and a bit of stubbornness.
Twenty years ago this week, the same happened to another young driver in a similar position - though in Gonzalo Rodriguez's case, Spa had been the scene of some of his greatest moments rather than his tragedy. It was at Laguna Seca, in practice for what would have been his second Indycar race, that Rodriguez lost his life on 11 September 1999, aged 27, in a practice crash at the Corkscrew.
At Spa a year earlier, Rodriguez had triumphed for the first time in what was then Formula 1's main stepping stone - Formula 3000. In doing so he beat title battlers Juan Pablo Montoya and Nick Heidfeld, each of whom already had open doors to F1 waiting for them.
Montoya led from the pole but made a mistake downchanging at the end of the long Kemmel Straight and 'Gonchi', who had been pressuring him, took advantage in the moment to get ahead. Montoya could offer no response. Rodriguez won by a couple of seconds and celebrated euphorically.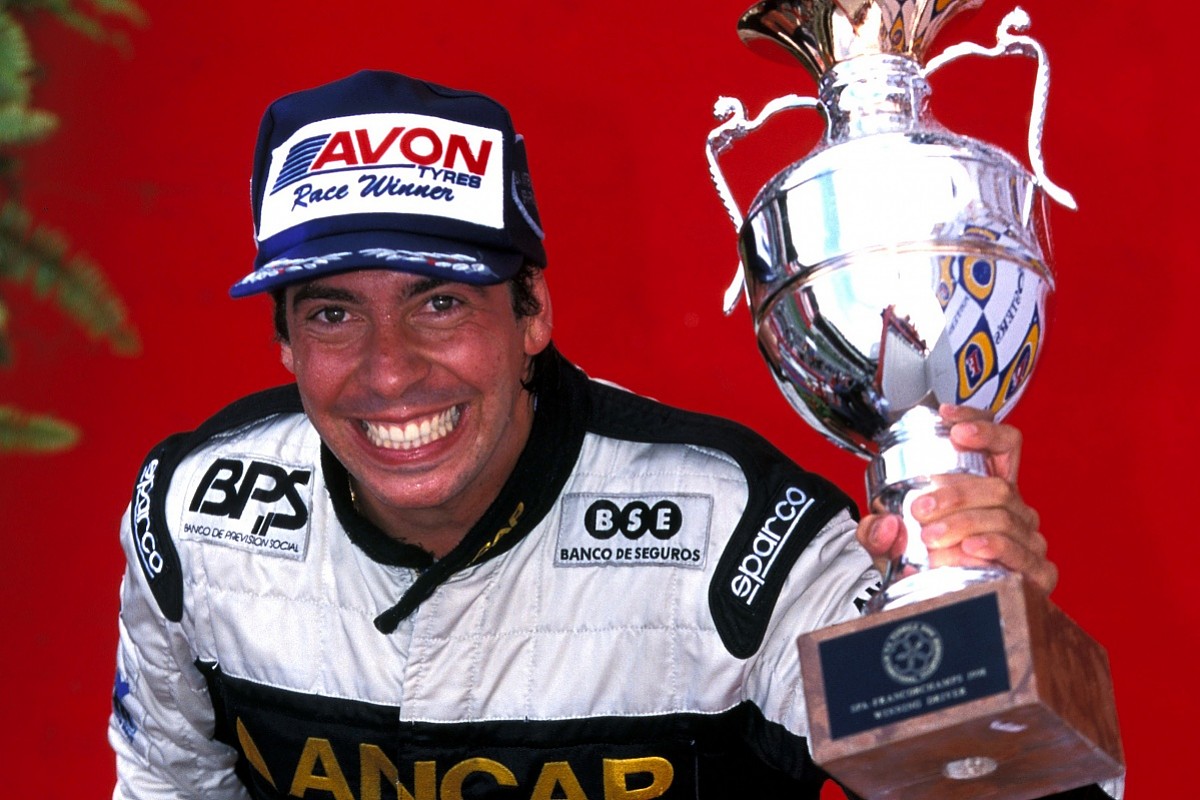 It took a long time for the podium celebration to get under way because they couldn't find the Uruguayan flag. But it was a historic moment for Rodriguez and for his country, and it happened at one of the cathedrals of motorsport.
"He wasn't in the best team but he was always there. When things were going well he was very fast and it was very difficult to beat him. He made very few mistakes" Juan Pablo Montoya on Gonzalo Rodriguez
Spa was the first of two victories he would achieve that year. The second would arrive just 100 kilometres away, at the Nurburgring, at the end of the season. That day Montoya, with whom Rodriguez shared the front row of the grid, would be crowned champion. But Rodriguez still celebrated effusively after beating the title winner on the day.
"The fights at Spa and Nurburgring were very tough," Montoya recalls. "He was very fast and there were a couple of tracks, especially Spa, where also his Astromega team was very fast because they were from there and made our life very complicated.
"Gonzalo always did a very good job because he wasn't in the best team but he was always there anyway. When things were going well he was very fast and it was very difficult to beat him. In the races he made very few mistakes."
On track, there was tension between Montoya and Rodriguez more than once. That didn't always finish well, but deep down there was great respect and off-track camaraderie. They were two Latinos chasing the same dream, Rodriguez a year older than Montoya, but with equal conviction to achieve it.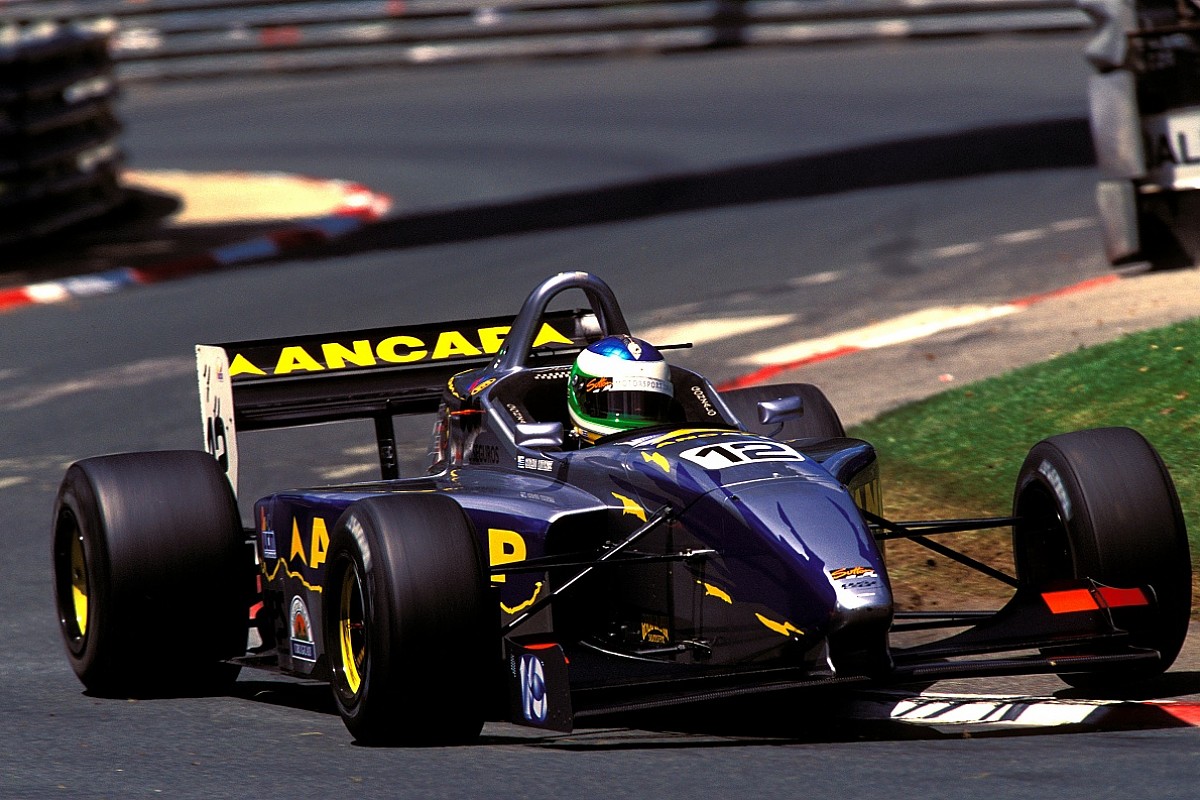 Talent, speed, determination and aggression were only some of Rodriguez's virtues.
"Balls, a lot of balls," Montoya attests. He drove with his heart, many times beyond his limits and the car's. He was aggressive in wheel-to-wheel combat, sometimes crossing the line of what was allowed.
In fact, at the last F3000 drivers' meeting in 1998 at the Nurburgring, Rodriguez was given a cap as a 'prize' for the highest number of stop/go penalties received.
"I have a permanent seat in the stewards' room for next year," Rodriguez joked when asked about it at the press conference after his victory.
After winning in Monaco in F3000 in 1999, Rodriguez headed for the United States to take up a CART Indycar chance with the legendary Roger Penske's team. Montoya was already there, shining as a rookie for Chip Ganassi Racing while awaiting his Williams F1 seat.
Penske was running a Lola-Mercedes at that point and in the middle of a painful slump. Montoya was an open book of advice for Rodriguez, despite the historic rivalry between their teams.
"We were friends from before and I told him from the moment he arrived in Indycar that whatever he needed, he should ask me," Montoya says. "I remember laughing in the pitlane at Laguna Seca because I had told him what I was doing at some corner and he didn't believe me at first, but then he rehearsed and it worked for him."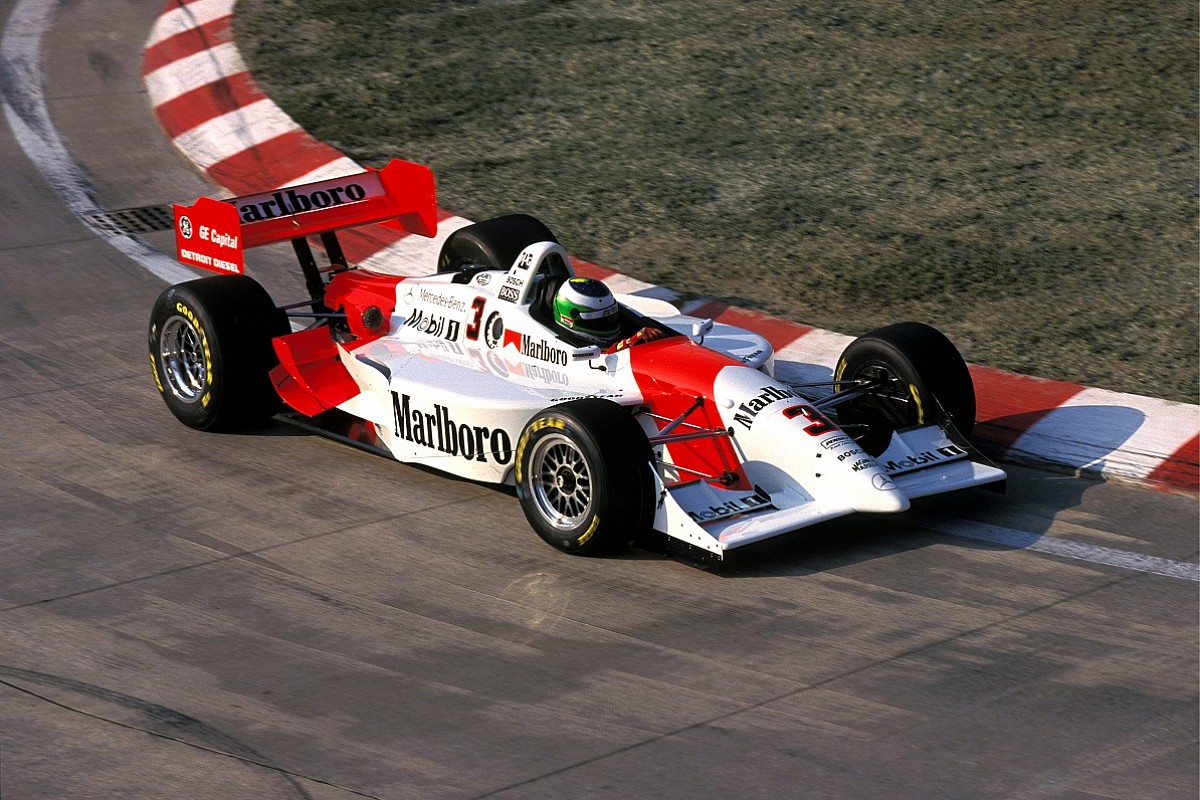 Detroit in August was the only time Rodriguez actually raced an Indycar as Penske rotated between multiple drivers that year. He was the second-highest Lola finisher in 12th, in a year of Reynard dominance, and overtook multiple champion Penske team-mate Al Unser Jr along the way.
Penske didn't have room for him in the 2000 season, having already signed Gil de Ferran and Greg Moore - but Moore would be another tragic loss just a month after Rodriguez, in a crash at Fontana.
Rodriguez had committed his future to Patrick Racing for the following year, having finally secured his first major professional chance. Both Patrick's eventual 2000 drivers, Adrian Fernandez and Roberto Moreno, ended up in title contention that year.
In the documentary film that offers a perfect portrait of Rodriguez, his sister Nani - who has done so much to ensure that Rodriguez's legacy lives on - suggests he "touched the sky with his hands".
What might he have achieved in his career without that fateful Saturday at Laguna Seca?
"I'm sure he would have done very well in Indycar," Montoya believes. "The feeling of the Formula 3000 and Indycar at the time were very similar and the handling style of the 3000 was something that was going to serve him well in Indycar, as it served me."
It was sad to lose Rodriguez so soon, but fortunate to have had the chance to see him shine.