If Ed Jones was unsure what joining a two-car Ganassi outfit, and partnering IndyCar's best driver in Scott Dixon, would entail, he learned quickly on his first day with the team. Standing on the Indianapolis pitwall, Jones didn't get a chance to speak to Dixon. His new team-mate was too busy testing for five uninterrupted hours without taking his helmet off once.
Jones's first day was also the start of a new-look era at Ganassi, which had made the decision to scale back from its four-car line-up to two - a size that has traditionally brought out the best in one of IndyCar's greatest teams. From Jimmy Vasser and Alex Zanardi to Dixon and Dan Wheldon then Dario Franchitti, Chip Ganassi's team has thrived as a two-hander.
"It makes the opportunity I got even more rewarding and special that they chose me for the two-car team," said Jones. "Because the last time they did it was with Dixon and Franchitti, and in the days that they ran with two cars they were so successful.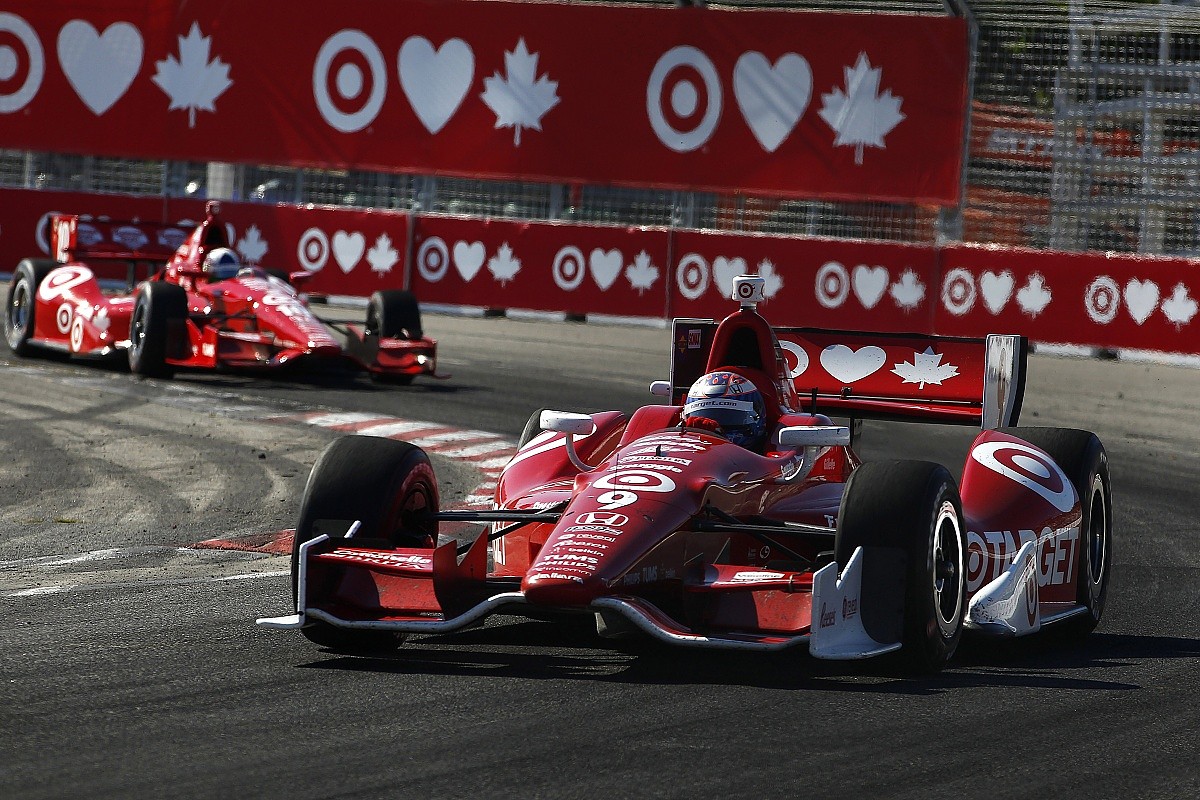 "I think that has been their best operation and going from four cars to two cars will take a lot of pressure off certain guys and departments, and take the best from double the amount of people, streamlining it into two cars."
That success Jones mentions was five titles in six years between 2008 and '13 via Dixon and Franchitti. Since then Ganassi has one championship win in '15, which was the first year of its expanded four-car programme.
And that title in 2015 deserves some level of scrutiny. Dixon's championship, his fourth, came after a spectacular Penske implosion between Will Power and title rival team-mate Juan Pablo Montoya.
Their collision, in a double-points finale, meant Dixon's Sonoma race win was enough to seal the title on countback. Montoya had led the championship from day one right up until the Ganassi man crossed the finish line.
"In racing it's hard to find 40 or 50 very, very good people that can work in one place. You never have an A-team with all your best people" Tony Kanaan
Data sharing and learning from team-mates is one of the crucial aspects of a successful IndyCar driver and one of the key areas Dixon finds his cutting edge - but there is such a thing as too much info.
When asked about the pitfalls of running so many cars, Dixon says: "It's a lot of things. You're scaling up a lot more with personnel, and the development side is a big part. There's a lot of data to process and people to try and work through the finer things.
"It didn't really change the way I worked much [in four-car teams]. It was nice to have a little more information, but in other ways, it was too much.
"An engineering office would typically have eight people going through your session data, and then that quickly doubles or triples, just because it's a lot of information to process and a lot of conversations. It's very easy to get sidetracked."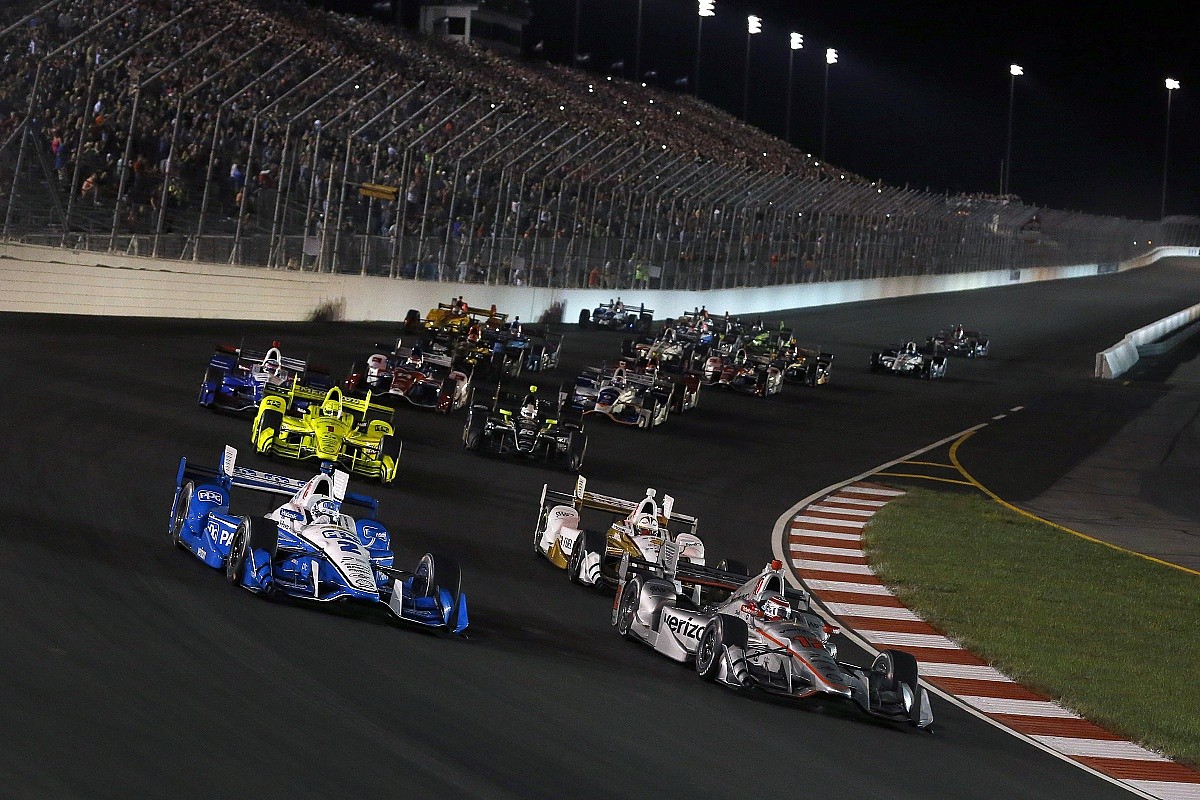 It wasn't an issue that Penske encountered in its recent dominance, though. It won three titles in the 2014-17 period, and grew from three cars to four in that time. Dixon believes "unlimited budgets and personnel" were key to that.
Certainly, Ganassi lacked Penske's overall competitiveness in their periods as four-car superteams. In the last three seasons, Dixon has won eight races. His miscellaneous team-mates - Max Chilton, Charlie Kimball, Tony Kanaan, Ryan Briscoe, Sage Karam and Sebastian Saavedra - have won one between them. Meanwhile, Penske's had titles with Power, Simon Pagenaud and Josef Newgarden, with Montoya and Helio Castroneves winning in its cars too.
The one Ganassi victory that wasn't Dixon came at the season finale at Fontana in 2014, taken by Kanaan in his first year at the team. Having now moved to AJ Foyt Racing, he admits he disappointed at Ganassi but says it's clear why four cars didn't work.
"It is hard," Kanaan said. "Think about the quality of people that you have to have to run four good cars. It's massive.
"You're counting 10 people per car and then I would say in racing it's hard to find 40 or 50 very, very good people that can work in one place. You have them spread out all over the place, all across different teams. And so trying to make it equal for four cars in one team, it's quite hard, because then you have got to spread it out and you have to say: 'OK, this car gets this guy, this car gets this guy, this car gets that guy'.
"You never have an A-team with all your best people. Otherwise, you're going to let the other people down and that defeats the purpose to run more cars."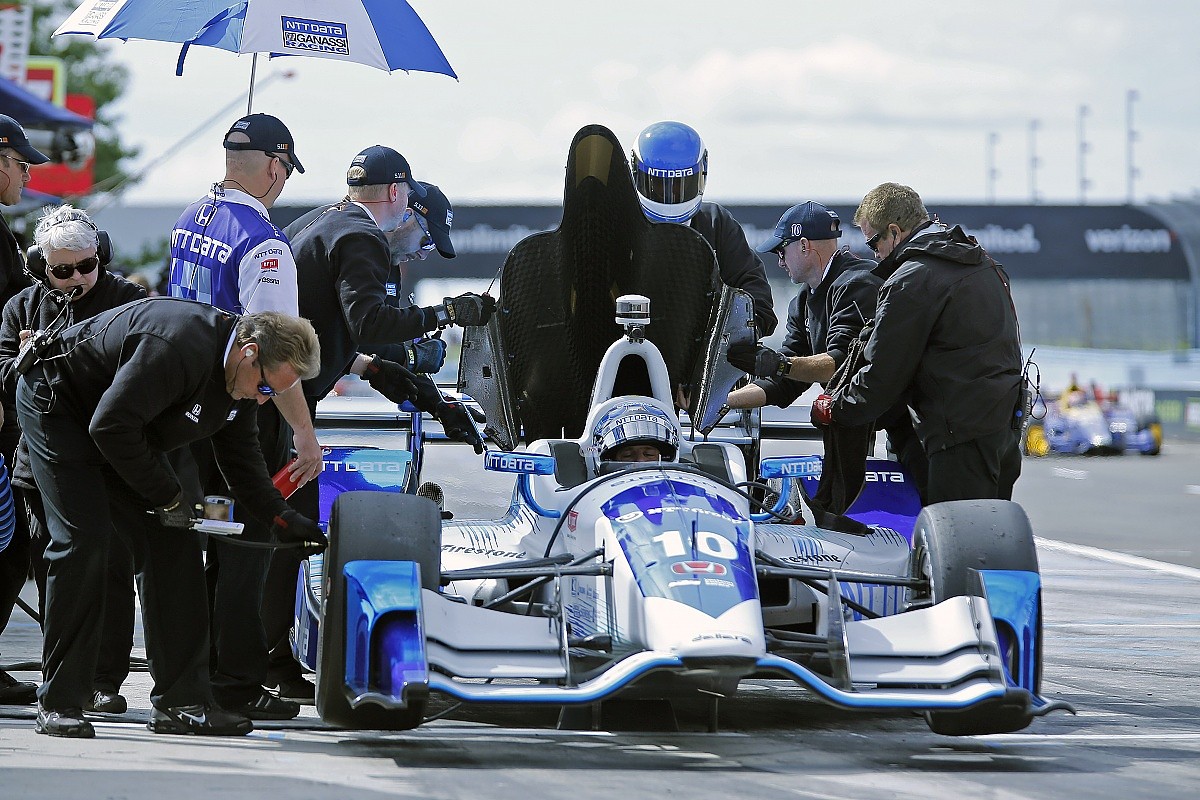 Kanaan's logic is sound. Ganassi managing director Mike Hull admitted that the team made the decision to downscale 60 days before it was public, pinning it down to a mid-season call around the time of this July's Toronto race. It had been on the cards for a while.
But it wasn't as easy as scrapping two cars. Ganassi has had to cut staff and restructure, with Hull admitting it was fair to call the process 'streamlining'. With Kimball and Chilton's cars gone, so is a chunk of financial backing. But equally, fitting four race teams' worth of staff into two doesn't go.
Talented team members have left, highlighted by Todd Malloy heading to Schmidt Peterson Motorsports in a higher role, while Kanaan's race engineer Eric Cowdin has joined him at AJ Foyt.
Hull says the cuts were largely made around the operational race teams, protecting the engineering core, meaning the changes shouldn't affect Dixon as he enters his 17th season with Ganassi. Dixon reckons 90% of his crew will stay the same.
Dixon scored 35% of Ganassi's total points tally last year and has on average provided a third of its total every season since 2011.
"Scott is good no matter what we do," says Hull. "He works hard on racecraft, he's very unselfish with his team-mates, he shares that experience and it comes back to him. We don't operate a number one and a number two, we work on equality.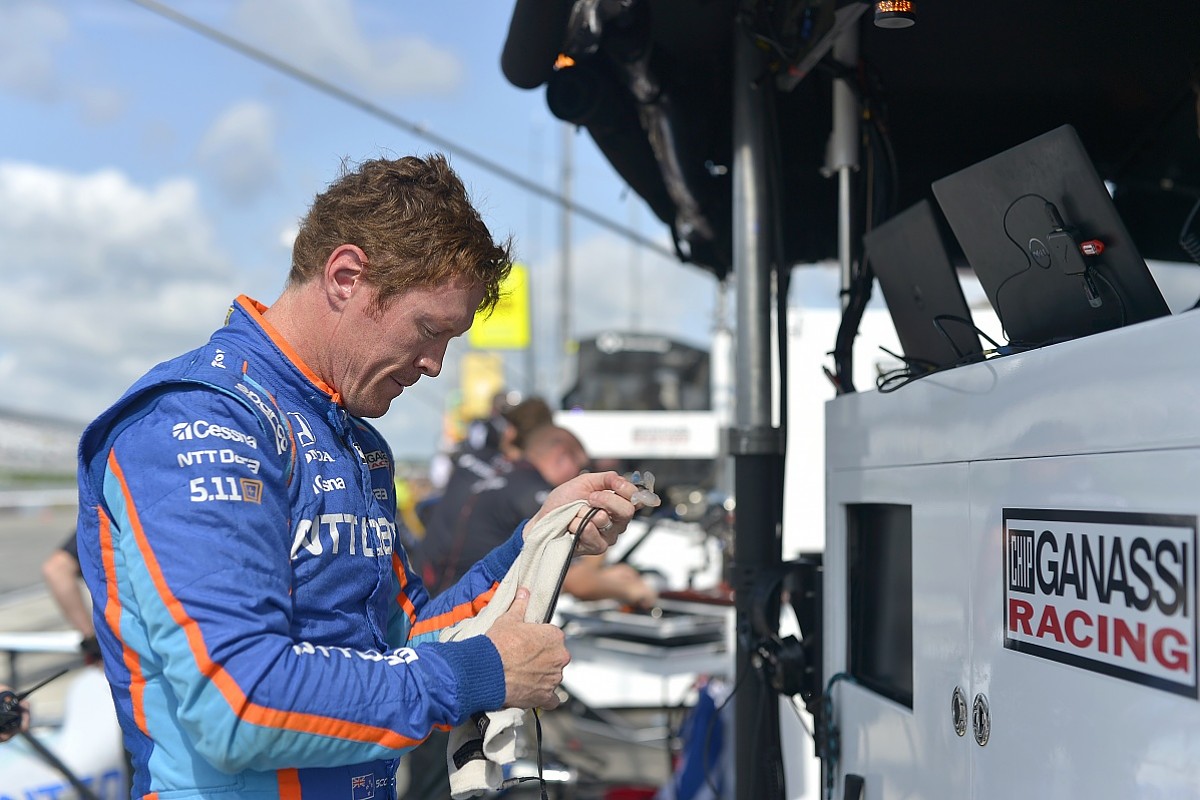 "He gets the best notes and learns from them, he studies diligently and you need a team-mate to help read the track, study the changes they make and talk to them, find out what he does and what it did for him and see if it makes sense for you. The communication has to be unselfish and giving. With four drivers you almost need a conductor to make it work."
So the benefits of switching to two cars are clear. It's no secret that Ganassi was on the verge of securing Brendon Hartley for the second car before an F1 proviso allowed Toro Rosso to snatch him away for 2018.
Ganassi refuses to discuss Hartley but Hull is glowing in praise of Jones, a driver who featured highly on a shortlist "he could count on one hand".
Ganassi stood up and took notice after Jones's impressive Month of May, where the 2016 Indy Lights champion quickly became Dale Coyne Racing's leading driver for the Indianapolis 500 after Sebastien Bourdais' qualifying crash and went on to take a top three finish despite early damage from hitting Zach Veach.
Jones had been working on an extension to stay at Coyne, meaning Ganassi could only watch on, but the deal started to break down over finances, with Jones's Lights scholarship money lost for 2018.
When Hull heard the latest from a mutual friend, he swooped. Going from struggling to stay in IndyCar to a paid drive was a no-brainer for Jones.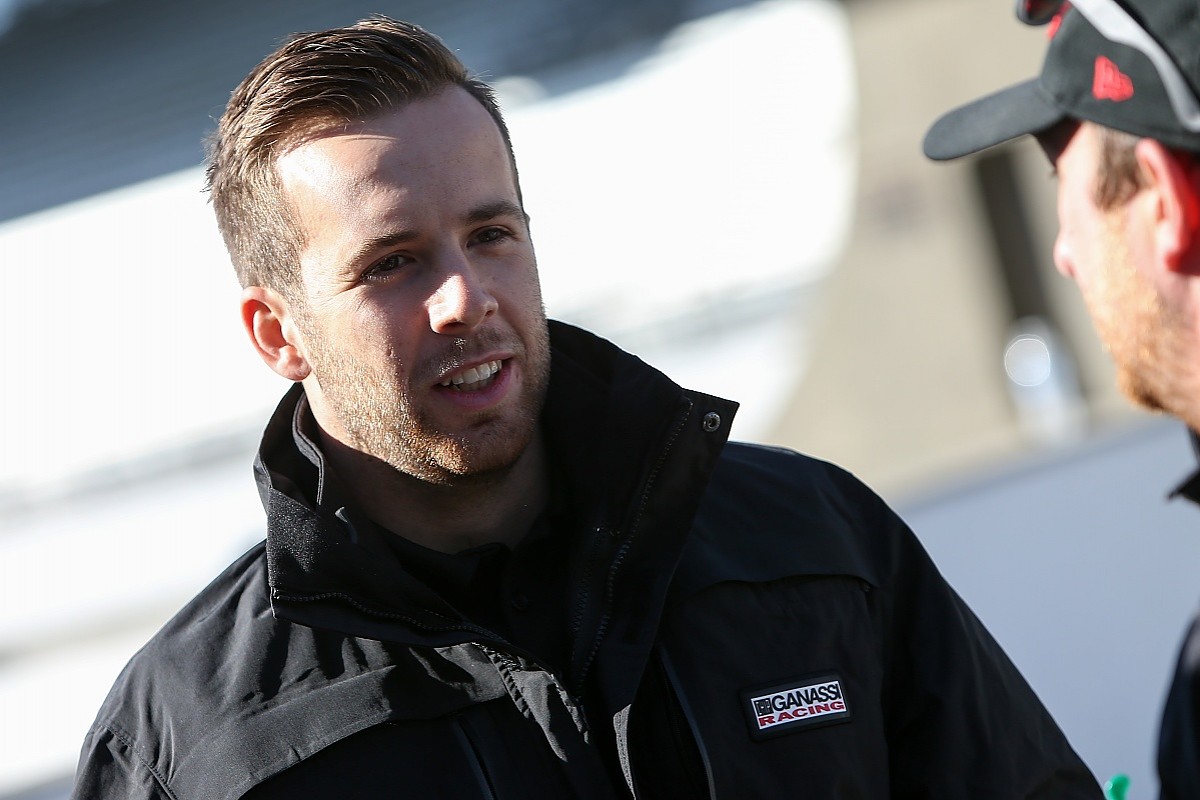 It's a gamble to take on a second-year driver and expect him to be able to revive the partnerships that Dixon has enjoyed in the past, especially when IndyCar has emphasised cutting down track time. It currently offers 45 minutes of practice in most sessions, and the series could "finetune" that further in the near future, along with tweaking performance gaps between the red and black tyre compounds. No wonder Dixon calls the current IndyCar "punishing" for rookies.
"The communication has to be unselfish and giving. With four drivers you almost need a conductor to make it work" Ganassi's Mike Hull
These are the sorts of areas where two drivers working in unison can find small gaps to exert an advantage. Graham Rahal perfectly demonstrated the downsides of one car running alone in 2017. His only wins were the clean sweep of Detroit when his set-up was strong out of the box. Without a second car sharing that burden, he wasn't in contention elsewhere.
"There's always 10 or 15 things you could do better on a race weekend that are very small attention to detail pieces," Dixon explains.
"That was a huge trait of Wheldon's. He was relentless on data and attention to detail, trying to understand how to do things better. It could be one corner that you're struggling with over a weekend where hopefully your team-mate's not, so you can relate to that and maybe figure out how to get your car to do the same thing.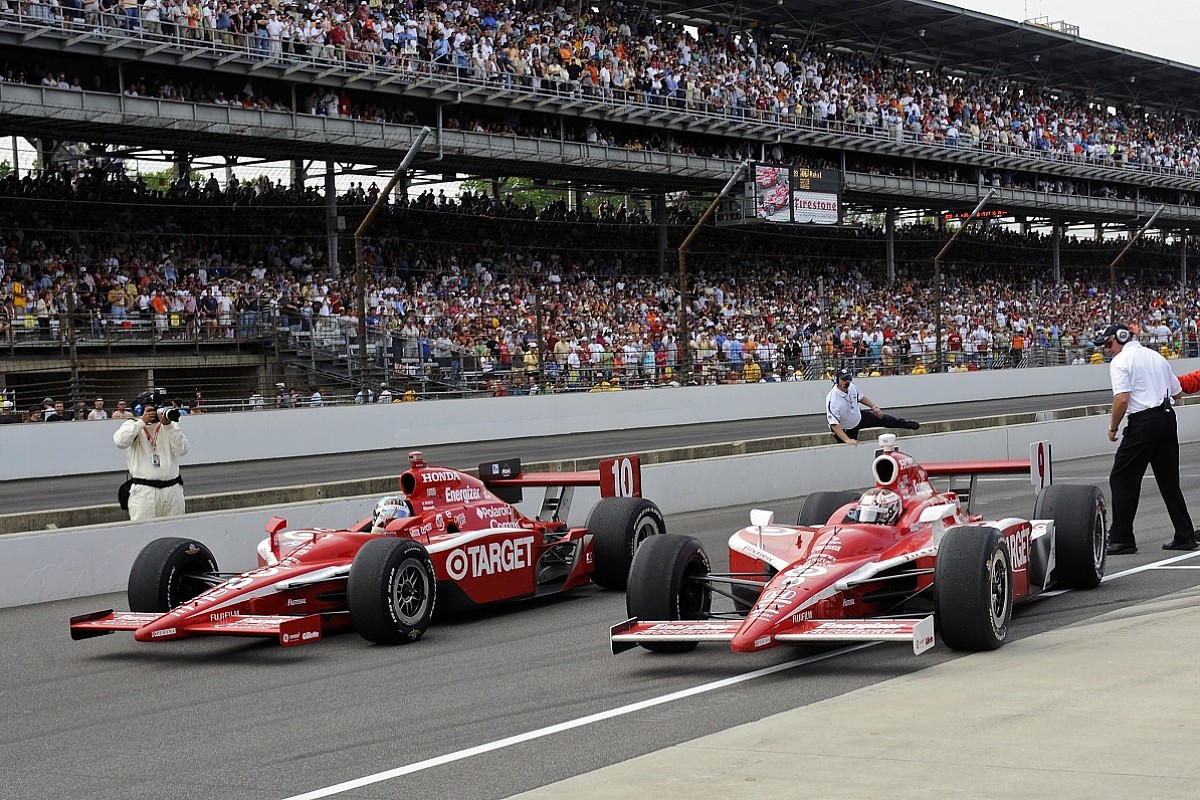 "I don't know how many team-mates I've had, I'm guessing it's 15 to 20 over the years at Ganassi. Every guy has done something different and done it really well, so it's quite intriguing to see why and how what they do. I've been very lucky with that. When Dario came, the street course configuration was really his expertise.
"For the first part of the year, we'll definitely be looking at what Ed does, how he achieves it, what he likes and dislikes. The range is very large to start with, and as the season progresses you work out the strengths and weaknesses, trying to focus on his strengths and see if I can achieve the same thing to better myself."
While Jones is a gamble for 2018, the risk Ganassi took by switching to Honda in '17 could find itself paying off this year.
Honda Performance Development's engine has appeared to be weaker than Chevrolet's, winning just two races in 2016. Last season's count - seven - was better as it closed the gap, but Honda still lagged behind.
Chevrolet drivers are known to be worried about Honda next year, with its aerodynamic weaknesses banished overnight by the introduction of the universal aerokit.
That should aid Ganassi, with Honda said to consider Dixon as its "only consistent frontrunner" in 2017. He was certainly the only Honda-powered driver to be in title contention at Sonoma in Ganassi's first year back with the manufacturer that powered its 1990s rise.
Combine a year's experience for Jones alongside Dixon's ability to jump ahead of the curve when IndyCar introduces changes - such as the new aerokit - and Ganassi could find that the short-term pain ends with a championship next season.
Ask Dixon and Hull what a successful 2018 would be and the answer is the Indy 500 and the title. Hull admits that can be read as "lip service", but by going back to its roots Ganassi looks in its best position to achieve that goal in years - provided Jones and Dixon recreate the best elements of its illustrious past two-man partnerships.