Twelve months down the road from the introduction of the new Dallara DW12 chassis, IndyCar teams have had an altogether more sedate lead-up to the 2013 season.
Indeed, with six months having passed since last year's finale at Fontana and extremely limited opportunities for testing since, most would say that it has been altogether too quiet.
The biggest change from this time last year is that the three engine manufacturers that started the 2012 season have been reduced to two, with Lotus's undercooked programme having been deep-sixed after one painful season.
But development at Chevrolet and Honda has been ongoing, and the cars are expected to be quicker this year as a result. There was ample evidence of that at last week's test at Barber, where almost the entire field broke the official lap record in the opening session of the first day.
ANDRETTI AUTOSPORT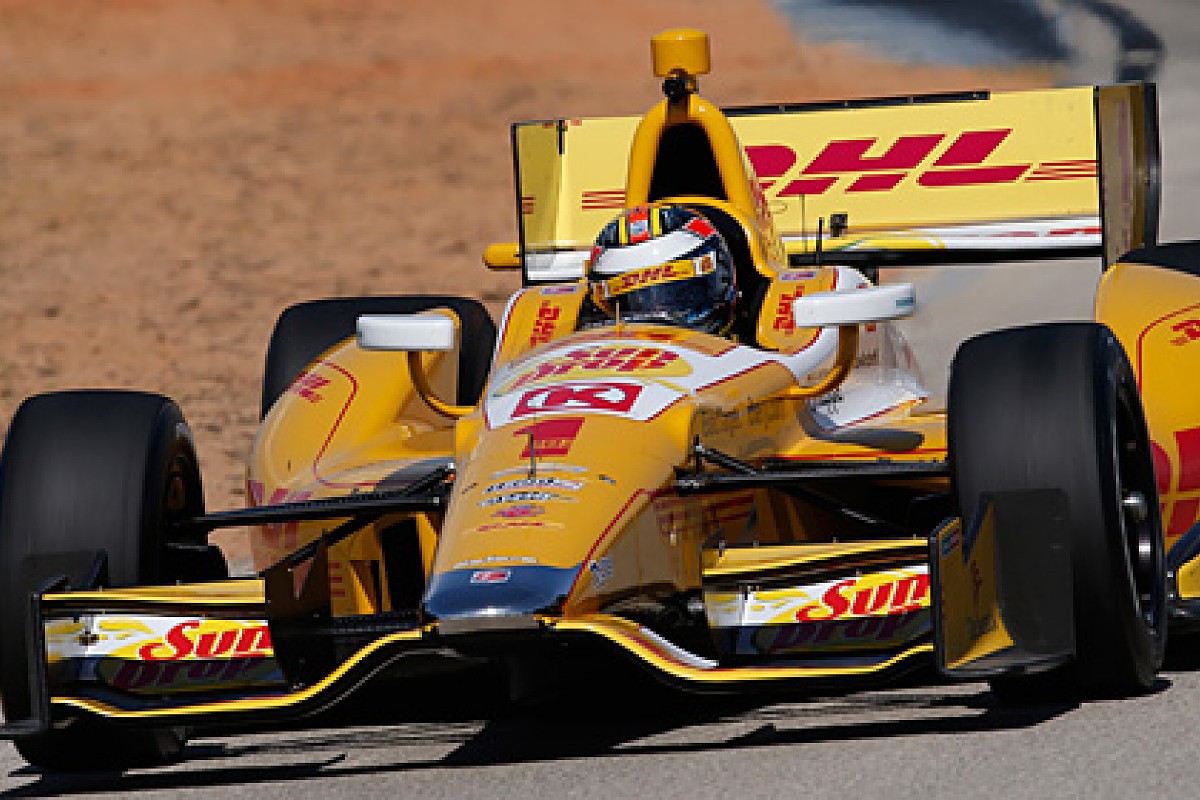 #1 Ryan Hunter-Reay (USA)
IndyCar debut: 2007
Starts: 90
Wins: 7
Poles: 1
2012: Champion
#5 EJ Viso (YV)
IndyCar debut: 2008
Starts: 84
Wins: 0
Poles: 0
2012: 20th
#25 Marco Andretti (USA)
IndyCar debut: 2008
Starts: 116
Wins: 2
Poles: 2
2012: 16th
#27 James Hinchcliffe (CDN)
IndyCar debut: 2011
Starts: 32
Wins: 0
Poles: 0
2012: 8th
Andretti never knew when it was beaten last year. Consequently, when it came to the final count, it wasn't. Ryan Hunter-Reay's title success will be a boost, but the team will be even more motivated by how much potential remains untapped: James Hinchcliffe is on the brink of his first win, and Marco Andretti has a lot to prove after a poor 2012.
The team's driver ranks are bolstered this year with the addition of a fourth car for EJ Viso, who moves across from KV Racing and will run under the Team Venezuela banner.
On the engineering front, Andretti suffered a minor exodus during the off-season when several key staff left in quick succession, but it has worked hard to fill the gaps and starts the year in strong shape.
Craig Hanson returns from his recent stint with Dragon to be reunited with Hinchcliffe, whom he engineered to the rookie-of-the-year honours with Newman/Haas in 2011. Veteran engineer Michael Cannon has joined to call the shots for Viso's car, while Hunter-Reay's engineer Ray Gosselin has become Andretti's technical director in addition to retaining his role on the #1 entry.
TEAM PENSKE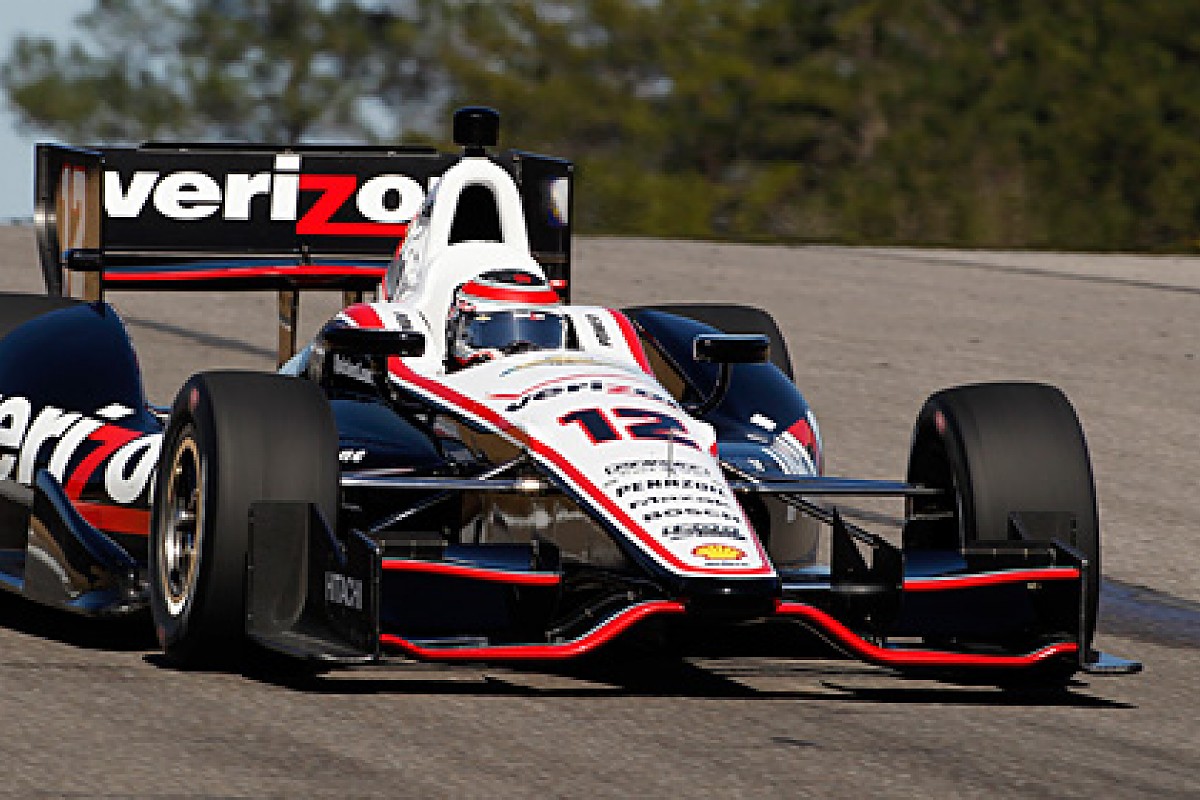 #3 Helio Castroneves (BR)
IndyCar debut: 2001
Starts: 181
Wins: 21
Poles: 32
2012: 4th
#12 Will Power (AUS)
IndyCar debut: 2008
Starts: 74
Wins: 16
Poles: 22
2012: 2nd
A trimmed-down Penske squad will take to the track in St Petersburg, with the team having decided to cut its third full-time car. That's bad news for last year's Indy 500 polesitter and Sonoma race winner Ryan Briscoe, who has been left without a drive, although the team hopes that Power and Castroneves will ultimately benefit from a more refined operation.
Briscoe's exit has also opened the door for a single-seater comeback by former Champ Car race winner AJ Allmendinger, who will drive a third car in Penske colours at Barber and the Indy 500, with work going on behind the scenes to add additional races to his schedule.
Championship-wise, the team - and in particular Power - goes into this year having finished championship runner-up in the past three attempts. On that basis, feel free to insert your favourite 'quest for redemption' line from any other recent season preview here.
CHIP GANASSI RACING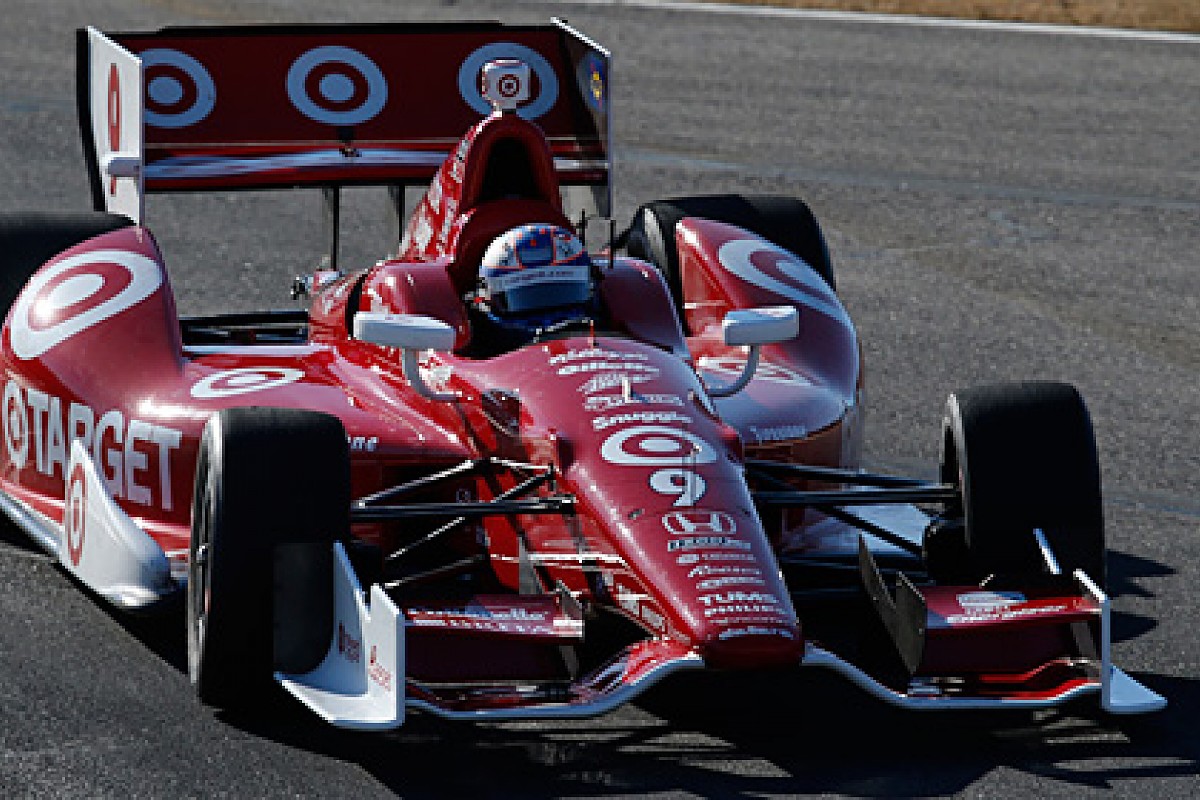 #9 Scott Dixon (NZ)
IndyCar debut: 2003
Starts: 164
Wins: 29
Poles: 18
2012: 3rd
#10 Dario Franchitti (GB)
IndyCar debut: 2002
Starts: 135
Wins: 21
Poles: 19
2012: 7th
#83 Charlie Kimball (USA)
IndyCar debut: 2011
Starts: 32
Wins: 0
Poles: 0
2012: 19th
As with Penske, it's a pared-back Ganassi strike force heading into the new season. The team opted not to find a replacement driver for its fourth car following Graham Rahal's departure, leaving Charlie Kimball to fly solo in the squad's B-team.
For Scott Dixon and Dario Franchitti, the mission for the year is along the lines of, 'do what we did last year, but better'. They'll be hoping that Honda starts the season at the very least on equal terms with Chevrolet, and from there it's a matter of repeating the formula that has delivered them a combined six championships and four Indy 500 wins.
SCHMIDT PETERSON MOTORSPORT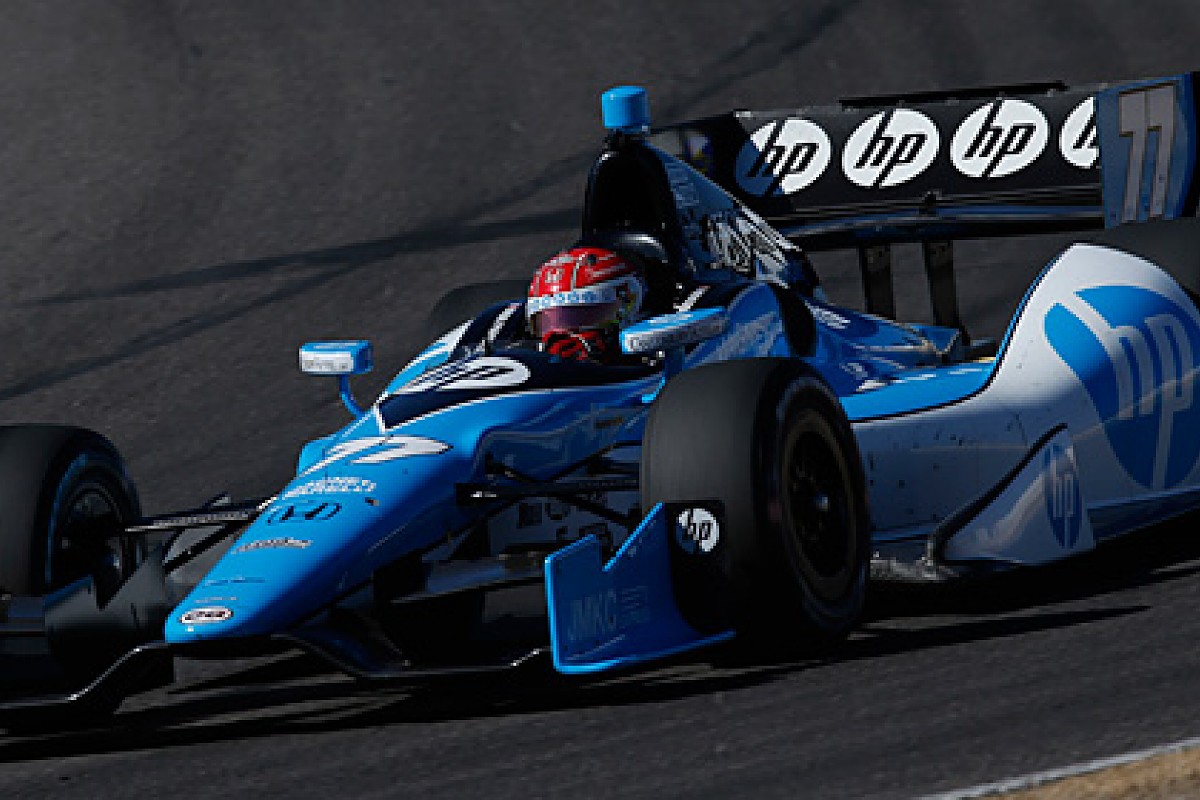 #55 Tristan Vautier (F) (rookie)
IndyCar debut: N/A
Starts: 0
Wins: 0
Poles: 0
2012: N/A
#77 Simon Pagenaud (F)
IndyCar debut: 2011
Starts: 18
Wins: 0
Poles: 0
2012: 5th
It is exciting times at Schmidt Peterson. Having taken rookie Simon Pagenaud to fifth in the championship as a well-structured single-car effort last year, the team returns this time around with a more experienced lead driver and, for the first time, a team-mate for him to work with.
Tristan Vautier has been promoted to IndyCar after having won last year's Indy Lights title for Schmidt's team, and while the young Frenchman is keeping his expectations in check, he showed promising speed in pre-season testing. Pagenaud won't be leaning on his compatriot much early on, but the relationship should prove beneficial to both as their understanding of each other's feedback improves.
The team has also made some changes on the pitwall, with Allen McDonald returning to the squad after a stint as technical director for Andretti Autosport.
KV RACING TECHNOLOGY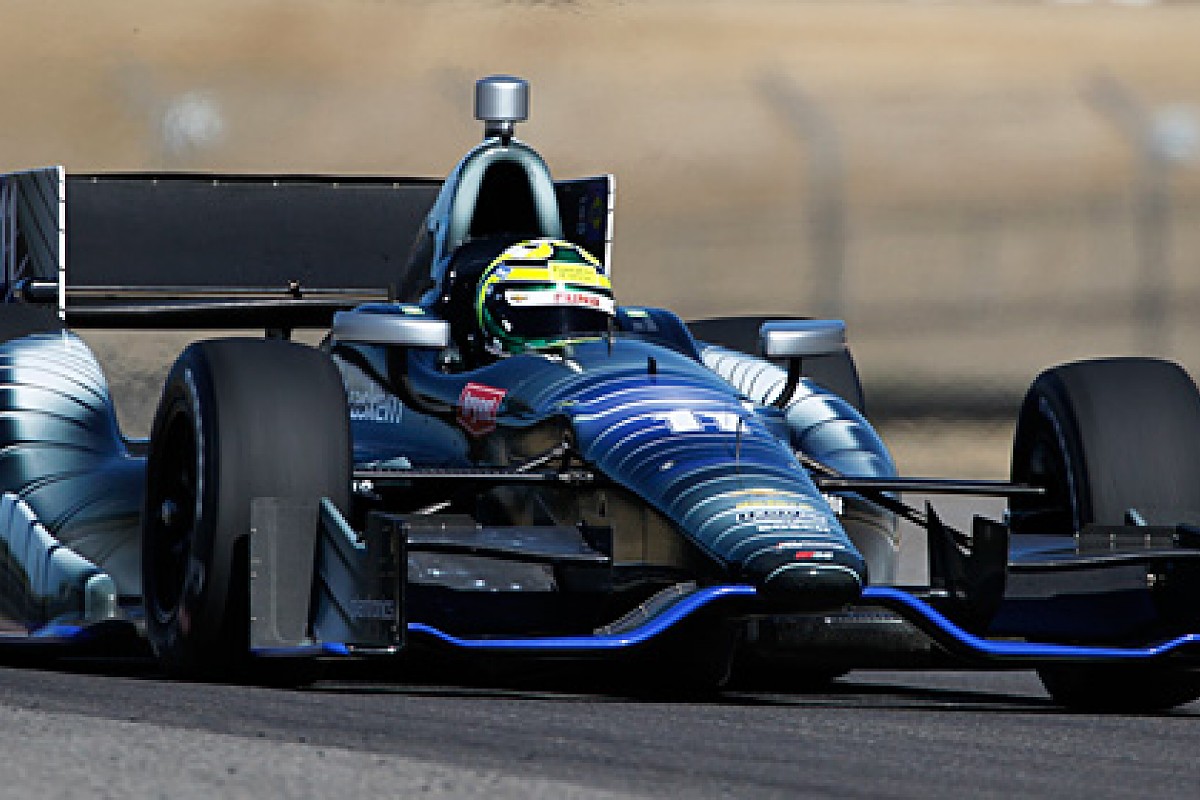 #11 Tony Kanaan (BR)
IndyCar debut: 2002
Starts: 166
Wins: 14
Poles: 11
2012: 9th
#78 Simona de Silvestro (CH)
IndyCar debut: 2010
Starts: 47
Wins: 0
Poles: 0
2012: 19th
Only Tony Kanaan remains on from last year's three-car line-up, with EJ Viso having departed for Andretti and Rubens Barrichello switching to Stock Cars Brasil after failing to secure a funded IndyCar seat.
This created an opportunity for Simona de Silvestro, who has already admitted that she was shocked by the amount of power in the Chevy engine, having spent last season shackled to a Lotus. After three seasons with the single-car HVM team, she'll also enjoy the prospect of having a team-mate to work with for the first time.
PANTHER RACING/DREYER & REINBOLD RACING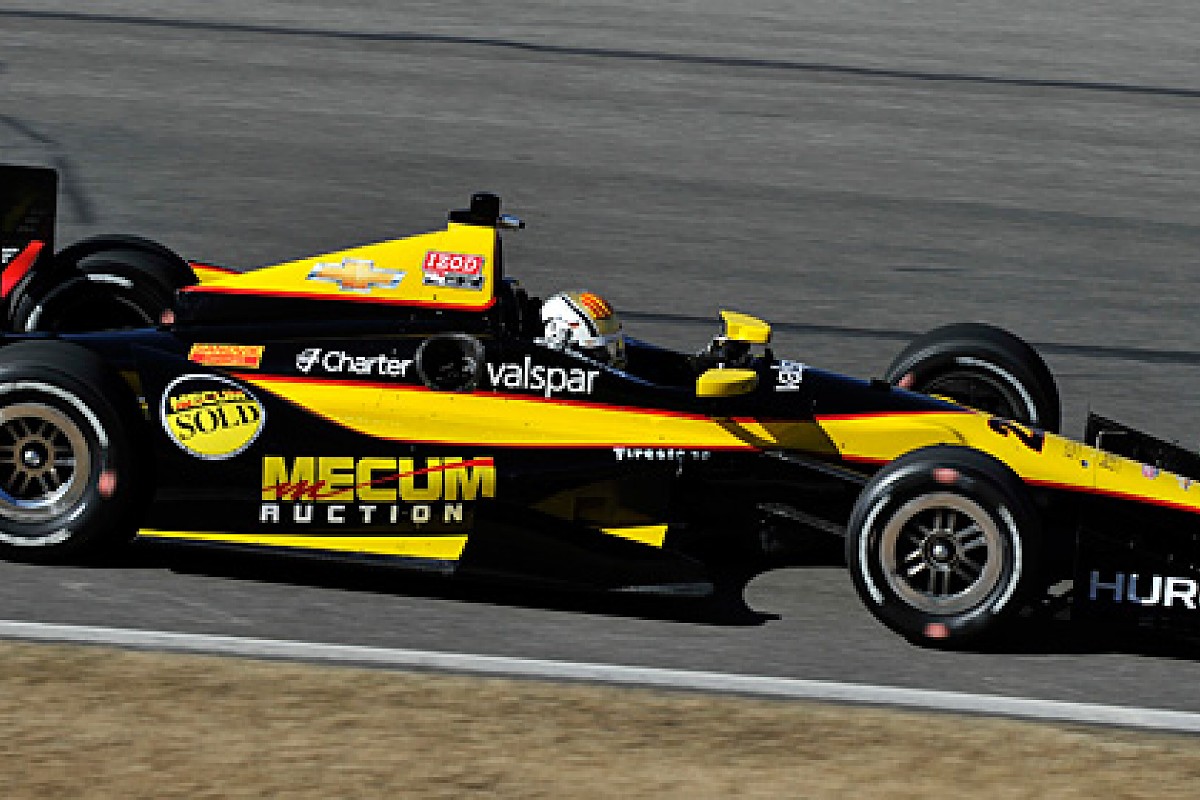 #4 JR Hildebrand (USA)
IndyCar debut: 2010
Starts: 35
Wins: 0
Poles: 0
2012: 11th
#78 Oriol Servia (E)
IndyCar debut: 2008
Starts: 55
Wins: 0
Poles: 0
2012: 13th
Panther and Dreyer & Reinbold were shoehorned into a loose alliance last year as part of DRR's defection from Lotus to Chevrolet, but the partnership has been consolidated during the off-season, meaning that Hildebrand and Servia will essentially function as team-mates.
This should especially benefit Hildebrand, who has operated alone in the past and can learn from Servia's road- and street-course experience. Meanwhile, with a Chevy engine for the first race, Servia will be happy to start the year not feeling like he's driving with one arm tied behind his back, and will be aiming to recapture some of his strong 2011 form.
RAHAL LETTERMAN LANIGAN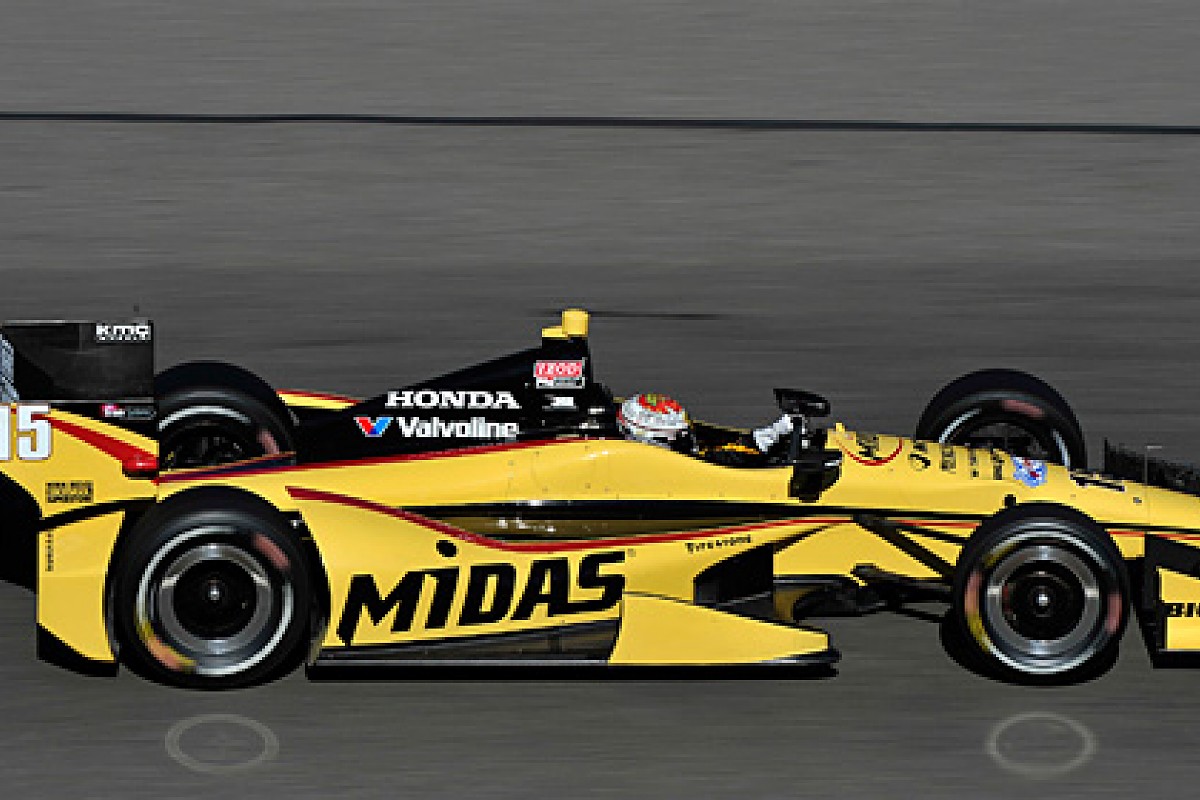 #15 Graham Rahal (USA)
IndyCar debut: 2007
Starts: 80
Wins: 1
Poles: 2
2012: 10th
#16 James Jakes (GB)
IndyCar debut: 2011
Starts: 32
Wins: 0
Poles: 0
2012: 22nd
Graham Rahal was disappointed with how his tenure at Ganassi panned out in terms of results, and if RLL's performances with Takuma Sato last year were any guide then he'll certainly have the equipment to prove a point this time around.
The team has delivered on its plans to add a second full-time entry, which has been snapped up by James Jakes. The Brit has not necessarily had the infrastructure around him to shine in the past, so this represents his best opportunity yet to step up and crack the top 20 in the championship for the first time in his career. RLL will introduce a third car for Mike Conway at Long Beach.
DALE COYNE RACING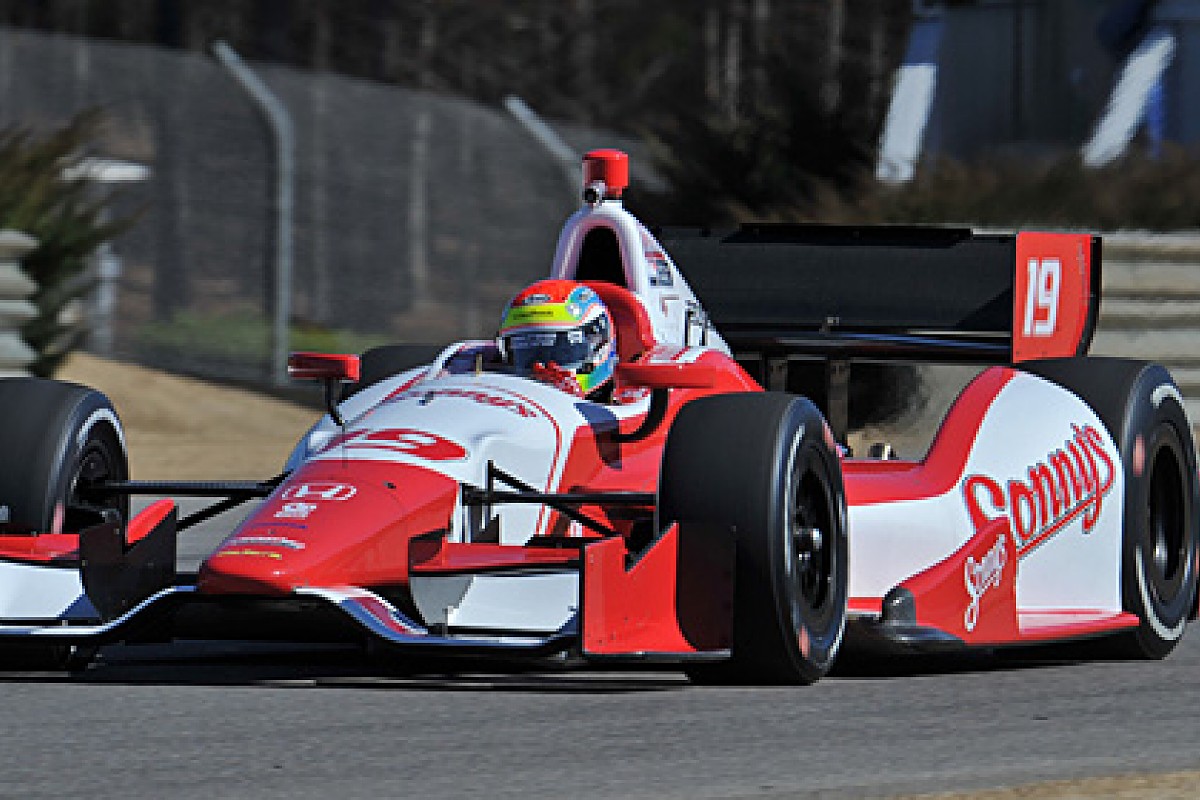 #19 Justin Wilson (GB)
IndyCar debut: 2008
Starts: 78
Wins: 3
Poles: 2
2012: 15th
#18 Ana Beatriz (BR)*
IndyCar debut: 2008
Starts: 22
Wins: 0
Poles: 0
2012: 29th
* St Petersburg, Brazil, Indianapolis only
There's an alternate universe somewhere where Justin Wilson is a regular frontrunner with one of the larger IndyCar teams. But in this one, he's making the best of what's available to him at Coyne, which is why so many were delighted with his win at Texas last year - even if some believe, perhaps with justification, that it probably shouldn't have stood after his car failed a technical inspection.
The team has not firmed up its plans for its second car this year, although Ana Beatriz will race it at St Pete, Sao Paolo and Indy, and Stefan Wilson is expected to hop in at Barber and Long Beach. Beatriz's speed is already recognised, although it's hard to see how much opportunity she'll get to shine this time around. For Wilson Jr, it at least offers a low-key environment in which to make his debut.
BRYAN HERTA AUTOSPORT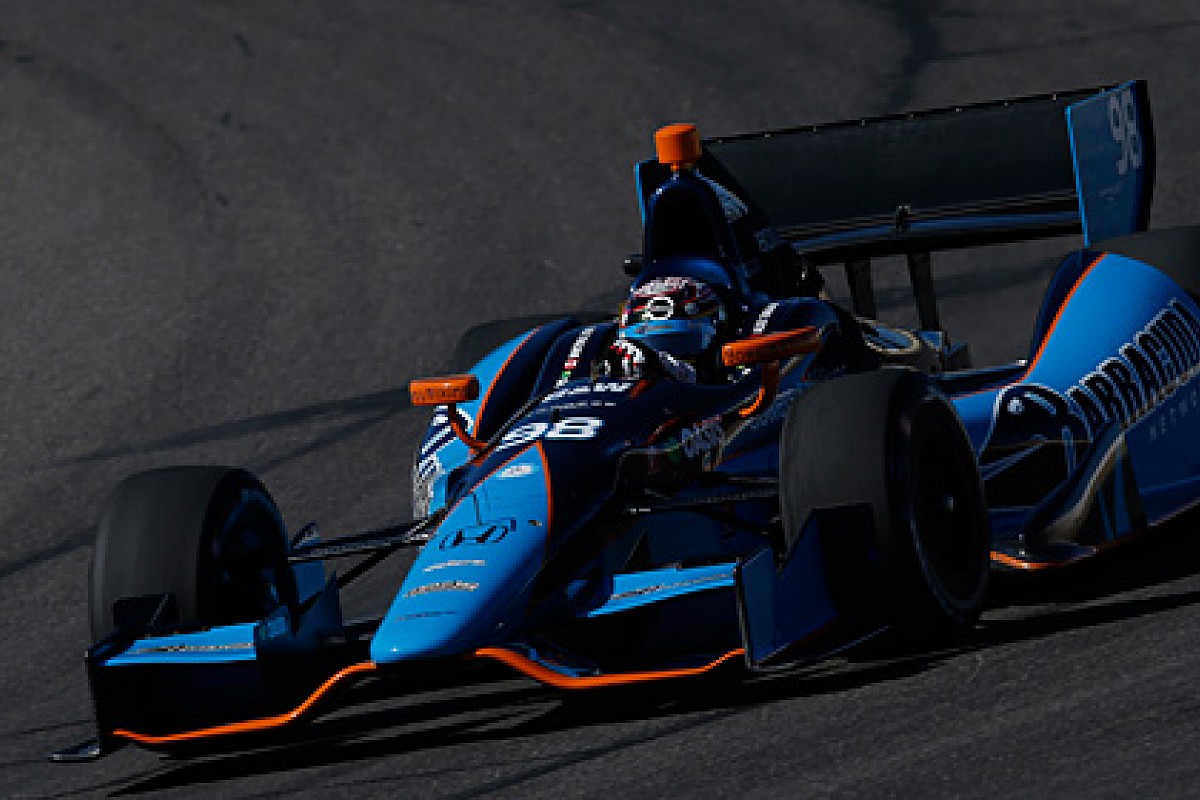 #98 Alex Tagliani (CDN)
IndyCar debut: 2008
Starts: 56
Wins: 0
Poles: 0
2012: 15th
Another team/driver combination hamstrung by their association with Lotus in the opening phase of last year, BHA and Tagliani morphed into top-10 regulars once they got their hands on a Honda.
Ed Carpenter Racing proved last year that single-car teams are entirely capable of winning races if the cards fall the right way, and Champ car veteran Tagliani has every chance of doing the same if presented with the opportunity.
ED CARPENTER RACING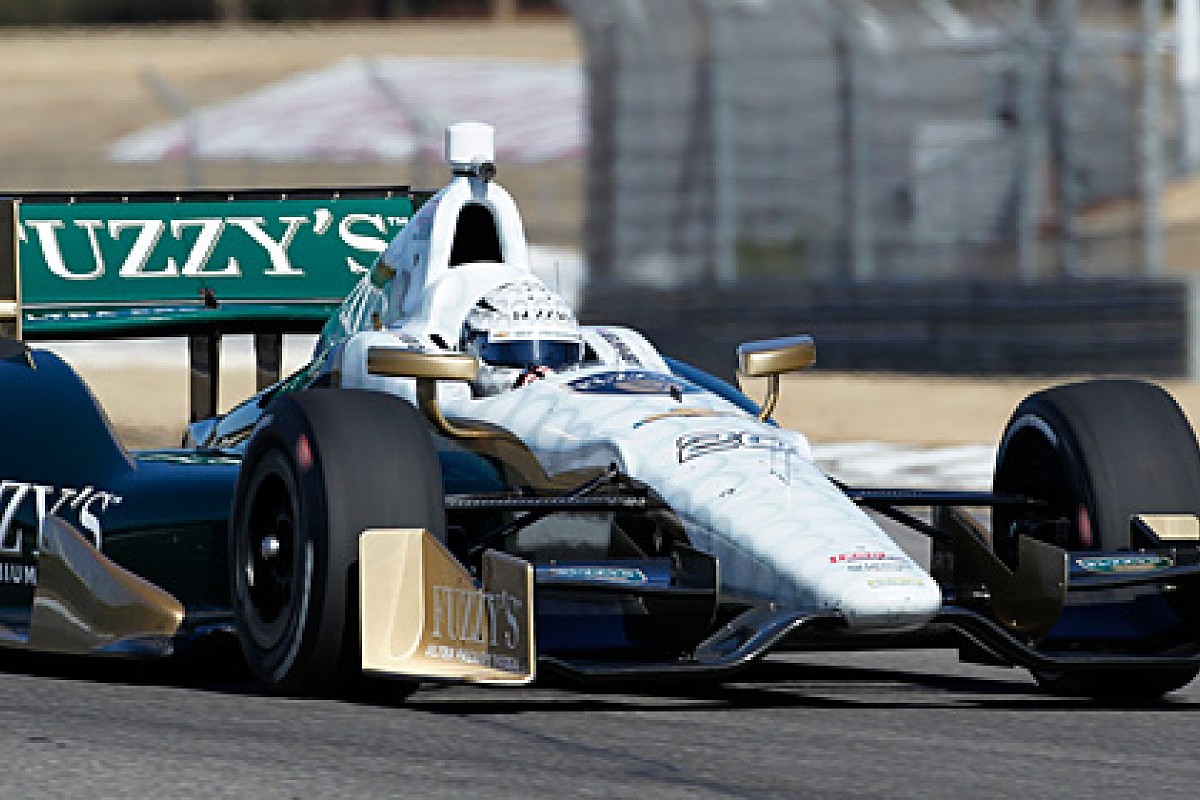 #20 Ed Carpenter (USA)
IndyCar debut: 2003
Starts: 139
Wins: 2
Poles: 1
2012: 18th
Twelve months ago, not many would have tipped Ed Carpenter to be rolling into St Pete 2013 as IndyCar's most recent race winner. His surprise victory at Fontana provided a suitably quirky subplot to an already dramatic finale, and will give the team a huge morale boost going into the new season. He has been working on his road- and street-course skills, but ovals will remain his best opportunity for more silverware.
AJ FOYT ENTERPRISES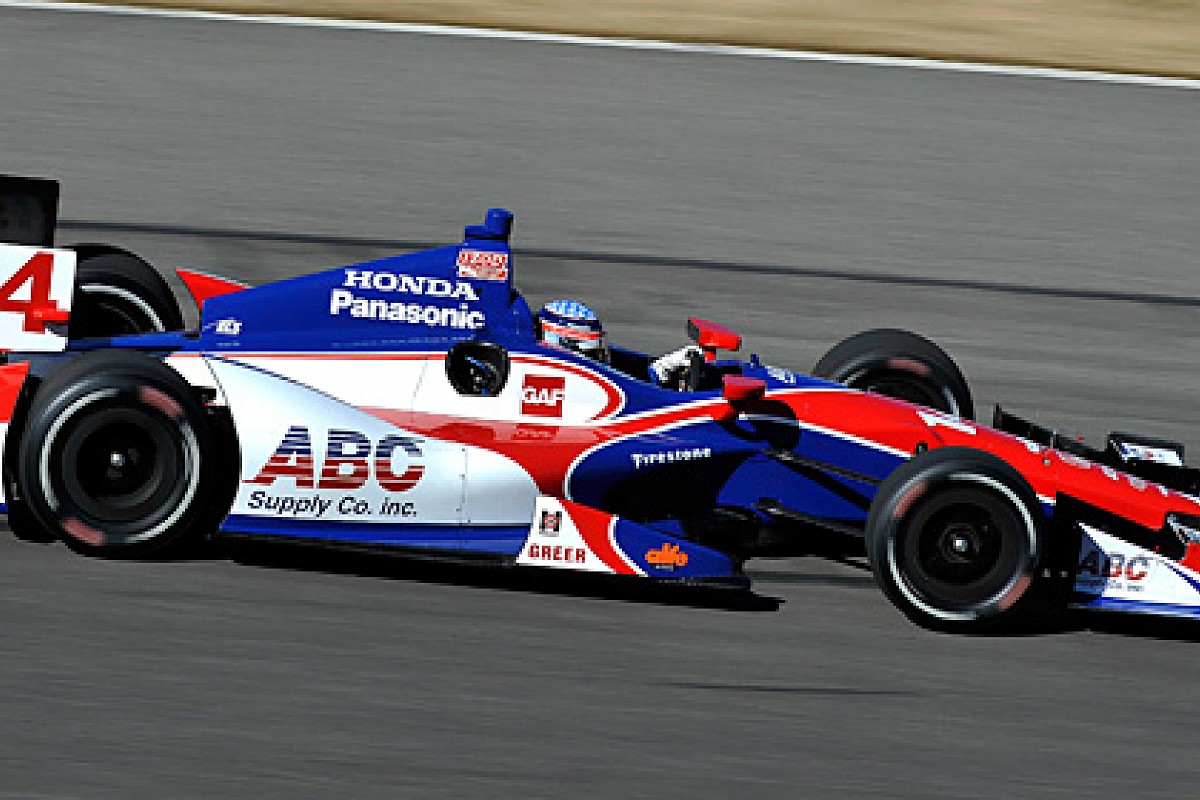 #14 Takuma Sato (J)
IndyCar debut: 2010
Starts: 49
Wins: 0
Poles: 2
2012: 14th
We're still yet to see the best from Foyt as a team, but the arrival of Takuma Sato from RLL might go some way towards moving it up the grid. Like his predecessor Mike Conway, Sato is comfortable on road and street courses, as you'd expect from someone with 90 F1 starts under his belt. But as he demonstrated with his gallant performance at last year's Indy 500, he can also be a threat on ovals, and this is where his involvement should benefit the team as a whole.
SARAH FISHER HARTMAN RACING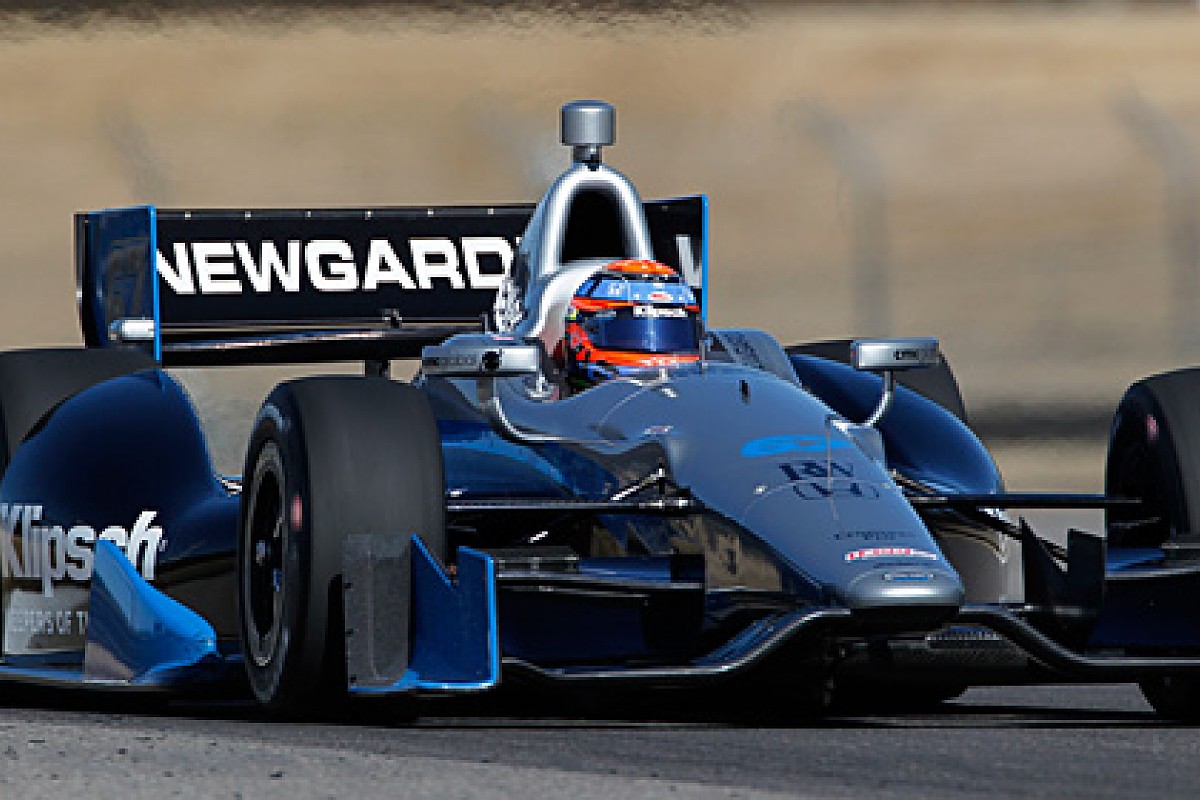 #67 Josef Newgarden (USA)
IndyCar debut: 2012
Starts: 14
Wins: 0
Poles: 2
2012: 23rd
Newgarden made a strong start to his IndyCar career in 2012 with a couple of solid outings at St Petersburg and Barber, although he struggled as the season went on. But both team and driver are better-prepared this time around, and having a season's worth of experience to draw on will be a help.
DRAGON RACING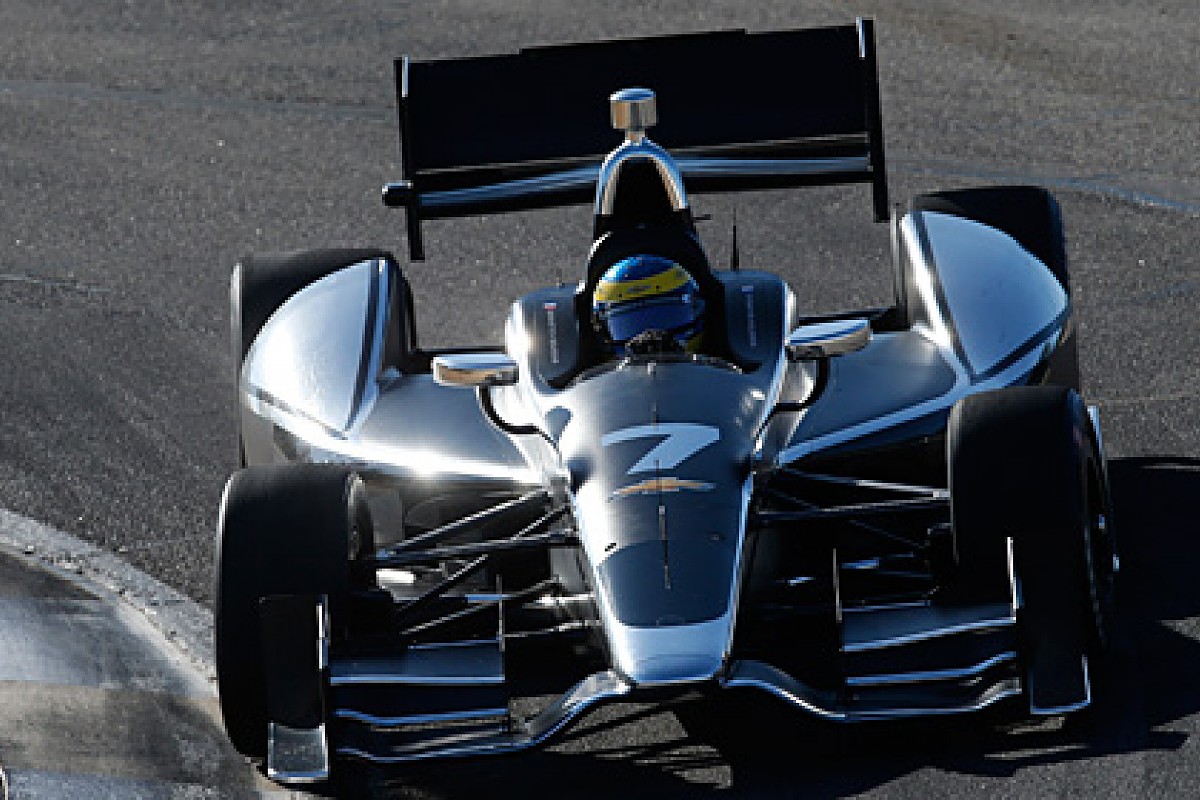 #6 Sebastian Saavedra (CO)
IndyCar debut: 2010
Starts: 20
Wins: 0
Poles: 0
2012: 27th
#7 Sebastien Bourdais (F)
IndyCar debut: 2005
Starts: 20
Wins: 0
Poles: 0
2012: 24th
Dragon was forced to scale down from two cars to one after splitting with Lotus mid-way through last year, so the opportunity to put the second car back into full-time action already represents progress.
Bourdais delivered some strong performances in the latter part of last year, even if his speed didn't translate into results. In the other car, the acrimonious parting with Katherine Legge has opened the door for Sebastian Saavedra to make his full-time IndyCar return after stepping back to Indy Lights last year.