For IndyCar fans with short memories, it's unchartered territory. To hear Dario Franchitti speak of it, it's a well-worn path, albeit one that the Scot hasn't had to tread for several years. But however you look at it, the basic fact remains the same.
As the IndyCar season enters its final races, the permutations required to deliver Franchitti a fifth championship (and fourth on the trot) become ever more obtuse. Mathematically, Franchitti could still be champion this year. Realistically, he probably won't be.
Franchitti's haul over the past five years reads almost like a mantra: champion, NASCAR, champion, champion, champion. Stock car experiment notwithstanding, the last time that Franchitti contemplated ending a season outside the top four was in 2006, and on that occasion he missed the last few races while recovering from an injury sustained at Chicagoland.
There's little point dwelling on the reasons for his current plight, and little to learn from doing so. All the qualities that earned him four championships and three silver profiles on the Borg Warner Trophy are still evident. The new DW12 chassis and Honda engine package posed more of a challenge than the Ganassi team expected over the first few races; a bit of bad luck and the odd error - from the driver, from the crew, from the pitwall - have also played their part.
Even so, in the past he might have got away with a few dropped points here and there. But along with the new technical package, the other big factor in IndyCar this year has been the quality of the field in terms of both drivers and teams. A couple of years ago, there might have been half a dozen guys capable of punishing a frontrunner's mistake. This season, there are about 20.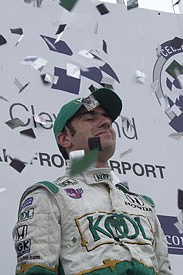 By the end of 1999, Franchitti already boasted six CART victories © LAT
Franchitti is a rare bird in top-level motorsport in having achieved sustained success over such a long period of time, and across several different technical formulae. That makes him particularly well-placed to judge the current level of IndyCar - both in technical and competitive terms - relative to the last decade and a half.
Having caught Champ Car in its competitive and technical late 1990s heyday, driving cars that were every bit as evocative of that decade as the tap-dancing Bee Girl in the Blind Melon video, he's experienced both the relentlessness of a chassis development war and the never-ending quest for refinement that comes with using a spec package.
A guy who cut his teeth on 90s-spec CART might be forgiven for finding the 700-ish horsepower Dallara DW12 rather tame. Franchitti is a fan of the new car, but admits that there are shortcomings.
"I enjoy driving it," he says. "[But] it's got a lot of flaws that the teams are dealing with that they could have fixed had the regulations been slightly more open. Things like the front geometry - you're hitting kerbs and getting a lot of kick-back through the wheel, and in some cases damaging drivers' wrists. So there are a lot of things like that that are a bit tough to deal with week in, week out.
"But it's a lot better than it was, trust me. We drove it [in testing] at Indianapolis, Tony [Kanaan] and I, the first time on the oval, and it was horrible. We went back to the race this year and it was actually quite a good thing."
Franchitti was far from alone in being alarmed by the handling of the first iteration of the DW12 when Dallara first made it available for testing late last year.
"I knew that if we were allowed to fix it, we could," he said. "But it wasn't a case of dampers, or spring rates, or even the roll centre. It was major. We knew pretty quickly what it was with the weight distribution, and it was bad."
During that first oval test at Indianapolis, the car was stripped of all but the most critical aero bits in an effort to keep drag to an absolute minimum, and Franchitti was still only able to squeeze a 213mph lap out of it - roughly 10mph short of the pace that the series had set itself as a target. More disconcertingly, he'd had to ask a lot of the car to even get it to that point.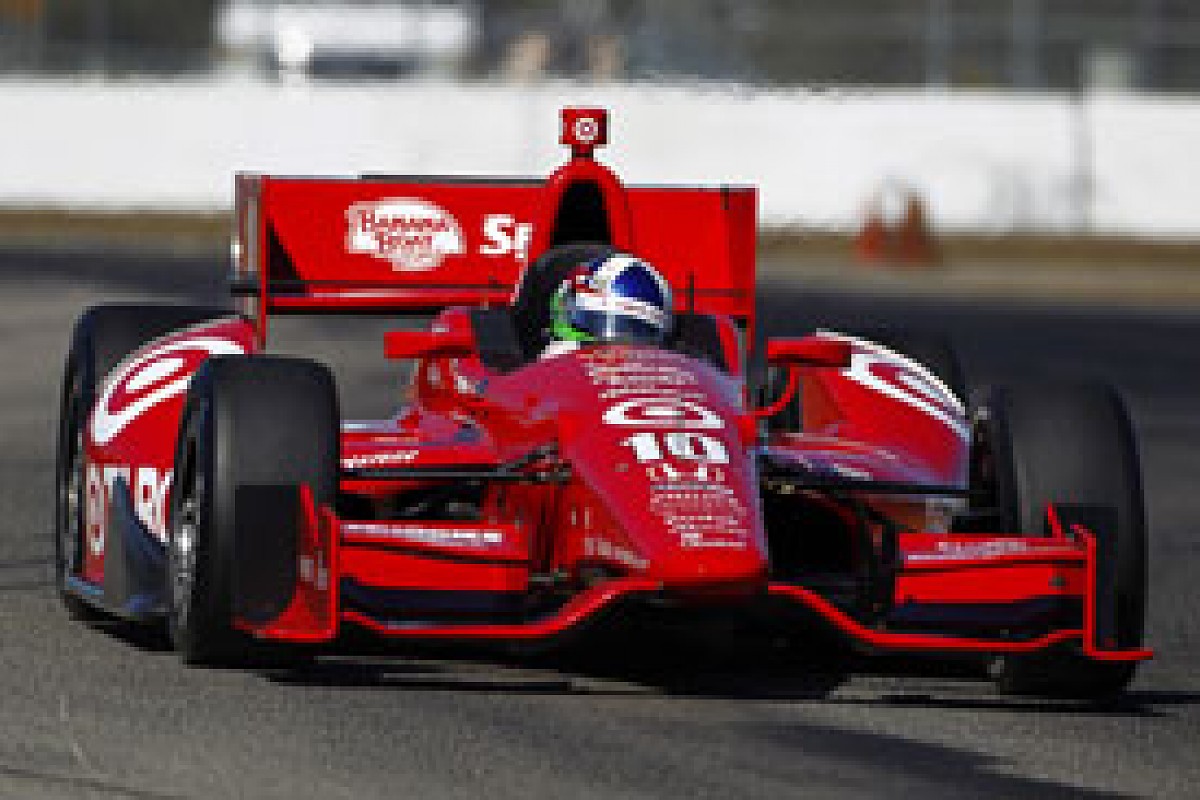 Franchitti wasn't the only driver concerned about the first iteration of the DW12 © LAT
"I only did two laps and I had to come in and get new tyres," he says. "And that was in cold conditions, when it's got a lot of grip. But between the series, Dallara, the teams and drivers, everybody worked together to come up with something that was not only pretty good to drive, but also reached its speed target. Everybody was worried about, 'oh my God, we're going to be running 215', or whatever. And the next thing, we're qualifying at 227/228."
Unpolished as the early DW12 was, there was a sense that some of the complaints stemmed from simple frustration on the part of both the teams and the drivers in having to grapple with a new technical package after the easy familiarity of the Dallara IR-03, which had been in play since 2003. Some of the younger drivers had never known any other car. For Franchitti, who has been evolving his technique in response to different cars for almost two decades, the frustrations associated with trying to hone the DW12 were countered by pleasure at having something new to work with again.
"I went through that when I was in the DTM [in 1995-'96]," he says. "For me, that was the ultimate development series - they were redesigning the car almost every weekend. That was amazing. And the first years of Champ Car, with the Reynards. There was a new car every year, and that was interesting."
Anyone who watched CART in the late-1990s will be unsurprised to learn that Franchitti retains a soft spot for the cars of that era.
"I've got the '99 Surfers Paradise one in my garage," he grins. "I'm trying to push Honda to put a running motor into it - I want to take it up to Knockhill for a blast.
"They were the most incredible cars because of the power they had. There were times that we had 1000 horsepower in the bloody things. Honda will tell you - or they might not tell you - the story of the time they had to redo the dyno because it wouldn't go high enough.
"They were just stunning. Horsepower, downforce, but also something that maybe gets overlooked now, and that's the tyres. There was a tyre war between Goodyear and Firestone, and they were just throwing everything at it. We used to come testing here [at Mid-Ohio], or at places like Portland, and you couldn't believe they were building tyres that were that grippy. You were ripping forearm muscles trying to hang on to the steering wheel.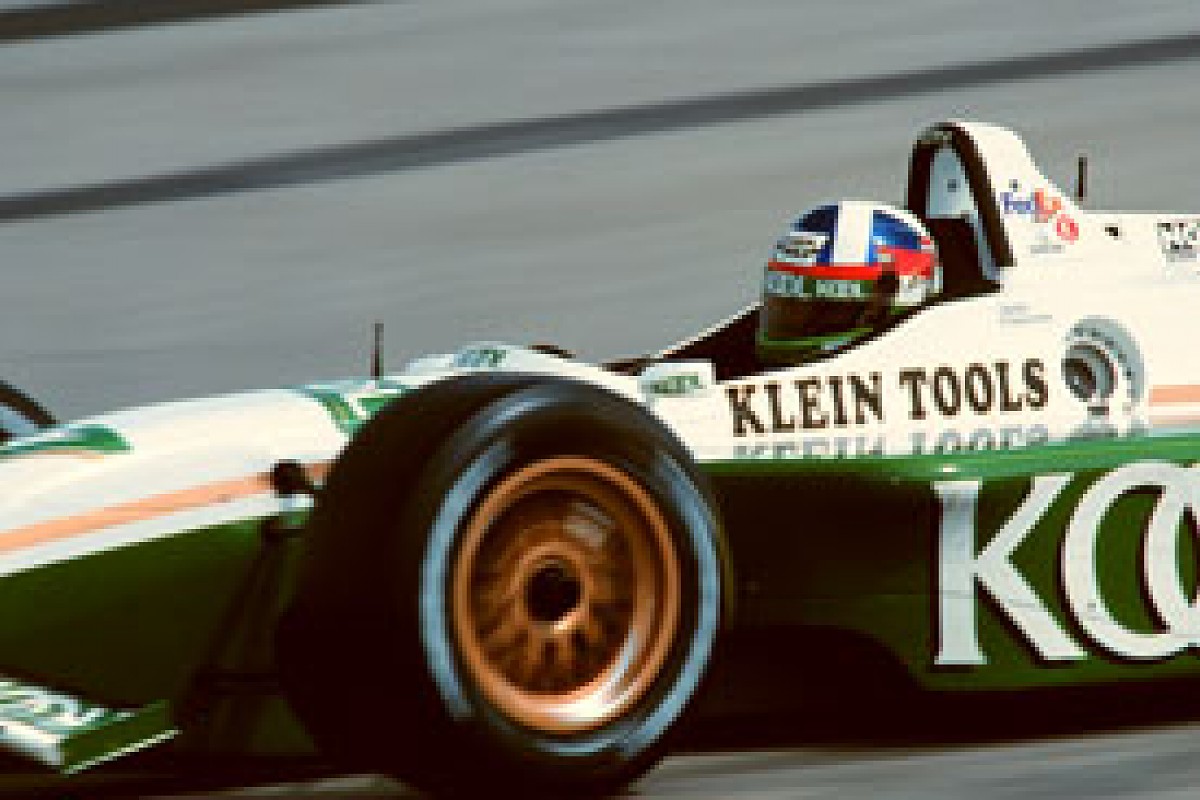 The late 90s cars retain a special place in Franchitti's heart © LAT
"Bobby Rahal and I were talking about them, and Bobby said, 'they just didn't stop accelerating'. And they didn't - they just kept going. It was great. Then they went to the single [Firestone] tyre in 2000, and that was a culture shock for me; I really struggled with that for a little while. Plus I had that big accident that year [in pre-season testing at Homestead] and bashed my head."
Midway through 2002, Franchitti's last season in CART, his Andretti Green team switched from the Reynard 02i chassis to Lola's B2/100.
"The Lola was a lovely thing to drive," he says. "Great downforce, the gearbox ... it was just a great thing. I really enjoyed that car."

The team's decision to switch from CART to IndyCar the following season coincided with the arrival of Dallara's IR-03, which remained the standard up until 2011. A broken back sustained in a motorcycle accident prevented Franchitti from being able to spend a lot of time with it during its first year, and his first impressions of the car were mixed.
"The [2003] Dallara was a bit of a culture shock for a while," he says. "It was tough to make that step. But I learned to really like it, believe it or not. I ran the first test at Homestead and said, 'You know what? It's not bad'. Everybody was, 'Bullshit, come on'. And I was, 'Really, it's actually not bad'. I mean, was it a 1998 Reynard? No it wasn't. But it really wasn't that bad. There was a misconception that they were easy to drive. Yeah, they were easy to drive at 8/10ths. But to get 10/10ths out of it was incredibly difficult. It needed a real compromise. But I've won all my championships and two of my [Indy] 500s in that car, so I've got a pretty soft spot for it ..."
The DW12 is unlikely to deliver Franchitti a championship this year, although the car that so disconcerted him when he first tested it at Indianapolis redeemed itself by making him a three-time winner in the world's most fabled race back in May.
But where to from here? Age in motorsport can sometimes breed complacency, particularly when that experience is accompanied by exceptional success. Franchitti has won everything there is to win in IndyCar several times over, but the urge to keep testing himself against the rest of the field remains strong. Maintaining the intensity required to be competitive week after week can, he admits, be difficult. The flipside is, for the past few years he hasn't known any different.
"Obviously I enjoy my racing, otherwise I don't think I would do it anymore," he says. "But I have to focus a lot when I'm doing it, and I take it very seriously, and I don't think about much else. It wears you down, actually. But that hasn't really changed since last year, the year before, the year before that. In those years, I didn't think about the championship. I didn't get caught up in all the drama. I just thought about that particular weekend. And it seemed to have worked quite well!"
With IndyCar committed to its current car for the foreseeable future, it's an open question with regard to whether Franchitti will be around whenever the next generation of chassis is introduced. For now, that doesn't matter. There's more to be done with this one yet.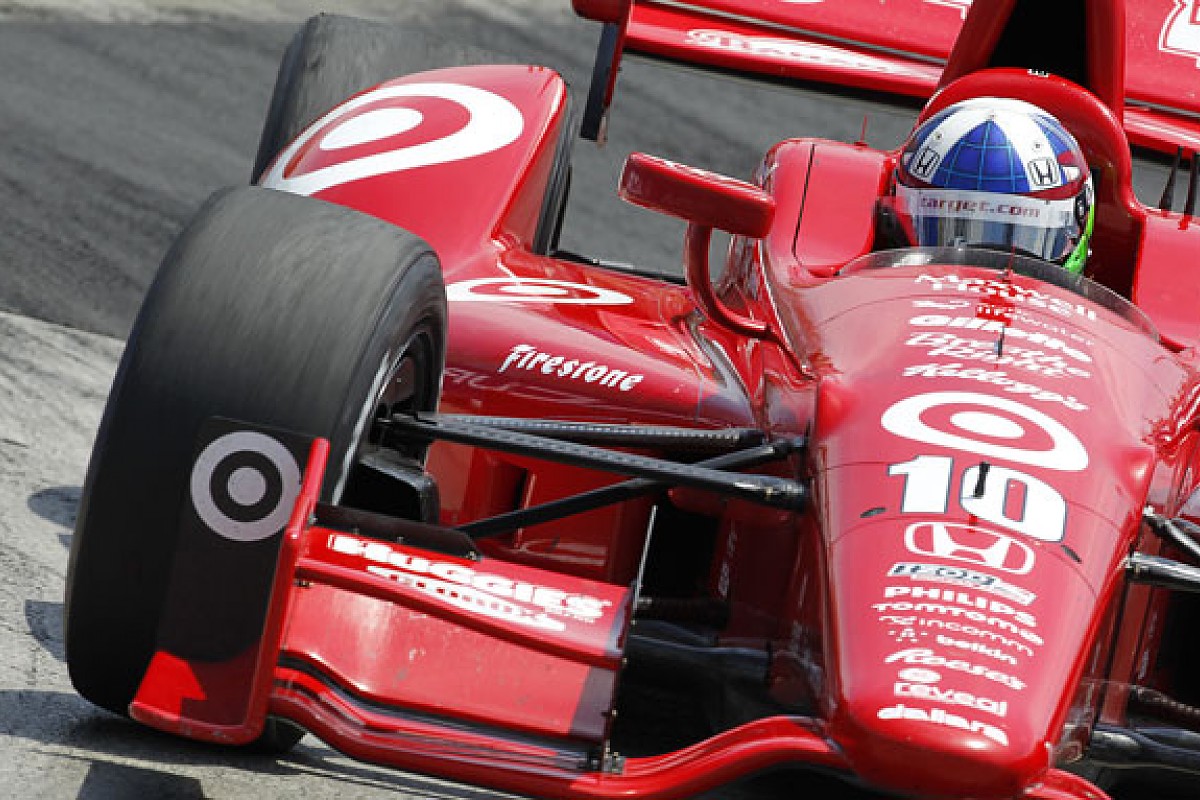 Dario rates his rivals
Think of any driver from the US single-seater scene from the past 15 years, and Franchitti has gone side-by-side with them into a corner.
"There was a point where it was just absurd in both series (CART and the IRL), because there were good guys in one series and good guys in another at the top end, and then there were fillers," he says. "There was always this argument about which was better. And now we've got it together, and the depth of the field is incredibly strong."
But what were some of the standouts like to race against? AUTOSPORT roped Franchitti in for some driver-related word association about some of his rivals, past and present.
Juan Pablo Montoya
"Quick hands. Very, very talented."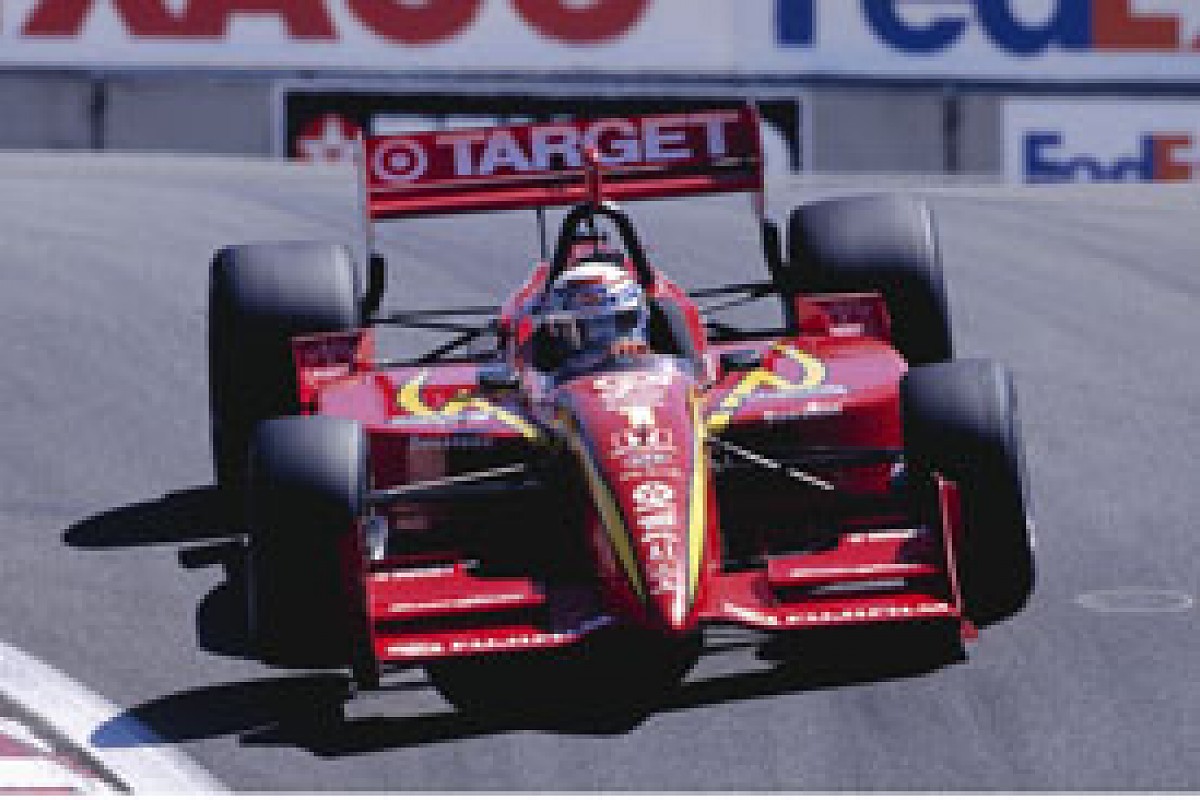 Alex Zanardi
"Unstoppable. Maybe ultimately not as quick as Montoya over one lap, but if it was a race, I'd have Zanardi over Montoya every time. Just unbelievably tough. And he never knew when he was beaten. Turns out he wasn't very often. Awesome."
Gil de Ferran
"Very, very cerebral about the whole thing, but a very, very tough competitor. Not afraid to lean on you, was old Gil. I've got massive respect for him. And he's a good guy."
Michael Andretti
"I don't think Michael ever got the respect he deserved, because he's Mario's son and it would be an impossible task to live up to Mario, irrespective of the results or talent level. Every time people thought he was done and past it, he would prove them wrong again and again. I raced against him towards the end of his career, but you could never discount him. Very, very brave, especially on the short ovals. He was really good."
Tony Kanaan
"TK is tenacious. He really drives with his heart on his sleeve. I'd say he's the exact opposite of Gil. Gil is very calculating; TK is all emotion. He's my best friend at the track. I was able to support him for his championship in 2004, and he did the same thing for me. Top man, TK."
Paul Tracy
"Ha! We've talked about tough competitors, but some days he'd qualify 20th, and then you'd look in your mirrors and here he comes. You'd be like, 'How the hell did he do that?'. Very, very emotional guy. Think about the span of his career, the guys that he raced against and beat. I still think he has the desire to do it, and I'd kind of like to see him get one last chance. And he was a good team-mate."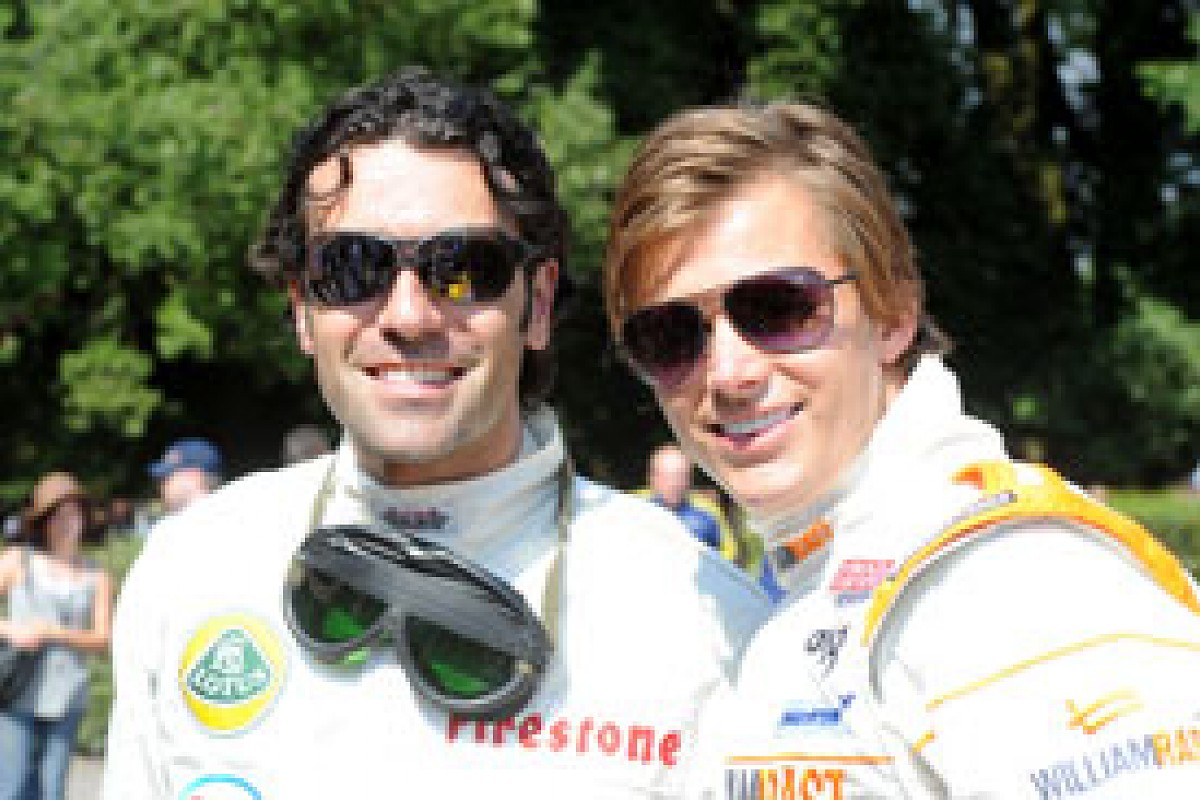 Dan Wheldon
"On an oval, he was just unbelievable. He just had such a feel, he was so precise. And just as brave as you'd like. Unbelievable. But I think on the road courses, he just didn't get on with the old car. With this car [the DW12], I remember him saying, 'Look out, I'm really loving this thing, I'm enjoying driving it, and it's doing what I want'.
"The thing with Dan is, I watched him since he was six years old, and I really believed when I watched him as a kid that he was going to be a Formula 1 world champion. And I really think he had the talent to do that. God, he was hard to beat. And he was a guy you could trust on the track. Many a day we worked together on the track, pushing our way through and stuff."
Helio Castroneves
"Helio is very quick. We've had a couple of issues on the track through the years. I think his real strong point is qualifying at Indy. He manages to pull something out, and you're like, 'what?'. He definitely has a really good feel for Indianapolis. The fact that he's won three ... or two, if you don't count PT's one! [ED: Tracy was first across the line in 2002 only to be stripped of the win for passing under yellows, despite video evidence to the contrary]. And that's one thing about PT, he was ultimately robbed of that Indianapolis win. But Helio is a guy that you ultimately have to beat to win the 500, or just about any race. He's very strong. It's very surprising that he hasn't won a championship."
Will Power
"Will is very, very good. His ability to put one lap in is quite special, I think. He still has stuff to learn obviously, because he hasn't won the championships - yet - that I think he's capable of, but he will. I really think he will. He's pretty aggressive, and we've butted heads a couple of times, but there's definitely a respect there. I rate him very, very highly."
Scott Dixon
"Kiwi! He doesn't get the respect he deserves. I always thought Dixie was good. Well, when he came into the series, I thought he was a bit of a punk, actually! But we fought that championship out in 2007 and had a lot of respect for each other.
"Watching the way he goes about things... he is very quick, very aggressive, very, very motivated, and he hates getting beaten. And he's a really good team-mate. I think he's going to win a few more championships and 500s. He's always there, and he gets forgotten about. And I think he kind of likes that - he likes the quiet life because he can just get on with it; has that wry grin on his face. Absolutely top man."