During the early hours of Saturday morning, the phone pinged with an email from Dan Wheldon. We'd worked on a first-person column for USA Today on Friday evening, and he was worried that the first draft might be too negative.
I had to smile at that. There he was, with far more important things on his mind, awake way too late in Las Vegas, worrying that his column wasn't upbeat enough, so he had to ask the guy who ghosted it.

I understood what he meant. It wasn't so much the tone that concerned him, but what his crew members would think of it. The column told the story of a car that was way off the pace and the engineers who were trying to find the solution.
The words were verbatim (and classic) Dan, mentioning again and again how hard-working and talented and smart his guys were, and how he was confident they'd find the solution.
The column was good. Quite good. And it was good because it was his voice, his words. It was entertaining and informative and positive, but he wasn't sure it was positive enough.
Wheldon made his IndyCar debut with Panther in 2002 © LAT
I answered by saying I thought it was fantastic and that he told the story well, but that we still had time to make changes if that's what he wanted. I told him to sleep on it and let me know the next day if he wanted to add to it.
The phone pinged again.
Jeff...
Okay, send it my man.
Thanks,
Dan.
I keep looking at those final emails. They will be how I remember Dan Wheldon. Positive, wanting everything to be just right and concerned about the feelings of those around him. Taking an extra step to make sure everything was in the right place and properly stated and presented. He concerned himself with the details. He understood the entire game of racing, and he was devoted to doing all of it right.
He wouldn't be pleased if I didn't tell this story honestly, if I skated over the reality of our journalist/racer relationship, so here's the truth: I didn't always like Dan, and he didn't always like me. When I first met him in 2003, I thought he was a tad brazen, and I suspect he thought I was a backwoods hillbilly who typed with his knuckles.
I say this not to denigrate his memory, but to illustrate how much he'd changed over the years. I wasn't the only one who had uncomfortable moments with Dan back then, and the later retelling of those stories made him laugh and cringe simultaneously. He was the first to acknowledge that the Dan of 2003 was not the same as the Dan of 2011. Not even close.
The Bad Dan story I appreciate most, and on so many levels, happened at Richmond in 2005, a month after he'd won the Indy 500 for the first time. He was annoyed that Danica Patrick was on the cover of RACER magazine. It was a production predicament; the magazine had to be printed before the race. She was chosen for the cover, the mag was printed, she did well in the race, stole some of his victory thunder, and then, shortly after the race, readers got their copy of RACER in the mail with Danica on the cover.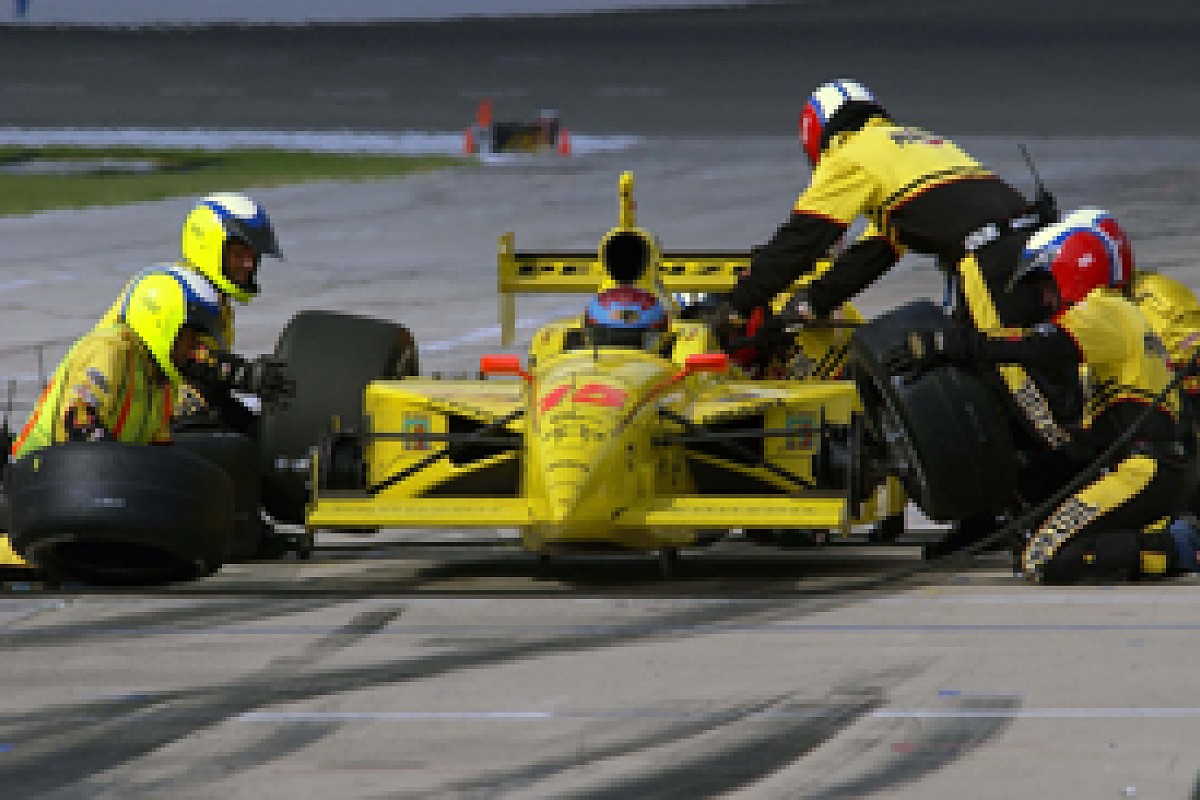 The Wheldon who won the Indy 500 and the IndyCar title in 2005... © LAT
So as I greeted him for an interview for IndyCar Magazine at Andretti Green Racing's hospitality transporter, I made the mistake of saying, "This is a make-up for Danica being on the cover." I didn't specify which cover. He thought I meant the cover of IndyCar, which is what I was there to write for. In essence, we had a massive communication breakdown.
Thinking he was not going to be on the cover of IndyCar, he tossed a copy of the Danica cover aside and told me fairly unpleasantly that I would not be interviewing him today.
That's when it turned comical. He stomped towards the door. AGR's trailer had a sliding glass door; push a button and it slides open with a swish, like the doors on the Starship Enterprise. So what should have been a monumental door-slamming, eff-you moment became an awkward pause as Dan pressed the button and waited for the science-fiction door to open.
Swish...
About 30 seconds later, he returned. Swish. He told Al Larsen, AGR's PR director at the time, that he wasn't doing the interview. Swish. I had just enough time to ask Al if this was serious or a practical joke when Dan was back at the door again.
This time, we talked him back in. I'd realised that he thought I had told him that he was not on the cover of IndyCar, which he most certainly was. That's why I was there; to write a cover story about him.
He started to mellow, and eventually he agreed to the interview. He laid flat on the couch and put an arm across his eyes. I turned on the recorder, and he was absolutely brilliant. I wish I still had that tape, because it was one of the best 15 minutes ever recorded.
Dan was like that. He could change directions instantly, go from full-bore to idle immediately, and be dazzling. I left with a grin. It was the funniest/smartest meltdown in the history of meltdowns. And his quotes were unbelievably sharp and insightful. Dan could talk. His gift was racing, but his secondary gift was the ability to explain it.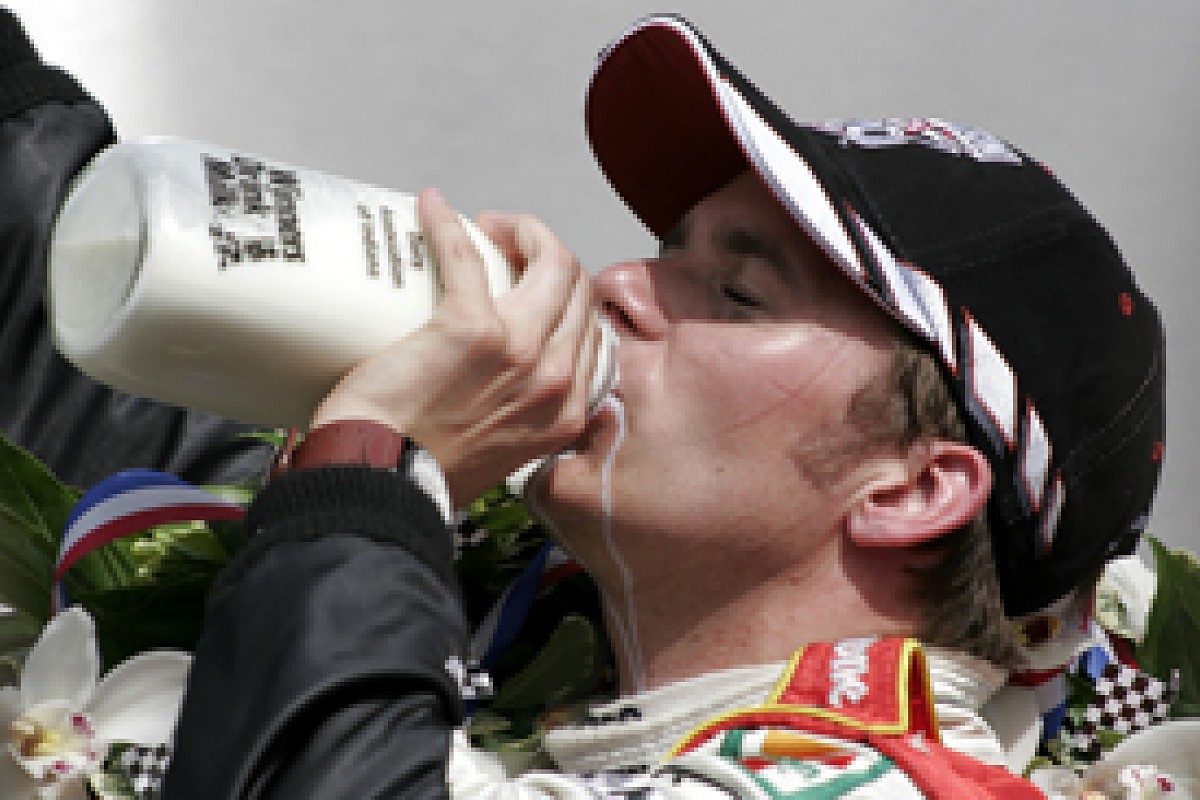 ...matured considerably before taking his second win at the race this year © LAT
After that day at Richmond, I never had another disconcerting moment with Dan. Something changed considerably around 2007, shortly before he got married. He grew up. He came to appreciate what he had accomplished and the people who helped him accomplish it. That was the very reason he was emailing at 3am, to wonder if he might have made his crew look bad. He hadn't. Not at all. He'd explained their role exquisitely. It was a stellar column, and it was vintage Dan Wheldon.
In recent years, we had some splendid conversations and endearing moments. He was kind and thoughtful and always asked about life outside of racing. He thoroughly understood the role of the press and publicity, and he made himself accessible. He called to compliment when the work was quality. He cared about more than just the obvious. He became someone we all looked forward to seeing at the racetrack. He became a friend.
He emerged into a well-rounded, accomplished professional racer. He reached the same level of I-get-it-all in his late 20s that most drivers don't discover until their mid-30s, if at all. He wasn't just a distinguished racer. He was distinguished at all aspects of the sport. But most impressively, he'd grown into a distinguished human being.
That's the angle we took for RACER after he won the 500 in May this year: The man who won Indy in 2011 was nothing like the man who won it in 2005. It was astonishing how much he'd changed in six years. I was somewhat concerned after writing the story that he wouldn't appreciate my mentioning his old self. I used the words 'diva' and 'petulant' and 'tantrums' and pointed out his flaws from the past to demonstrate how much he'd changed. Thought perhaps I'd offended him.
Instead, I got a compliment. He thought it was 'spot-on'; His words. 'Great angle'; also his words. It didn't matter to him that his youthful imperfections were told to an audience that perhaps wasn't aware. He liked it. He thought it fitting. He saw the change in himself, and he wanted the story to be told.
His last email will stay on the phone and the computer for the rest of their digital lives. It was, in an unintended way, an affirmation and a farewell. It was, like Dan Wheldon, utterly brilliant.