For a driver who doesn't even have a race seat, never mind a part to play in a championship battle, Dan Wheldon has a lot on his shoulders.
The IndyCar Series is all but betting its future on the success of its next-generation Dallara chassis, which will be introduced next year.
As lead test driver for the 2012 IndyCar project, it's Wheldon's responsibility to make sure that the finished product is up to the task.
The job of bedding in the prototype chassis has led to Wheldon being reunited with Bryan Herta Autosport, the team with which he won this year's Indy 500 and an entity that shares his ambition of getting back onto the grid full-time next year.
In the meantime, the 2012 programme is more than enough to keep them occupied. "It's been busy," Wheldon says. "But that's good. I'd much prefer it that way.
"The fact that it's so busy shows that the intent and focus of everybody involved is to make sure that the 2012 cars are what everybody is expecting, and more."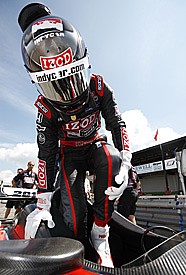 Dan Wheldon has only experienced shakedown runs in the car so far © LAT
The car was given its first shakedown at the Mid-Ohio road course a couple of weeks ago.
IndyCar vice-president of technology Will Phillips, whose CV ranges from stints in Formula 1 with Fondmetal and Larousse to his most recent post as engineering director for Patron Highcroft Racing in the ALMS, says the initial run was very much a systems check.
"We ran one set of tyres for the entire running that we did," Phillips says. "There was no chasing of lap time. It was proving that the systems work."
Wheldon was equally reluctant to make proclamations based on the car's first outing, but he says that initial impressions are encouraging.
"It was just a shakedown, and its very hard in my opinion to make judgements going off a shakedown."
"But for all purposes I think it went very well. I think the car is going to be incredibly exciting to drive.
"I think from the fans' perspective, it's got a lot of what they want to see. It's got the turbo, and the visual appeal of the racecar is phenomenal. The test went very well."
The new car is a departure from the current one on pretty much every front, starting with the fundamental philosophy.
When the first version of the current car was first wheeled out in 1997, the emphasis of the series was very much on oval racing, and the car was designed accordingly.
Subsequent generations have been modified to cater for the growth of road and street courses, but there were still compromises.
The 2012 car, however, is expected to offer much more set-up freedom across all kinds of circuits.
"The teams play with stuff like the diff already," Wheldon says. "But right now, to make a diff change is a huge job.
"With the new car, you might lose a bit of time, but you'll be able to make that change during the session. It's great for teams and drivers to have a lot to play with, and we're going to have the ability to do that quickly now.
"There are a lot of areas like that actually; things that you typically weren't able to change during a session, and now you'll be able to. From a driving perspective, that's going to be good for us."
The car will also carry some new features such as an anti-stall system which, it's hoped, will reduce the amount of time spent under yellows as a result of cars spinning and stalling.
"The current car does what everyone wants it to do," Wheldon says. "It makes for great racing. When you look at the races this year, they've been phenomenal.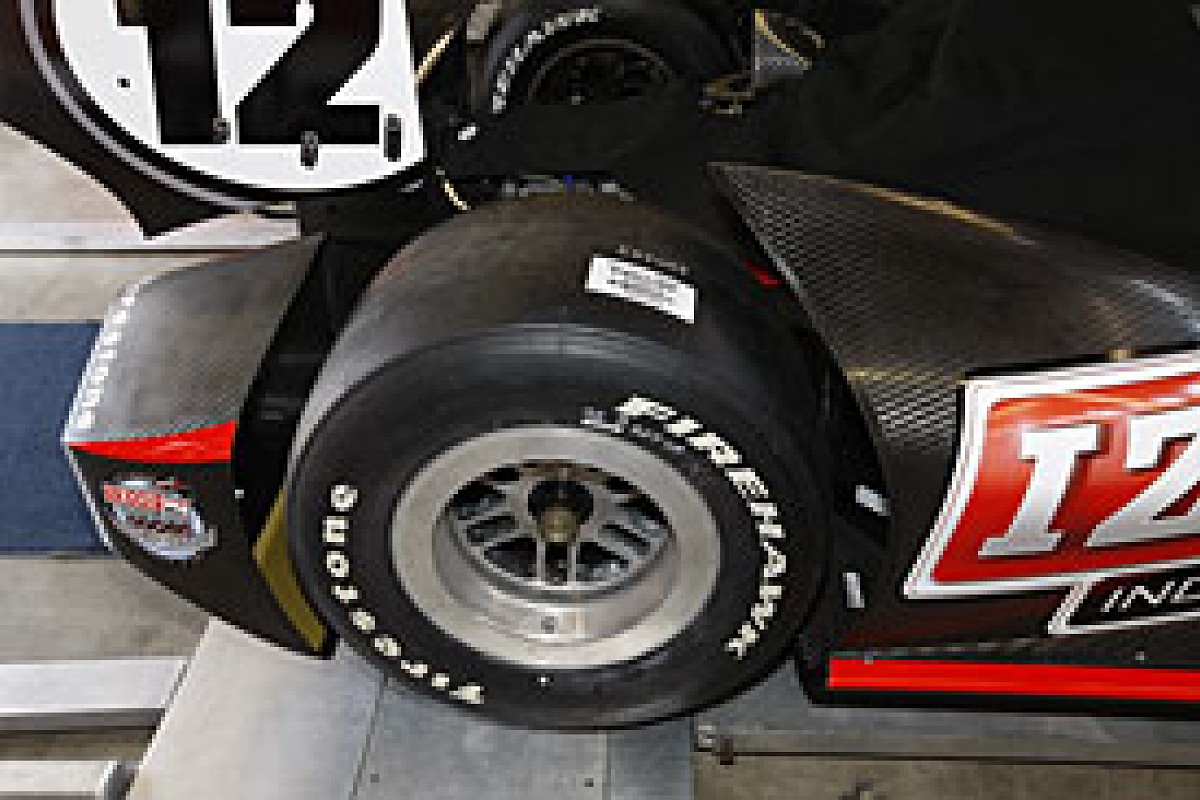 The new Dallara will take IndyCar in new directions visually © LAT
"But this [new] car is obviously designed for the diverse schedule that we have. The current car being around for so long, there are so many improvements that have been made... I could talk all day about the various areas.
"There's not an area that they haven't touched. I don't like to make huge judgements until you start putting the car through its paces.
"But I was very enthused, over the two days of testing that we did, with how well everything went."
Mid-Ohio marked the start of 15 days of private testing for Wheldon and the Herta team with the prototype, which is scheduled to finish at the end of September.
Engine manufacturers will start running on track in October, with the teams expected to take delivery of their first cars in December.
Most details of the initial test programme are being kept under wraps, although the series has confirmed that the next test will be at the Texas Motor Speedway 1.5-mile oval.
Wheldon says that the first oval outing will be treated as a second shakedown. "Texas is a tough oval in terms of how hard it is on the car, so certainly it will be an oval-type shakedown.
"Everybody involved will be examining everything to do with the racecar as we continue to build up speed. They'll do whatever they feel comfortable doing.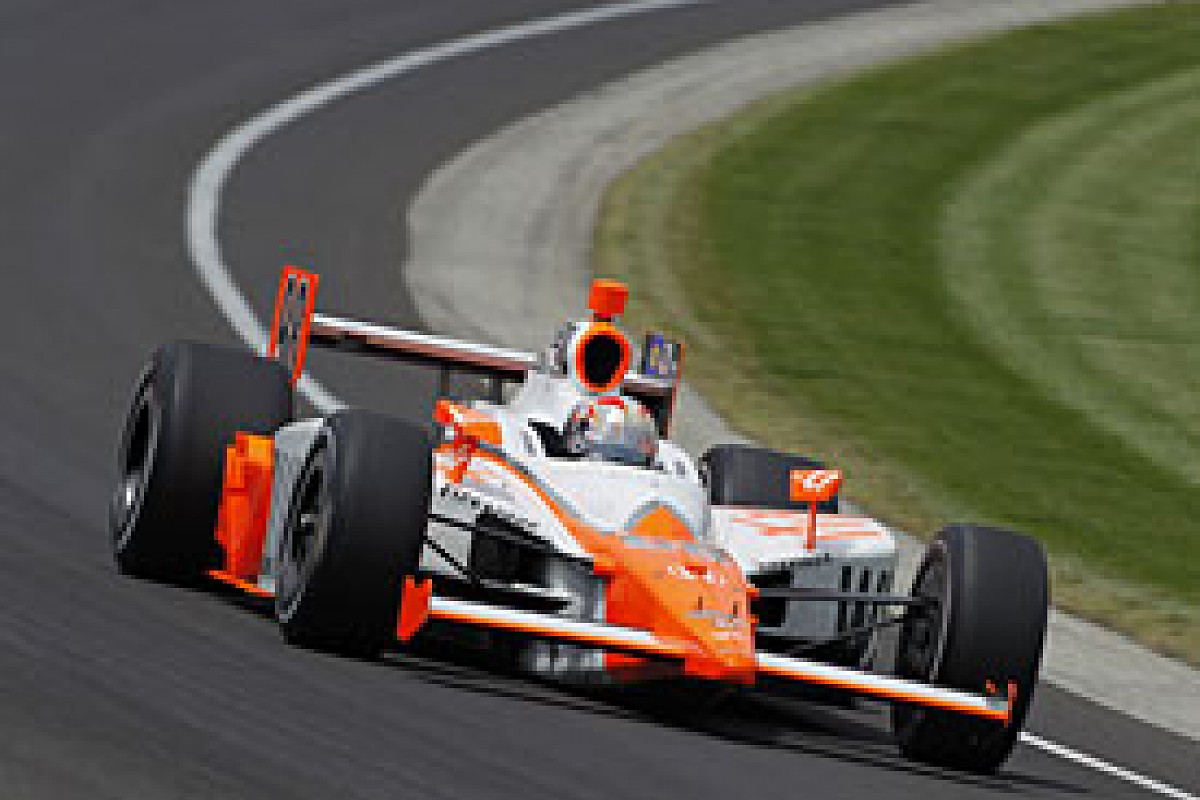 Wheldon won the Indy 500 with Bryan Herta Autosport - the team tasked with developing the new car © LAT
"There are plenty of tests lined up, so we don't need to break any lap records yet. The feeling with the car is that it's going to be very fast, so we're really not under any pressure to rush."
That may be true at the moment, but the series has high hopes for the car's performance.
Simulations are indicating that it should be up to 15mph faster on road courses, while IndyCar CEO Randy Bernard has said that he wants the car to be capable of breaking lap records - especially at Indianapolis.
"Our goal is competition, entertainment and value for the fans, and fans love to see track records," Bernard says.
"They want to see something that has never been done before. We're about relevance, innovation and speed - three of our biggest attributes.
"And if we can't provide that, are we really what IndyCar was always about? It's very important for us to go back to that."
But all of that is irrelevant if the basic product is no good. Wheldon admits Dallara has a big job ahead in trying to keep everyone happy, but believes the fundamentals are there to see IndyCar make a happy transition into a new era.
"Dallara is in a tricky position, because it's hard to please everybody and there's always going to be someone who complains," Wheldon says.
"Anything that has come up in the past, they've addressed. And I think that's their intention.
"It's the same for me. I take this job personally. It's my responsibility, and the responsibility of everybody involved, to make sure that when the new cars are delivered, everybody says, 'That is a vast improvement'.
"If there's something those teams don't like, it's our job to have addressed those problems and at least tried to have fixed them before anything goes into production so everything works well.
"It's very important that everybody involved continues the momentum that the series has right now."