Nicky Catsburg will race the new mid-engined #3 Corvette C8.R in the IMSA SportsCar Championship in 2020 after joining the manufacturer for the series' three endurance races.
Catsburg, who remains a BMW factory driver, will support the #3 car's full-season line-up of Antonio Garcia and Jordan Taylor at the Daytona 24 Hours, Sebring 12 Hours and Petit Le Mans at Road Atlanta.
His arrival brings Mike Rockenfeller's four-year spell with the team to an end, and is Corvette's second change of personnel - with Taylor replacing Jan Magnussen full-time in the #3 entry.
The #4 line-up of Oliver Gavin and Tommy Milner, supported by Marcel Fassler at the enduros, is unchanged for a fifth straight year.
"I am extremely happy to be joining Corvette Racing," said Catsburg.
"Corvette is an iconic brand which has been showing great results throughout the years. I have always looked up to the team while racing against them in some of the IMSA races I did.
"The driver line-ups have traditionally been extremely strong and consistent. To now be able to be a part of that makes me really proud."
Catsburg, a Spa 24 Hours winner with BMW, has two Le Mans 24 Hours starts to his name with the German marque from the 2018/19 World Endurance Championship superseason.
He drove a previous generation Corvette C7.R cars for then GTE Am squad Larbre Competition at the 2016 Le Mans test day, though did not race for the team that year, and also made three FIA GT1 starts in a C6.R in 2011.
Corvette has not announced its line-up for Le Mans, but the DTM's clashing Anderstorp round means Rockenfeller will not be available, indicating Catsburg and Fassler will be Corvette's additional drivers for the WEC blue riband round in June.
As well as retaining his role in BMW's factory roster, Catsburg - who was disqualified from the World Touring Car Cup season finale at Sepang last weekend before it had started - is in line to remain a Hyundai driver in WTCR in 2020.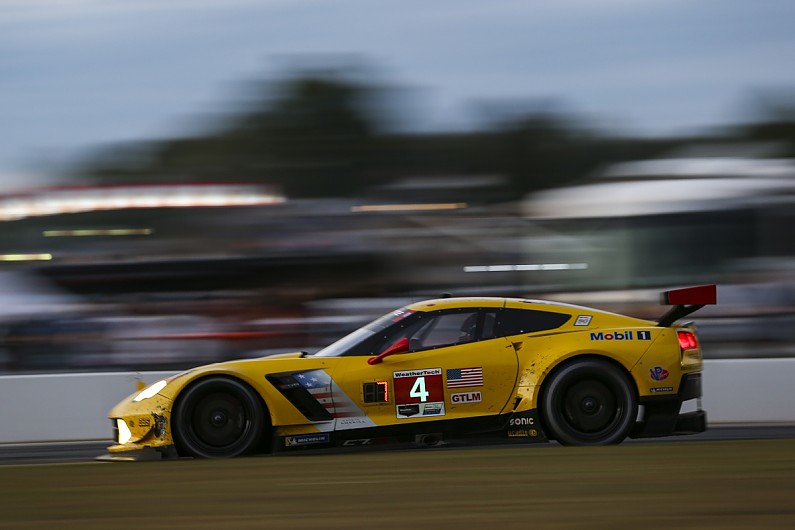 Three-time Le Mans 24 Hours winner Fassler, who won Daytona and Sebring with Gavin and Milner in 2016, said: "I am very happy to be back with Corvette Racing for another season.
"It's great to have such a good relationship and teamwork within this programme. It is one of the things that sets Corvette Racing apart from other teams.
"It's exciting to be with Corvette Racing every year, but this one will be extra enjoyable with the new C8.R."
Chevrolet's vice president of performance and motorsports Jim Campbell said Catsburg and Fassler would be "valuable members" of Corvette's team in 2020.
"These additions give Corvette Racing a strong lineup for the top endurance races in the IMSA GT Le Mans championship - Daytona, Sebring and Petit Le Mans," he said.
"The credentials of Nicky Catsburg and Marcel Fassler speak for themselves."