The IMSA SportsCar Championship has named former Mazda North America motorsport boss John Doonan as its new president.
The American has been appointed by the US sanctioning body to succeed Scott Atherton, who announced his decision to step down from the role last month.
The architect of Mazda's Daytona Prototype international programme described the job as "a once-in-a-lifetime and dream opportunity after attending IMSA races since I was young boy".
"I am very humbled and truly honoured to have the opportunity to join the IMSA team and I'm really looking forward to making a positive impact for our sport, our partners and our industry," he said.
IMSA chief executive officer Ed Bennett, alongside whom Doonan will work, added: "John is a fantastic choice to become our next president, to build upon the momentum of our just-completed 50th anniversary season and take our sport to the next level.
"He is respected and well-known in our paddock, and brings a strong passion for motorsport that will greatly benefit everyone involved."
Doonan is joining IMSA after 16 years of service with Mazda's North American arm. He moved into its motorsport department in 2005 and became motorsport director in '11.
Doonan took the company into the IMSA prototype ranks in 2014 with turbodiesel-powered LMP2 Lolas before switching to a conventional petrol engine in '16 in anticipation of the DPi programme.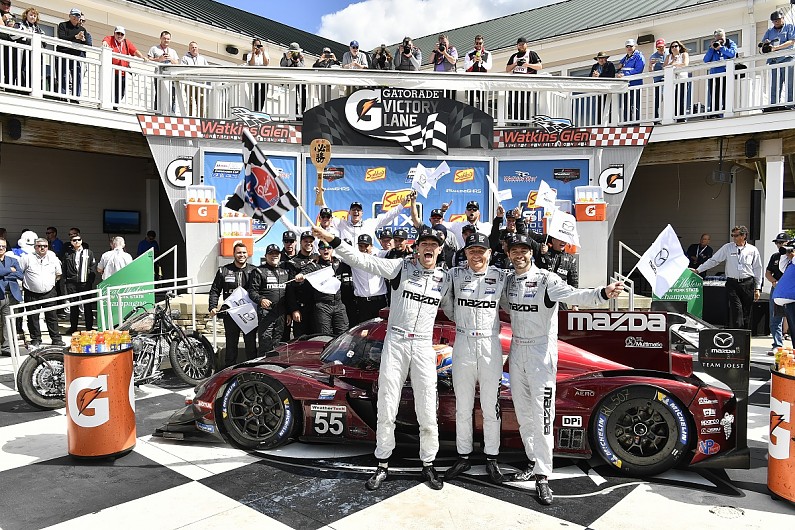 Mazda's RT24-P DPi finally broke into the IMSA winner's circle this season, notching up a trio of victories with the factory team jointly run by Multimatic and Joest Racing.
He has also overseen Mazda's Road to Indy and Road to 24 driver development schemes.
Atherton, who was formerly boss of the American Le Mans Series, is remaining on the IMSA board.
He will also retain responsibility for its relations with the Automobile Club de l'Ouest, the organiser of the Le Mans 24 Hours and promoter of the World Endurance Championship.