Ex-Formula 1 and Champ Car driver Christian Fittipaldi will retire from racing after next year's Daytona 24 Hours.
The 47-year-old Brazilian, who made 40 grands prix starts and won two Champ Car races, will hang up his helmet following his participation in next year's IMSA SportsCar championship opener with long-term employer Action Express Racing.
The decision follows a downscaling of his driving activities and a move into a sporting role with Action Express for this season.
Fittipaldi revealed that a "package" of reasons was behind his decision to stop driving.
"My relationship with my family, my daughter, my age, so it's the package — it's not one thing," he said.
"It's not that I went out there, I had a huge accident and said, 'Woah, now I'm afraid of doing this. I can't do this anymore.'
"It wasn't that. It was the package, and I think the timing is correct."
The son of ex-F1 driver Wilson Fittipaldi and nephew of two-time world champion Emerson said that his third victory at Daytona this January had been the catalyst for his decision.
"I think one of the last items of it - and it was a huge weight that came off my back - was Daytona this year," he explained.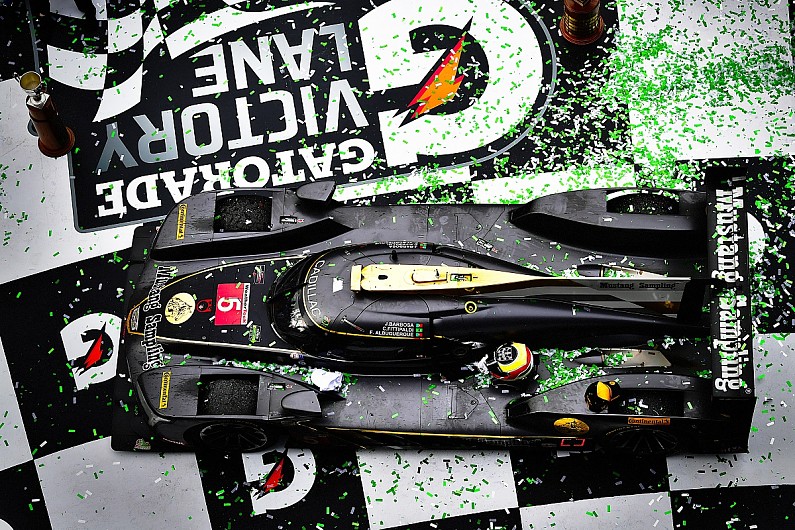 That followed the controversial 2017 edition of the US endurance race in which Fittipaldi's Action Express Cadillac DPi-V.R lost victory after a late-race collision.
Fittipaldi was initially only due to contest the four long-distance IMSA races in the lead Action Express Cadillac in 2018, but he also raced in last month's round at the Canadian Tire Motorsport Park (nee Mosport) as a stand-in for the injured Joao Barbosa.
After first racing with Action Express at Daytona in 2011, he joined its full-season assault for the Grand American Sportscar Series in '13.
He won the IMSA title in 2014 and '15, following Grand-Am's takeover of the American Le Mans Series, together with long-time team-mate Barbosa.
Fittipaldi came to Europe after winning the Brazilian Formula 3 title in 1989.
He contested the British F3 series with West Surrey Racing in 1990 and followed that up with the European Formula 3000 title driving for Pacific in '91.
Fittipaldi became the third member of his family to race in F1 after joining Minardi for 1992 and went on to notch up five top-six points-paying positions over three seasons with the Italian team and then Footwork.
He raced for eight seasons in Champ Car, first with Walker Racing and then Newman/Haas, winning races at Road America in 1999 and Fontana in 2000.
Fittipaldi also won the 1993 Spa 24 Hours at the wheel of a Porsche 911 Carrera RSR, as well as briefly racing in the A1 GP and the NASCAR Cup series.