I don't like taking sides before an event. I just want to see a great race and have plenty to write about at the end of it. But I really want an LMP2 car to win the Daytona 24 Hours this weekend.
That's not because I favour any of the teams running P2 machinery, nor any of their drivers, rather because I believe it would be good for sportscar racing.
The Tudor United SportsCar Championship is heading towards the adoption of a new and as-yet-undetermined set of LMP2 regulations for 2017. A victory for a P2 car over the Daytona Prototypes would surely help fix the USC and its sanctioning body, IMSA, on that course.
My theory is that a P2 victory in the USC's blue-riband event would pave the way for more of the European-style prototypes to enter the series, perhaps not this year, but next season, definitely.
US sportscar stalwart Scott Pruett reckons this is the last year for serious teams running DPs (it's no secret that his Chip Ganassi Racing squad evaluated making the switch for 2015), and more P2s on the grid would effectively leave IMSA no choice but to go that route in '17.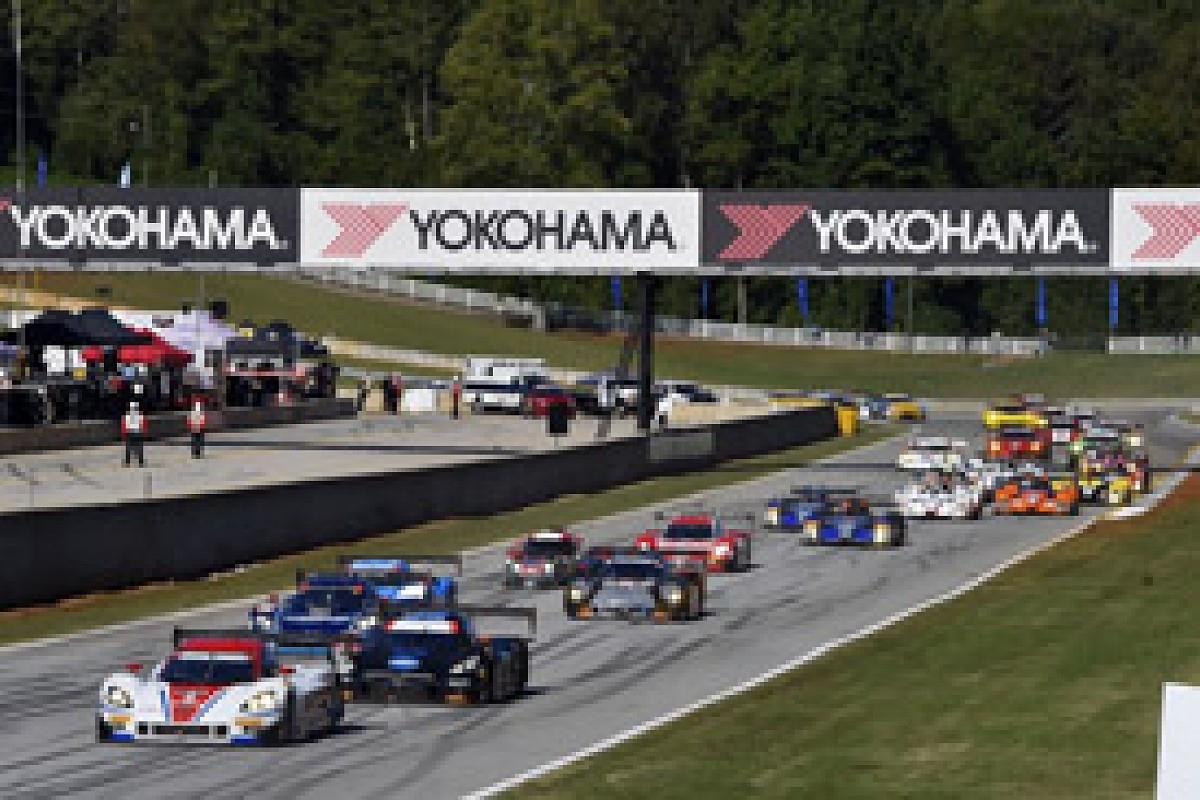 DPs led the way in the USC's first year © LAT
The 2017 P2 rules won't be the same as the existing ones, because the rulemakers in Europe, the Automobile Club de l'Ouest at Le Mans and the FIA, have made a firm commitment to carry over the same chassis-safety rules introduced in LMP1 for 2014 into the junior-prototype category. But they made it clear that teams investing in new coupes right now will be able to run them into the new era of LMP2 whether or not they conform to those chassis rules.
Should IMSA go all-P2 for its Prototype class in '17, it would make LMP2 a truly global category, which it sort of isn't right now given that DPs are still dominant - numerically and otherwise - in North America.
That would be good news for the constructors struggling to make money in the cost-capped P2 formula and good news for teams who would be able to run their cars all over the world. I like the idea of P2 squads from Europe taking in the Daytona and Sebring enduros before their own seasons start, as well as more US teams heading over to the Le Mans 24 Hours.
It's also good news for you and me, the fans. I have struggled for years to explain to mildly-interested friends that the prototypes that win at Daytona aren't the same as the ones they'll see through a boozy haze should they pitch up at Le Mans. Sportscar racing needs to become more understandable, and this would be a small step in the right direction.
Despite the rhetoric from both sides of the Pond, there's still a way to go before we get a set of regulations that meets the needs of North America and the rest of the world. LMP2 is a category for privateers from which manufacturers are specifically barred in the World Endurance Championship and the Le Mans Series in Asia and Europe. The future P2 in North America would be the top division of sportscar racing in which the involvement of car makers is not just encouraged but a necessity.
The two sides stress that they are very aware of this dichotomy. In fact, USC boss Scott Atherton says it was the starting point of the talks and has "been part of the discussions from day one and all involved are committed to coming up with a solution that works for everyone".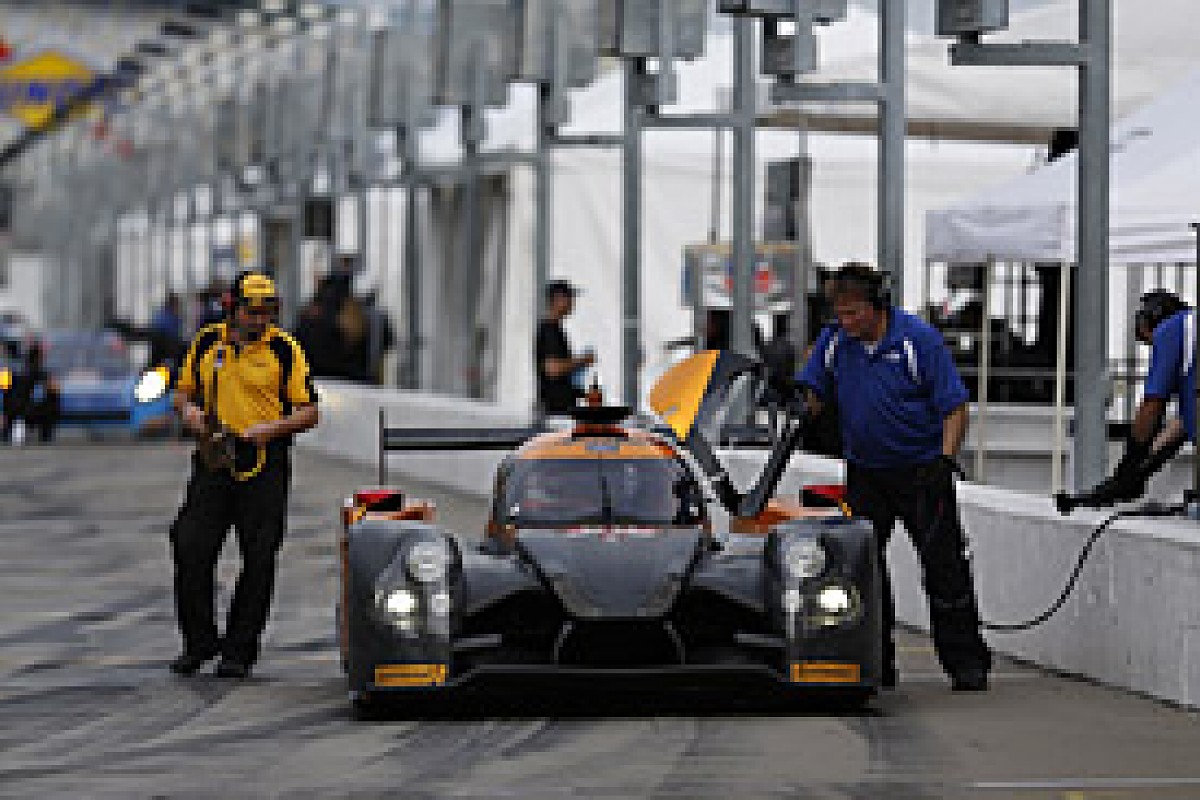 The Shank team has switched from DP to LMP2 machinery for 2015 © LAT
He insists that it is essential that the cars will have to have a "direct link with manufacturer involvement, not only in name but also in styling". Achieving that with a carbon-chassis car is clearly going to be much more difficult than with a semi-monocoque, aluminium-chassis DP.
There are other hurdles to be crossed, some of them hopefully next Tuesday when the ACO, the FIA, IMSA and the constructors meet in Daytona Beach for the second round of talks on the new regs. IMSA has suggested the used of more spec parts, which remains a key tenet of the DP rulebook. Outgoing IMSA rules boss Scot Elkins, who is stepping down from his role after the race this weekend, has even suggested a spec monocoque, like in the DTM, or at least a spec design thereof.
The Europeans are not so much in favour.
"The DTM has given people ideas," says ACO sporting manager Vincent Beaumesnil. "From our side we are not convinced that more spec parts or even a spec chassis would result in a significant cost reduction and the constructors are not enthusiastic about it."
There are other considerations, too. Mandating P2s in 2017 would mean major capital expenditure for the US teams. Wayne Taylor, whose eponymous squad topped the times in the pre-event Roar test earlier this month, points out that he has already made a significant investment in his machinery in three out of the past four years: the new Corvette bodywork came on stream in Grand-Am in 2012, there was the major upgrade of the DPs last year to make them significantly faster and, for 2015, a revised 'Vette aero shape.
He estimates his outlay to upgrade his Dallara and buy the required spares last year was $800,000 and asks how long can he keep on doing it. Good point.
The size of the Prototype grid - 16 cars for Daytona and only nine expected to do most or all of the races - has something to do with the problem that Taylor's operation has faced. Budgets have risen steeply from Grand-Am times because the cars are going faster and also because they are doing more hours of racing. Don't forget that the four North American Endurance Cup long-distance events alone add up to a massive 52 hours of racing.
Peter Baron, once a Grand-Am regular but only an entrant in the NAEC enduros at Daytona, Sebring, Watkins Glen and Road Atlanta these days, points out that Grand-Am was launched back in 2003 with the buzz phrase "prototype racing for GT money".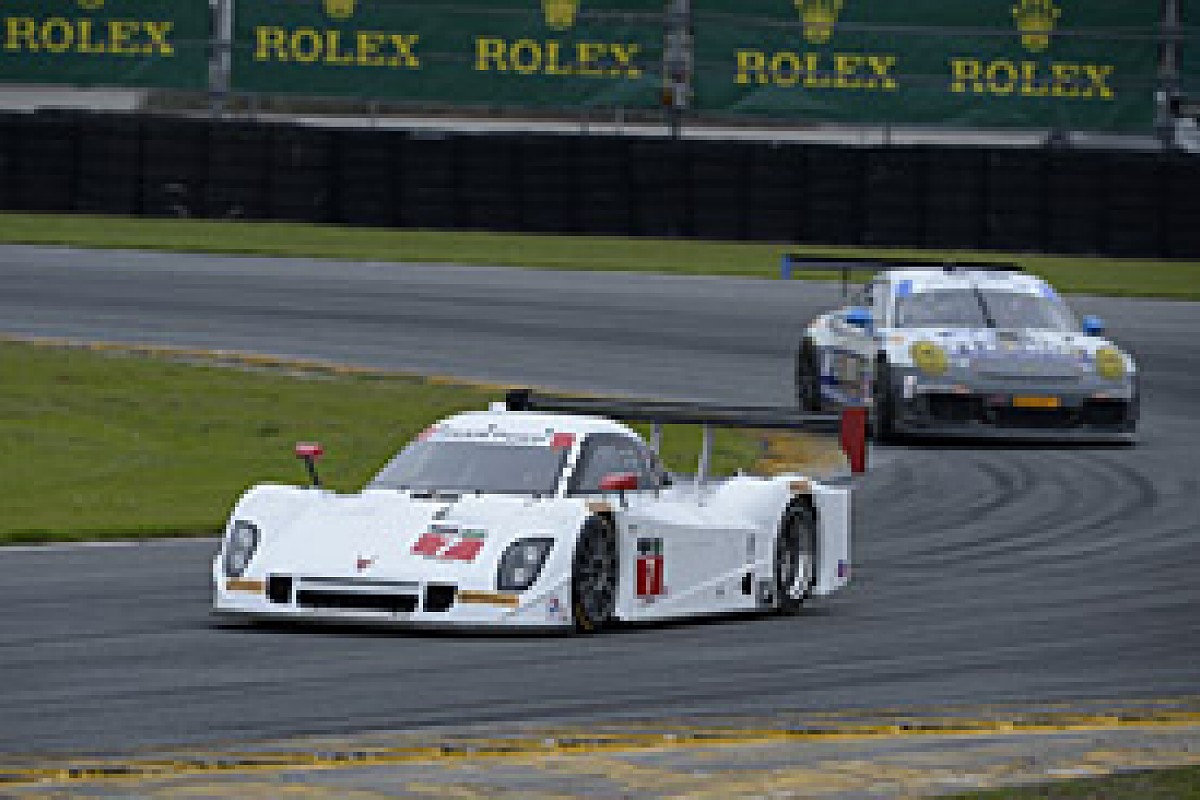 Starworks has trimmed its programme © LAT
"The first DP budgets back in '03 or '04 were a million dollars or a bit more," the Starworks Motorsports boss explains. "Now, it's up between $3.5 and $4 million, and the value of the sponsorship dollar hasn't really risen. Uncertainty over the rules and the balance of performance has been a factor in the car count, but the costs have kinda got crazy."
Taylor points out that he is the only true independent among the USC regulars who funds his operation through sponsorship rather than a rich sugar daddy, whether that be a wealthy amateur (such as Michael Shank Racing's John Pew), the France family (which funds two of the DP teams on the grid) or DeltaWing boss Don Panoz (who just likes to be different). There is Chip Ganassi Racing, of course, but Taylor suggests it would be wrong to draw a comparison between his one-series, one-car team and a multi-faceted organisation running cars across the three major North American racing series.
Before that all-important meeting in some plush suite in NASCAR towers next Tuesday, there is, of course, the little matter of a motor race. I want a P2 to win, but I'm not sure it is going to happen. Keep your money in your pocket on that one.
I'm not sure about the suggestion that the P2 cars are quicker. That's what Pruett thinks, and by a second a lap. IMSA obviously doesn't agree, because it hasn't made any changes in its final Adjustment of Performance (that's what the Yanks call what we'd term the Balance of Performance), bar giving the Judd/BMW-powered Ligier run by Krohn Racing a weight break of 40kg.
A DP remains the more 'raceable' machine. Even if it is no longer faster in ultimate top speed on the banking, it gets up there quicker. The advantage in terms of low-down grunt of the DPs will give them the upper hand in traffic and when the green flag waves after a safety car. And they are the keys to a competitive performance around the Daytona International Speedway.
My desire to see a P2 car win this weekend is part of bigger dream on my part, and you might suggest it's nothing more than a pipe dream. Don't forget that Daytona's big sportscar fixture was conceived as a round of the old world sportscar championship and was on the schedule even before it became a 24-hour race and was absent from the calendar on only two occasions between 1964 and '81. If the WEC ever shifts to the suggested winter schedule, why not kick off the new year in Florida?
LMP1 cars on the Daytona banking, now that would be a sight. Just as importantly, it would give the WEC another marquee event, something it desperately needs.
I'm not sure the winter championship is ever going to happen and I wouldn't put money on there ever being a second 24-hour race on the WEC calendar. But, then, I have been wrong before - I suggested a few years back that I'd never see European-style prototypes back at Daytona.
AUTOSPORT DAYTONA 24 HOURS COVERAGE

Comprehensive event preview in this week's AUTOSPORT magazine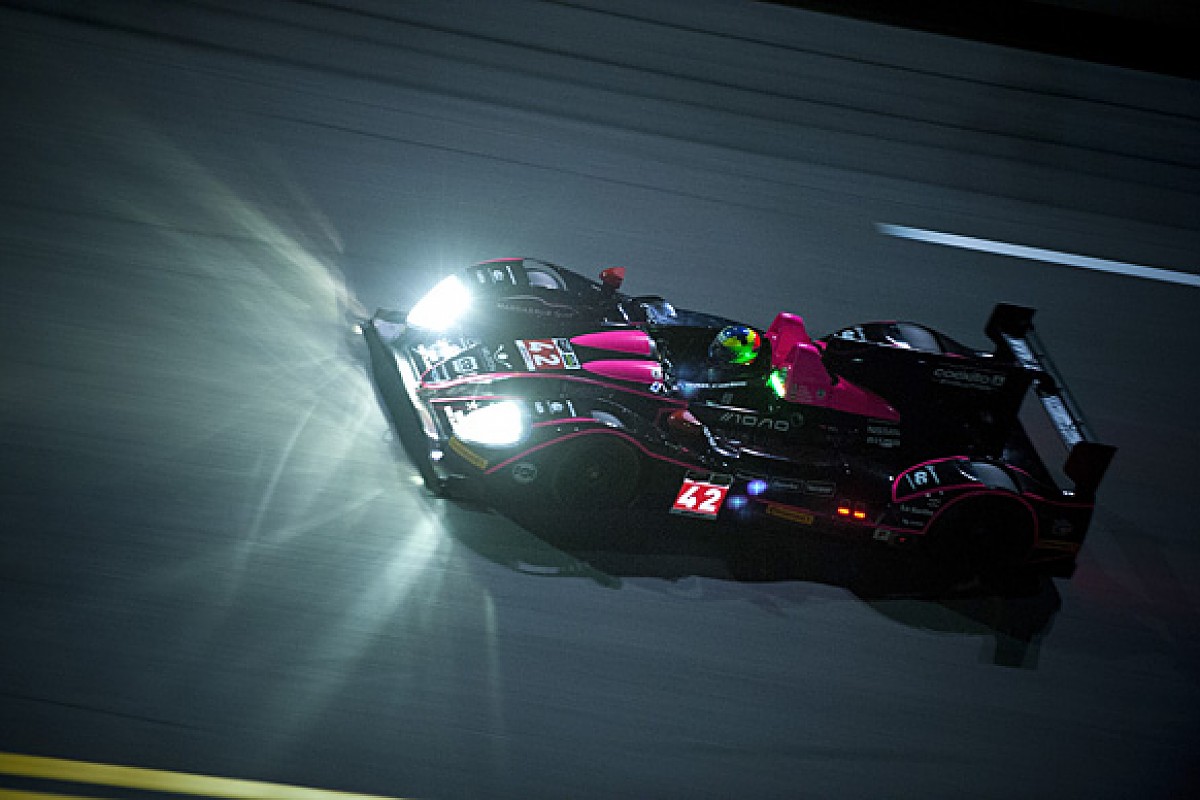 Regular race updates on AUTOSPORT.com plus full practice and qualifying coverage