In association with
Sir Stirling Moss, and his close links with the Goodwood circuit, will be remembered during the Goodwood SpeedWeek by renaming the Kinrara Trophy as the Stirling Moss Revival Trophy.
The race for pre '63 GT cars is an established part of the Goodwood Revival and will now be a headline element of the one-off Goodwood SpeedWeek, which encapsulates elements from both the Revival and Festival of Speed after both events were cancelled due to the coronavirus pandemic.
The special race celebrating Moss will run on the afternoon of Saturday 17 October.
The Kinrara race has been a highlight of the Revival since its introduction in 2016, usually running as the sun sets on the Friday evening.

Leading cars include the Aston Martin DB4 GT and the Ferrari 250 SWB, both of which Sir Stirling raced successfully at Goodwood during the circuit's heyday.
PLUS: Sir Stirling Moss' 10 greatest drives
"Stirling and I always received such a warm welcome at Goodwood from the family and the fans," Lady Susie Moss said.

"He would have been touched to be remembered with a race in his name - in fact, he'd probably be raring to have a go at it himself."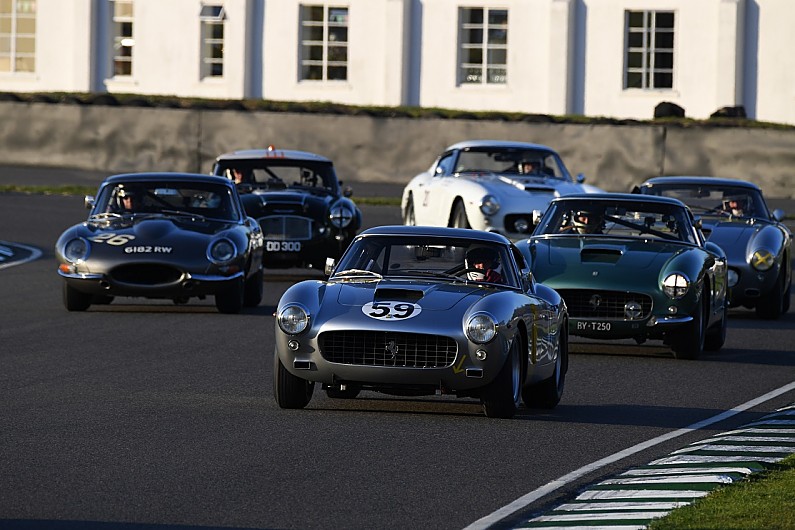 The first Stirling Moss Revival Trophy will be preceded by an on-track celebration of Moss' career.

The Duke of Richmond will be joined by Lady Susie in the famous Rob Walker Racing Ferrari 250 GT SWB that Moss drove to victory in the 1960 Tourist Trophy.
"Stirling Moss was known as 'Mr Goodwood'," said the Duke of Richmond.

"More than anything, though, he was our friend and played a huge part in our history.

"We miss him terribly and felt there could be no better way of recognising this than by naming a race in his honour."

The Goodwood SpeedWeek event will be closed to spectators but will be streamed online via Goodwood's website and social media channels.

It has been described as Goodwood's "fastest ever" event as more modern cars are set to compete on the Sussex circuit for the first time.

More details about the cars due to attend and the other races on the bill will be announced soon.