In association with
Autosport magazine's reigning Club Racing Driver of the Year Cameron Jackson will fight a host of Lolas and McLarens at the Goodwood Members' Meeting later this month in a Crossle.
Jackson stormed to the Historic Formula Ford 1600 title - one of the most prestigious and sought after titles in UK club racing - last year in a Lola T200.
He will defend his crown in a rare Winkelmann chassis this season.
However, the Lincoln-based racer is eager to extend his historic racing credentials and has arranged to race a rare Crossle C5S in the Gurney Cup race at Goodwood on April 6/7.
The car has been entrusted to HiTech Motorsport ahead of the Goodwood event, and Jackson has now had his first run in the 1964 car.
"I offered to test the car and find a level with it and get some better lap times," said Jackson.
"It is very short and has narrow tyres, so it's quite exciting to drive.
"It's a tiny car with a huge engine and a lot to get used to.
"I've never driven anything with this sort of horsepower before and never raced anything other than a single-seater.
"I have to undo a lot of what I normally do in the Formula Ford!"
The Oldsmobile V8-powered car is owned by US-based surgeon John Monson, who has raced it at Goodwood before.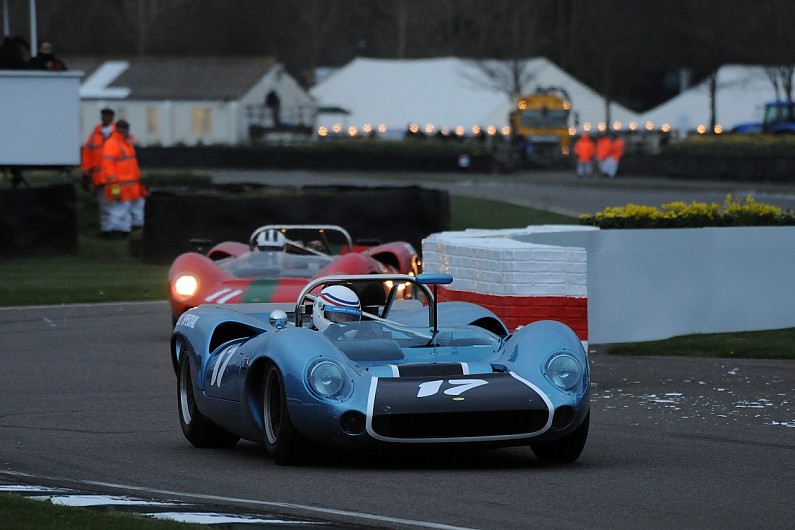 Jackson now hopes to get the car further up the grid against the pack of Lola T70s (pictured above) and McLaren M1s with test and development work.
It is probably one of only three V8-engined versions of the sports-racer from the Northern Ireland manufacturer.
After testing at Donington Park recently, Jackson confirmed that the car has potential.
"There's no reason why it can't run in the top four or six.
"I do think it has got a lot of potential and it should be really exciting.
"This is a one-off for now but we'll see what happens after that."
Jackson also tested the Winkelmann Formula Ford at Donington, and is confident of championship success.