In association with
Bentley's centenary and 60 years of the Mini will be the central theme of the 2019 Chateau Impney hillclimb, with 210 cars set to be accepted for the event.
A capacity entry of 200 pre-1966 cars will have dedicated classes held for the Bentleys and Minis on the hillclimb course set within the grounds of the Chateau Impney Hotel.
A class of at least 15 competition Minis will honour the story of the locally-built car, while a static display of 25 cars will include famous rally cars from the British Motor Museum at Gaydon and a pair of Broadspeed race cars.
Up to 20,000 visitors are due to attend over the weekend of July 13-14 despite a date clash with the British Grand Prix.
Event manager Charlie Martin, a competitor in vintage and historic cars, says that the response to both special classes has been excellent.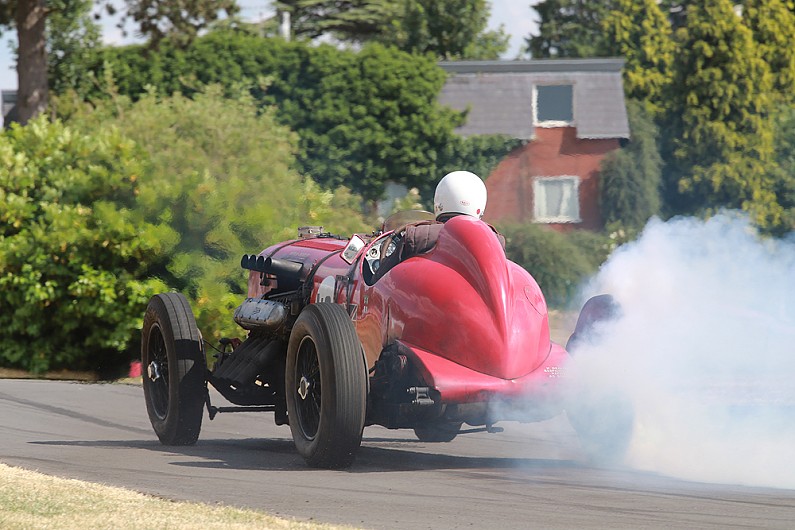 He pointed to Tim Llewellyn's famous Bentley as evidence of the interest.
Martin said: "We've got Tim Llewellyn coming with his 1926 Bentley 3/8 Special, which doesn't often do hillclimbs, and we've also got the Barnato-Hassan Bentley Special from 1933."
Llewellyn and his son Oliver now race the Bentley 3/8 Special, which has been in the Llewellyn family since the late 1950s.
In 1968 it was fitted with an eight-litre engine and has continued with it for over 50 years, although it has seen little action due to a tyre shortage in the last five years.
The Bentley came back to racing to win the Bolster Cup at the Goodwood Members' Meeting last March.
There will also be a group of rally cars from the period of 1982 to 2004 under th Ralli22 banner and a special feature will be ex-works Ford Escorts.