The factory Aston Martin Racing squad will not contest this year's Nurburgring 24 Hours in June with its new Vantage GT3.
AMR has opted against trying to improve on last year's fourth-place finish with the previous V12 Vantage racer in order to concentrate on its worldwide customer programmes with the new-generation GT3 and GT4 racers.
Aston Martin Racing technical director Dan Sayers told Autosport: "We've got so much on our plate supporting our customers running the new cars and we don't want to divert resources away from that.
"Doing the Nurburgring is a huge undertaking and logistically consuming.
"We do intend to go back, hopefully next year, and when we do, we will make a much more focussed effort with multiple cars."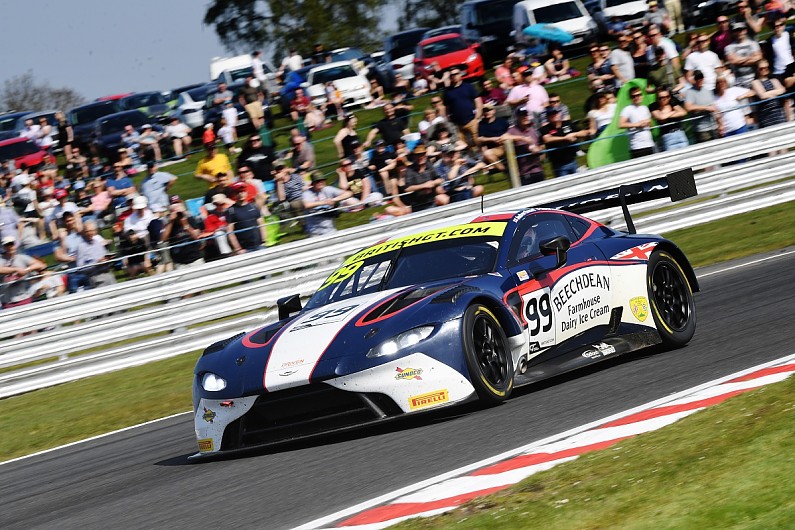 AMR has been a regular at the Nurburgring 24 Hours with the V12 Vantage since 2013, taking part in the race every year since with the exception of 2017.
The Prodrive-run operation claimed fifth overall in 2014 and 10th in 2015 before last year's fourth place for Maxime Martin, Nicki Thiim, Marco Sorensen and Darren Turner.
AMR would have had to have taken part in two four-hour events in the VLN long-distance championship on the Nordschleife and the six-hour qualifying race on May 19 to be allowed to take part in the 24 Hours on June 22/23.
Aston will again be represented in the race with a pair of Vantage GT4's run by the AMR Performance Centre for a roster of drivers including factory drivers Turner, Ross Gunn and Jamie Chadwick.
Bentley will be absent from the Nurburgring enduro.
The marque missed last year's event while it focussed on development of its second-generation Continental GT3, but stressed that the event remained on its hit list.
Bentley Motorsport boss Brian Gush said: "If we do it, we'd really have to set up a programme to do the full VLN.
"It is such a specific race, which needs its own specific development because of its different tyre rules and the aero changes, so you can't just pitch up at the 24 Hours."