Aston Martin has selected 23 drivers to take part in its revived academy scheme offering a factory contract to the winner at the end of the season.
The 23 who will take part in the Aston Martin Racing Driver Academy were selected from applicants aged between 17 and 25 who are due to compete in the British manufacturer's GT3 or GT4 machinery in a recognised series during 2019.
They are bidding to follow in the footsteps of Ross Gunn, who won the previous iteration of the scheme, known as the Aston Martin Evolution Academy, in 2015.
He was awarded a factory contract for 2016 and is now reserve driver for the AMR GTE Pro class World Endurance Championship squad.
The group includes British Touring Car Championship convert Josh Price, 2015 Renault Clio Cup UK runner-up Ash Hand, Formula Ford 1600 frontrunner Matthew Cowley and Jack Butel, who has been a race winner in LMP3 machinery in the UK and Europe.
All of the candidates bar one will drive the Aston Martin Vantage GT4 and, also with one exception, will be racing in either the British GT Championship or the GT4 European Series.
AMR boss John Gaw said that the high number selected for the scheme - up from the 10 who took part in the Evolution Academy — reflected an expansion in the pool of Aston customer teams.
"It is exciting to see the growth of GT4 and the number of teams running our cars," he told Autosport.
"It would have been difficult to split eight or 10 drivers out without seeing what they can do on the track."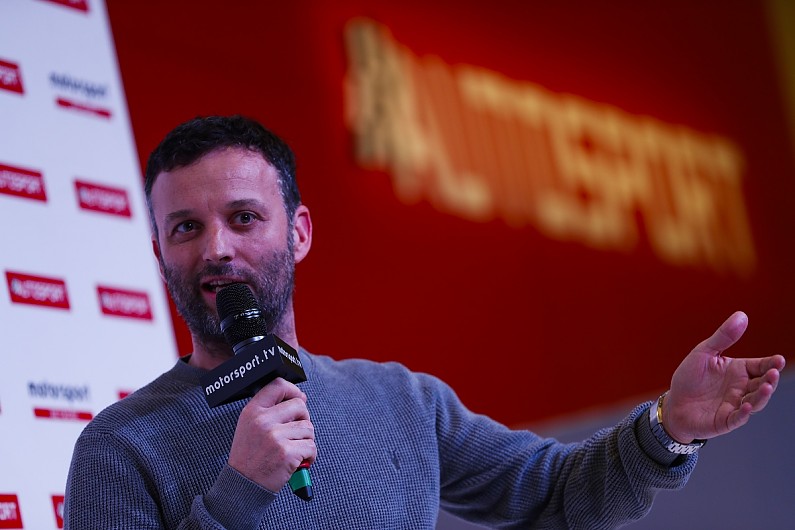 The applicants for the academy were assessed by a judging panel, including AMR factory drivers Darren Turner and Maxime Martin, and put through a series of tests on the simulator and in the gym.
Each member of the academy will be mentored by an AMR driver through the season and then judged on the basis of their on-track performance and other off-track criteria.
The winner will become an AMR junior driver.
AMR has created two more factory juniors with the signing of TF Sport WEC racer Charlie Eastwood and former McLaren driver Andrew Watson, who will contest the Blancpain GT Series Endurance Cup this year with the Garage 59 team.
Gaw explained that AMR wanted to expand its "driving resource because the full-factory guys are pretty flat-out".
Aston Martin Racing Driver Academy Candidates
Patrick Kibble: TF Sport, British GT, Vantage GT4
Tom Canning: TF Sport, British GT, Vantage GT4
Ash Hand: TF Sport, British GT, Vantage GT4
Josh Price: TF Sport, British GT, Vantage GT4
Clement Seyler: StreetArt, GT4 European, Vantage GT4
Julien Darras: StreetArt, GT4 European, Vantage GT4
Jamie Vandenbalck: StreetArt, GT4 European, Vantage GT4
Matthew Cowley: Academy Motorsport, GT4 European, Vantage GT4
Alex Toth-Jones: Academy Motorsport, British GT, Vantage GT4
Micah Stanley: Academy Motorsport, British GT, Vantage GT4
Ben Hurst: Academy Motorsport, British GT, Vantage GT4
Tom Wood: Academy Motorsport, GT4 European, Vantage GT4
Connor O'Brien: Optimum, British GT, Vantage GT4
Jack Butel: Optimum, British GT, Vantage GT4
Patrik Matthiesen: Optimum, British GT, Vantage GT4
Ollie Wilkinson: Optimum, British GT/GT Open, Vantage GT3
Matthew George: Generation AMR, GT4 European, Vantage GT4
Akhil Rabindra: PROsport, GT4 European, Vantage GT4
Jeremie Lesoudier: PROsport, GT4 European, Vantage GT4
Florian Thoma: PROsport, GT4 European, Vantage GT4
David Griessner: PROsport, GT4 European, Vantage GT4
Jeremy Sarhy: PROsport, GT4 European, Vantage GT4
Yves Volte: BSEM, China GT, Vantage GT4