German motorsport's governing body has lifted the ban on GT3 cars on the Nurburgring Nordschleife that was introduced following last month's fatal crash, but imposed performance restrictions and speed limits.
A spectator was killed when Jann Mardenborough's Nissan flipped over the debris fence during the VLN season-opener.
The DMSB national federation then announced a ban on the most powerful cars used in the series, including GT3 machinery, experimental cars and Porsche Cup cars.
On Tuesday, the DMSB organised a round table in Frankfurt with professional and amateur drivers, representatives of the various manufacturers and race organisers as well as the federation's own safety and technical experts to implement changes.
Cars from the top classes will be slowed down by a five per cent reduction in engine power with immediate effect.
In order to prevent cars from getting airborne, the speed at critical locations Flugplatz, Schwedenkreuz and Antoniusbuche will be reduced via a speed limit of 200 km/h (124mph) a few hundred metres before those areas and 250km/h (155mph) on the Dottinger Hohe straight.
Speed limits will be enforced by GPS with heavy fines in place for infringements, as it already the case for yellow flags. Once cars have passed the speed limit zone, acceleration will be allowed again.
At Flugplatz, Schwedenkreuz, Metzgesfeld and Pflanzgarten, access to certain spectator zones will be limited until reconstruction work has been completed to allow full access again.
DMSB chairman Hans-Joachim Stuck said: "With these measures that were accepted, the events planned on the Nordschleife for the upcoming weeks can be held.
"At the same time, DMSB will closely watch the racing activities and, with a commission of experts, search for appropriate measures to ensure safe and fair motorsport action on the Nordschleife in years to come."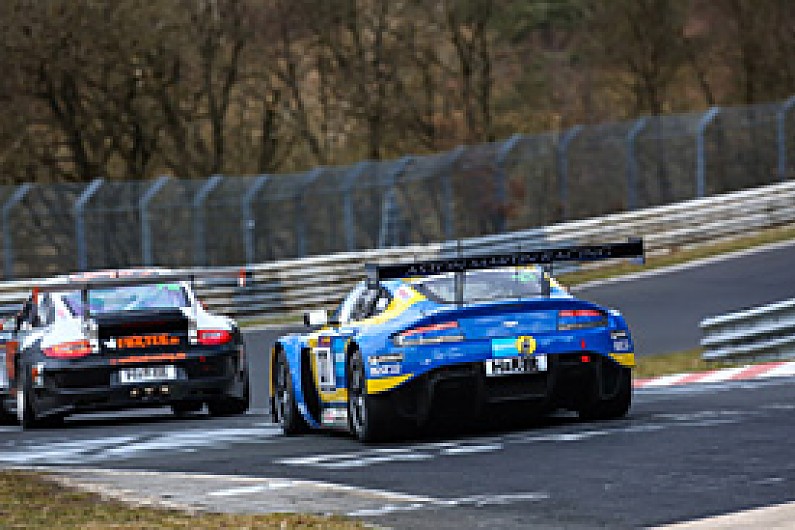 The changes mean the temporary ban on classes SP7, SP8, SP8T, SP9, SP-Pro, SP-X, Cup-2, the H4 GT classes, E1-XP1, E1-XP2 and E1-XP Hybrid on the Nordschleife in DMSB-approved events has been lifted.
Stuck added that the measures announced on Tuesday are interim changes pending longer-term solutions.
"All the participants agreed that everything had to be done to avoid accidents in which spectators could be harmed," he said.
"Now we have decided to implement measures to allow these cars to race again, albeit with certain restrictions.
"At the same time, the DMSB will install an expert commission to search for mid-term solutions that can be implemented after the season.
"These could include comprehensive changes in the regulations as well as possible construction work on the track."