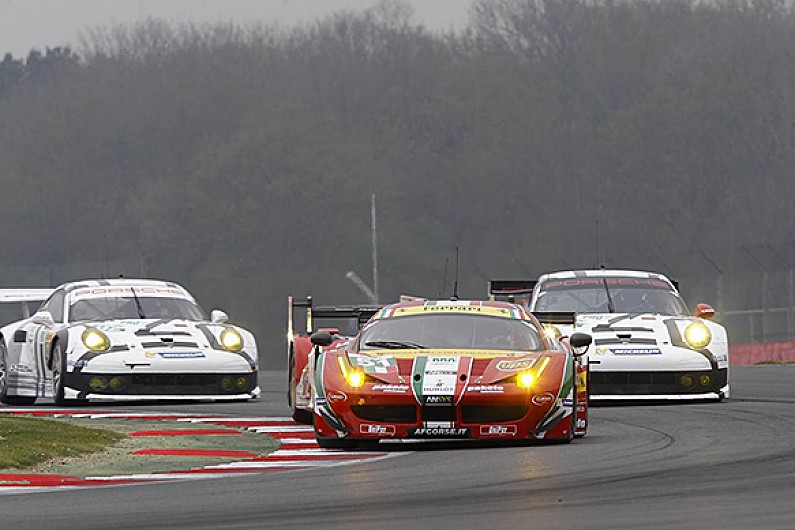 Plans to create closely-aligned categories to replace GTE and GT3 have been abandoned.
The so-called convergence talks aimed at replacing GT3 with a class called GT, which would then have formed the basis of the higher division known as GT+ to supersede GTE, came to an end last week when the manufacturers failed to reach a consensus at a meeting of the FIA's GT Commission.
It is understood that the car makers were unable to agree on the means by which performance would be regulated in the higher of the two divisions.
The majority of manufacturers currently involved in GTE wanted to retain sonic engine air-restrictors, whereas the GT3 marques favoured a system by which an accelerometer would be fitted to each car to measure its performance together with the use of engines nearer production specification.
No comment has been forthcoming from either the FIA or the Automobile Club de l'Ouest, which instigated the convergence talks in October 2012 in an attempt to rationalise GT racing.
The end of the convergence talks has been welcomed by the architect of GT3, Stephane Ratel, who was against the moves from the outset.
"This is sensible for GT3 and also, I believe, sensible for GTE," he told AUTOSPORT.
"Where is the problem for GTE? It has Porsche, Ferrari, Aston Martin, Chevrolet, Viper [with Chrysler's SRT brand] and BMW in North America."
"GT3 and GTE are two different concepts of racing, so why try to bring them together? Common sense has prevailed."
Aston Martin Racing boss John Gaw said that he was happy with the decision.
"We would rather spend money going racing rather than developing a new car," he said.
"This means we can do more racing and so can our customers, because they don't have to invest in new machinery."
An official statement from the ACO and the FIA is expected later this week.