It happened, and, boy, did it happen. The FIA GT1 World Championship was always dogged by the uncertainty that eventually brought it to a premature end, but it was good while it lasted.
I'll put my hand up and admit that I was a doubter - I didn't think it would ever get off the ground. But somehow Stephane Ratel managed to put a strong grid in place for its inaugural season and arguably an even better one for year two in 2011. And that quality is why I will always remember this short-lived series.
Just think of the names that graced the GT1 World grid, especially in its best two years in 2010-11: Krumm, Westbrook, Grosjean, Jani, Bernoldi, Salo, Sarrazin, Bertolini, Wendlinger, Brabham, Turner, Enge, Lopez, Vilander, Zonta.
I could go on, and I haven't even mentioned the stars the series helped produce, the likes of Frederic Makowiecki and Maxime Martin.
No wonder the racing was good, better I would argue than anything the DTM or the World Touring Car Championship were offering. And this was sportscar racing, remember, not touring cars.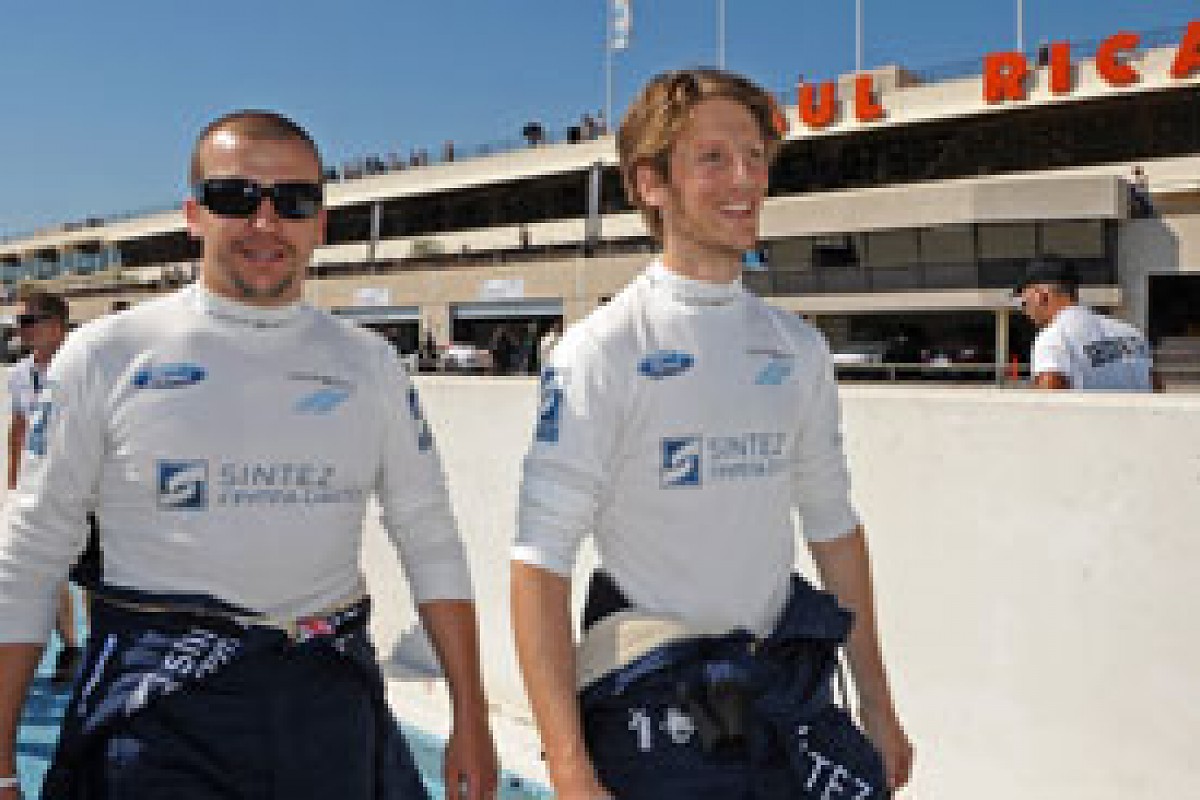 Olivier Panis and Romain Grosjean raced together at Paul Ricard © GT1
The three-round qualifying procedure and the one-hour sprint format of the races meant there wasn't much wriggle room for the teams. Either you had two top drivers, or you were nowhere.
GT1 World was an attempt to create something new: it was made-for-TV racing that turned its back on the traditions of world championship sportscar racing. The races weren't enduros - there wasn't even mid-race refuelling - and overt factory teams were banned. And Ratel made no apologies for it.
Yet the question remains whether there was room or even a need for such a series. Its demise after just three seasons suggests there wasn't, though there were mitigating circumstances.
Technical rules that Ratel didn't want were one, and the crippling costs that came with promoting an FIA world championship were another. And then there was the economic downturn.
Ratel isn't sure that the global recession played a major part in the troubles of GT1 World, but he admits that he never had the money to develop the TV coverage in the way he wanted.
Perhaps the biggest problem for his championship was that few people got see how good the racing was.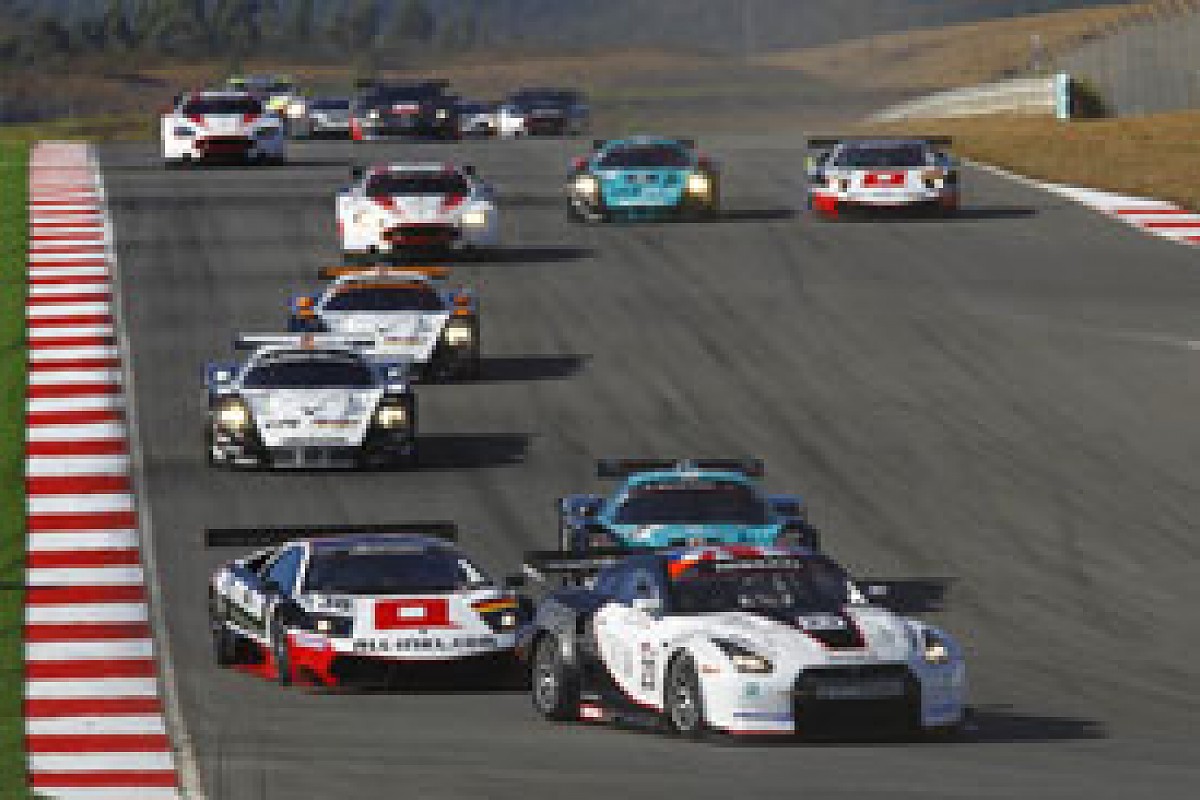 The racing was excellent in 2010 and 2011 © GT1
If you wanted to watch GT1 World races you had to seek them out and you probably ended up watching on a creaky internet feed. The casual viewer wasn't likely to get hooked in as he flicked through the channels on his remote on a Sunday afternoon.
That's going to change, Ratel says, with his new-for-2013 GT Sprint Series. Without the shackle of massive FIA costs, he will be investing in decent coverage for a series that will retain the one-hour sprints of GT1 World (though not its novel qualifying format).
His promise is one of proper coverage in at least two major markets next year.
The interest in the new championship, which will be aligned with the successful Blancpain Endurance Series under the FIA GT World Series banner, suggests there is a demand for what one boss described to me as "professional GT sprint racing". But how professional is it going to be?
The alignment with Blancpain will include taking on its class structure, which means it will incorporate pro-am and all-amateur crews alongside all-pro line-ups. That surely runs counter to the philosophy behind the creation of this exciting format for 2010.
GT1 World was a spectacle because it was fought out by top-line drivers all the way down the field. That's unlikely to be the case when the GT Sprint Series kicks off at Yas Marina in Abu Dhabi next February, so will a mix of talents be able to put on the same kind of show as in the past? The answer is almost certainly no.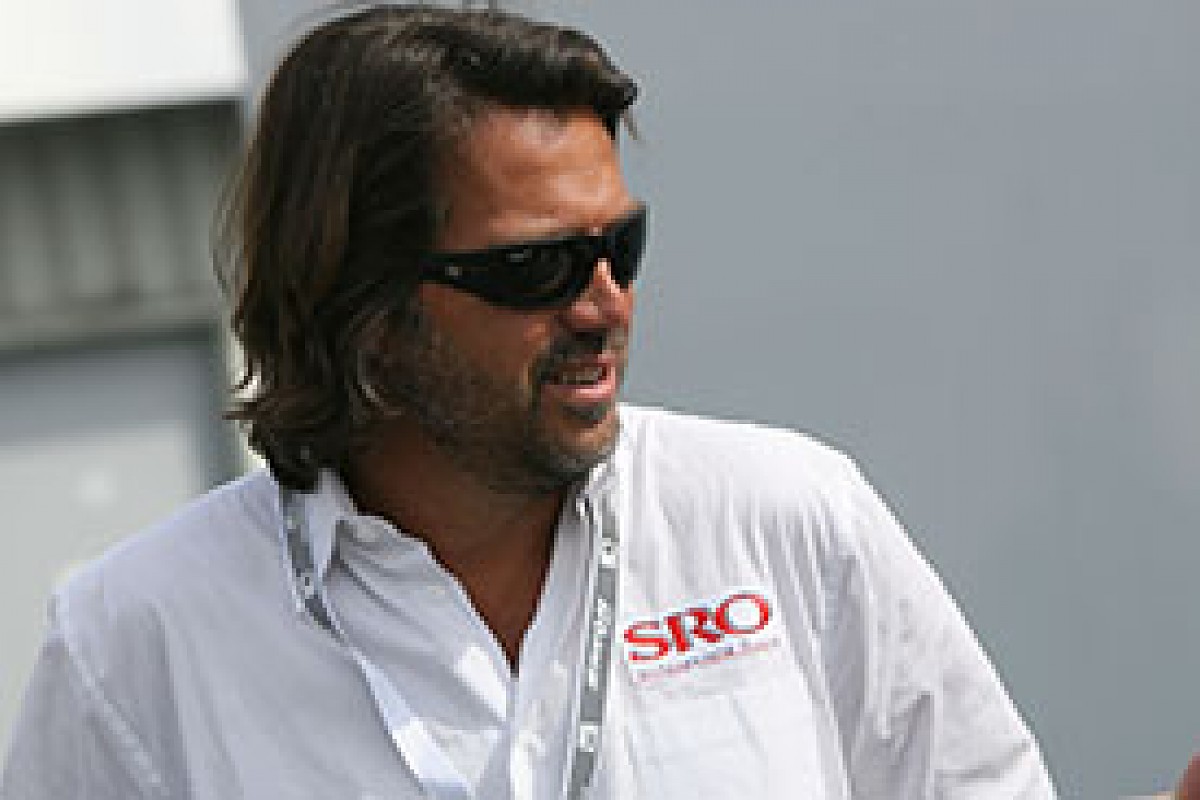 Stephane Ratel wants to take GT racing in a different direction © LAT
You could point to the British Touring Car Championship for evidence that the new series may work. The level of driving talent in the BTCC is hardly stellar, but its drivers still manage to put on a decent show.
Yet the nudging and nerfing that is part of the excitement in tin-tops has no place in the more exotic world of GTs. The reason is simple: the cars are too expensive.
That's why there have to be doubts that the GT Sprint Series can ever approach the heady heights of its predecessor. Perhaps decent TV coverage will bring in the sponsorship that was always missing in GT1 World and, over time, will result in the return of the big names.
For the moment, however, the likelihood is that there will be only a handful of all-pro line-ups.
The racing cannot be as close when there is a much greater mix of talents.
This season provided the evidence. The racing was still good, but it was never as close as in years one and two because the strength in depth wasn't there courtesy of an influx of paying drivers.
I don't know what kind of future Ratel's GT Sprint Series might have, but I know all about the past of the FIA GT1 World Championship. And I won't be forgetting it in a hurry.