Sim racing title rFactor 2 has announced the upcoming addition of three classic McLaren Formula 1 cars, which will be used as part of McLaren's Shadow Project Esports competition.
The McLaren M23, which took Emerson Fittipaldi and James Hunt to drivers' championships in 1974 and '76 respectively will be available free along with the 1993 McLaren MP4/8 driven by Ayrton Senna and Mika Hakkinen's 1998 championship winning McLaren MP4/13.
"We are releasing three iconic racecars coming from different ages that are very important to McLaren," Rene Buttler, business manager for rFactor 2 developer Studio 397, told Autosport.
"As always when we bring new cars into our sim, we wanted to make sure that they are as authentic as they can be, which is why we are very proud of our close partnership with McLaren and we are thankful for all the support and data they are providing.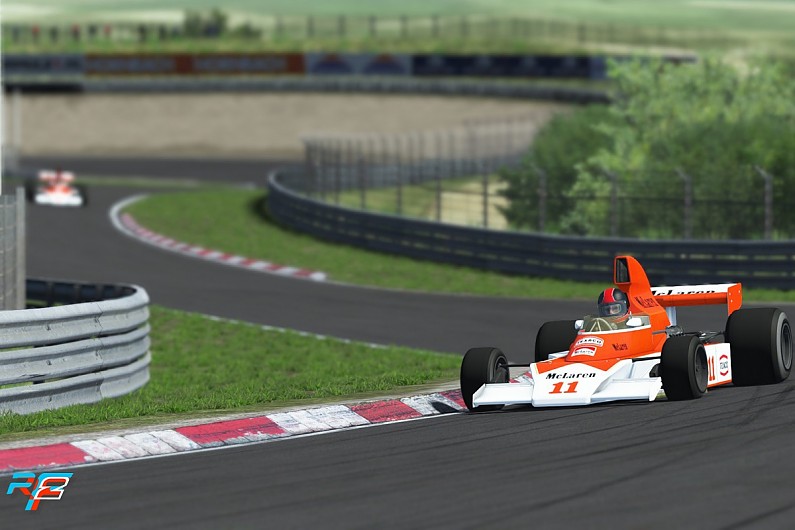 "Since some of these cars had features not yet being in rFactor 2 - for example programmable up and downshift on the McLaren MP4/8 - we also updated our build and brought these features to life, making sure that drivers can experience these cars to the fullest."
The cars will be used as part of the qualification process for MSP, with a series of qualifying events set to take place over the next month, accumulating in a final on October 28, to decide who will advance to the semi-finals.
Drivers without rFactor 2 can qualify for the final during the first event by downloading a free demo of the game.
As previously announced, there multiple alternative ways of qualifying for McLaren's latest Esports competition, including on mobile as well as on PC and console.
Schedule
September 18-28: Hotlapping McLaren MP4/8 at Silverstone
September 30: Weekend Showdown with top 30 from hotlapping
October 1-12: McLaren M23 at Zandvoort
October 14: Weekend Showdown
October 15-19: McLaren MP4/13 at Indianapolis
October 21: Weekend Showdown
October 28: Qualifier Final featuring top 10 for each of the three Weekend Showdowns
The Weekly Showdowns and the Final will be broadcast list on twitch.tv/rfactorlive.