Jaguar ABB FIA Formula E driver Mitch Evans says the 10-place grid penalty that cost him a front-row start in the Monaco E-Prix was "horrible" and "harsh".
He was set to start second after Oliver Rowland's penalty - carried over from Paris - was applied, but a post-qualifying inspection earned Evans a third reprimand of the season for switching to 250kW of power 0.4sec prior to the last sector.
An FIA bulletin explained this was not a performance advantage, but regardless the third reprimand incurred a 10-place grid penalty.
Evans's prior two offences in Marrakech and Monaco came as a result of speeding under full course yellow conditions in first practice sessions.
Asked by Autosport for his take on his qualifying penalty, Evans said: "It was horrible.
"Everyone finds qualifying tough in this championship and we've got the car back in the window obviously from Rome [where Evans won].
"We didn't show it in Paris but the car was competitive, and it was nice to back it up today.
"To be on the front row on a track like Monaco when you can't really overtake - wow.
"I went at 250kW four-tenths too early and had zero advantage from this. You can't even measure it.
"But unfortunately there were two reprimands before that. We had issues and [they] weren't my fault.
"It was the full course yellow directives in FP1, which is when the FIA tests the system.
"We've had one [reprimand] where I had a radio failure so I couldn't even hear it coming in and I was around 20kph over [in Marrakech] - I'm not sure what I can do differently there.
"The other [reprimand] was actually today [in Monaco], going down the hill the car didn't pick up and control the speed. It's pretty harsh.
Evans added that the series should review its test procedure.
"I think something needs to change from those," he said. "When the FIA want to test their systems, we should be able to test ours in FP1 and not be giving out reprimands like that.
"If you have an accident in the race or practice, it's slightly different.
"It's not an advantage or anything, and we're [not] benefitting by being 2kph over in a full course yellow five minutes into the day. It's harsh."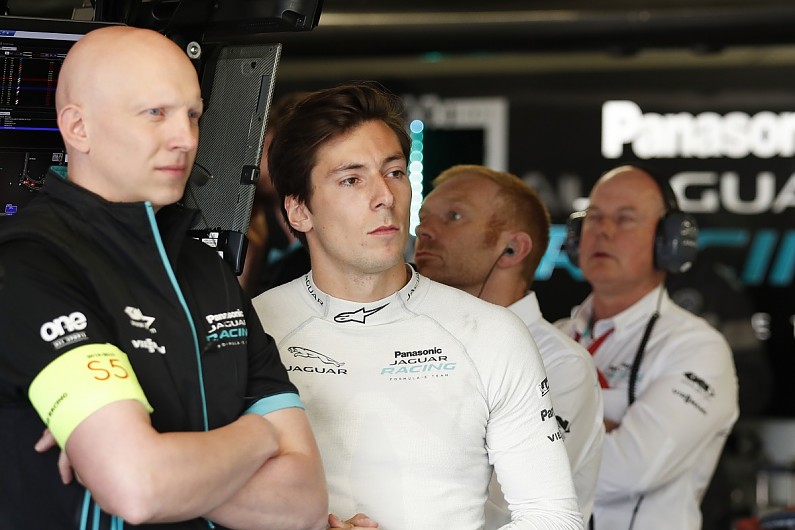 Evans started the Monaco race in 12th and recovered to finish sixth, while team-mate Alex Lynn scored his first points since his FE return by taking eighth.
It was the first time both Jaguar cars had scored points since the season opener in Saudi Arabia.
Team boss James Barclay said the Monaco weekend carried "mixed emotions" for Jaguar, and that Evans's penalty was tough.
"Mitch had a fantastic qualifying performance - finishing third on the road before the 10-place grid penalty," he said.
"On the Monaco circuit, grid position is crucial, so that really stung us.
"Mitch made a little mistake switching to maximum power prior to the final sector.
"The stewards acknowledged that this did not provide a performance advantage but we were severely penalised - the penalty did not fit the crime in my opinion."
Autosport has produced a standalone special magazine to celebrate our 70th birthday. All current print subscribers will receive a copy for free. To order your copy of the 196-page Autosport 70th Anniversary issue, please go to: autosport.com/autosport70th