Brendon Hartley says he immediately "felt right at home" back with Porsche following his Formula 1 stint and is "definitely interested" in a 2019/20 ABB FIA Formula E race seat.
Hartley remained a Porsche factory driver throughout his season in F1 with Toro Rosso in 2018, and has been helping the manufacturer with the early stages of its FE development programme.
He was present at Porsche's first full private test with its Gen2 car at the Calafat circuit last week, which he said was "the second time I've tested the car", alongside his former LMP1 team-mate - and confirmed 2019/20 Porsche race driver - Neel Jani.
"I actually felt right at home immediately back with the Porsche shirt on and a lot of familiar faces from my time at Porsche and LMP1," Hartley continued.
"There's been a lot of crossover from personnel, including myself and Neel, to this development phase, which is definitely helpful.
"Although Porsche is starting from zero in Formula E, there is obviously some experience behind from our time in LMP1 together."
When asked by Autosport if his involvement in the Porsche development programme meant he was firmly in the running for its second FE race seat, Hartley replied: "It's not really for me to answer.
"Honestly, all I'm focused on at the moment is doing my job here at the racetrack, back on the simulator, giving good feedback, trying to get the most out of the car, trying to help get the most out of the systems and the development going forward.
"Ultimately it won't be my decision, but I'm definitely interested to be involved, yes."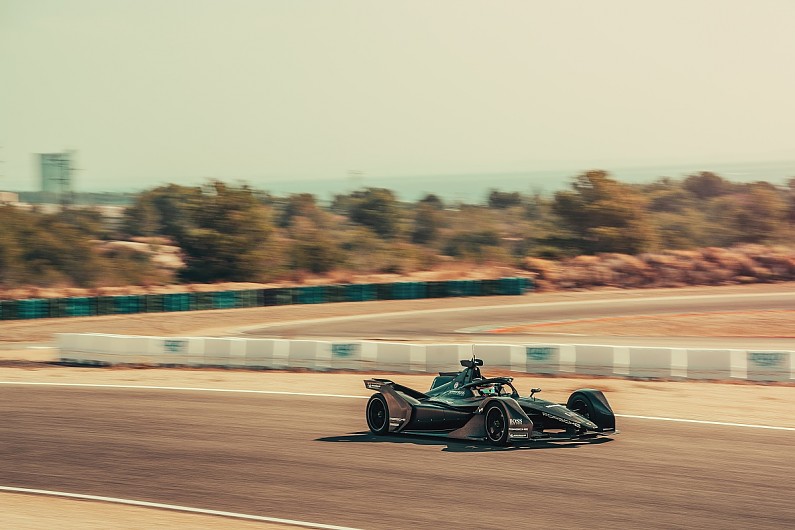 Hartley added that he was "very grateful Porsche kept me on as a factory driver" as it was "decided very late in my Formula 1 season that I wouldn't be continuing".
"I'm involved heavily in the development of this [FE] project," he continued.
"Formula E is interesting, I would like to be there, but no decision has been made.
"It's definitely not my decision but I'm anyway happy to be part of this development phase. It's always interesting to be part of a project so early in its development."
Hartley tested a Venturi FE car when Porsche's LMP1 exit was announced in the summer of 2017, and was also linked with a move to IndyCar shortly before he joined Toro Rosso for the final four races of that F1 season.
He admitted a Porsche FE role was "always on the radar but at the time Formula 1 was the right decision for me and I have absolutely no regrets of how that played out over the last year.
"And I'm proud of what I did there and the experience I gained is really valuable."