Jaguar team boss James Barclay says ABB FIA Formula E's decision to use the ExCeL centre for its London comeback is key for the championship's long-term future in the city.
The electric championship announced earlier this month it will return to the UK capital for a double-header event on July 25/26 2020 that will conclude the 2019/20 season.
At the time, the race was described as having a "multi-year" arrangement, which is now understood to represent a five-year deal.
Other areas of London - including the Mall and the roads surround Buckingham Palace - were assessed before FE completed an agreement with ExCeL.

The inside story of FE's London return
Barclay, who is also the chairman of the Formula E Teams and Manufacturers Association (FETAMA), explained that while the exhibition centre's Docklands location is not central, the likely absence of disruption to public life that a Mall-incorporating race would have involved is a key benefit to FE remaining in London.
"From a location point of view, it's always really important that although on paper it may sound fantastic to be right in the heart of a key location in somewhere like London, the challenges weigh up for what that means for disrupting the city - does it mean longevity?" he told Autosport.
"If we go and have one race and everyone complains because the traffic is terrible and then we don't go back, that's not good either.
"What is exciting about the venue that's been selected for London is that it looks like it has much more potential for longer-term stability.
"So, from that point of view that's a real positive. We need a venue that we know we can go back to for the longer term."
London's original FE round was held in Battersea Park, but the series agreed not to return to the venue after its second season in the face of local opposition.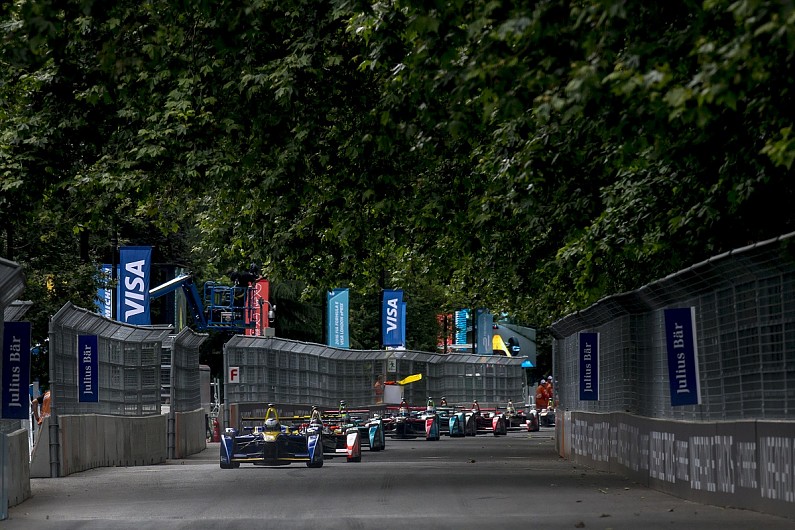 Barclay added the longevity of the current ExCeL arrangement could help make it more popular.
"We talk about date equity and date equity is [also] really important - a date people know in their calendar, that's when that is every year," he said.
"That's really important as we continue Formula E and any sporting event.
"The biggest and best sporting events are always at the same time. Not just sporting, the cultural events are the same time every year.
"That's why I think this venue should work really well. It should be less effected by some of those issues than having it on the Mall, potentially, and places like that."