The ABB FIA Formula E championship has partnered with Belgian company Umicore to recycle the batteries its Gen1 cars used in the first two seasons.
The Williams Advanced Engineering-produced batteries from the 2014/15 and 2015/16 seasons have been collected for recycling by Umicore.
That process "comprises of sorting, dismantling and recycling with valuable metals being carefully recovered using proprietary and unique smelting technology - followed by hydrometallurgical treatment", according to an FE statement.
The Gen1 cars were always owned by FE and leased to the teams.
At the end of final season of the Gen1 era in 2017/18, the Spark-built cars had to be returned to FE in the same state they were produced in.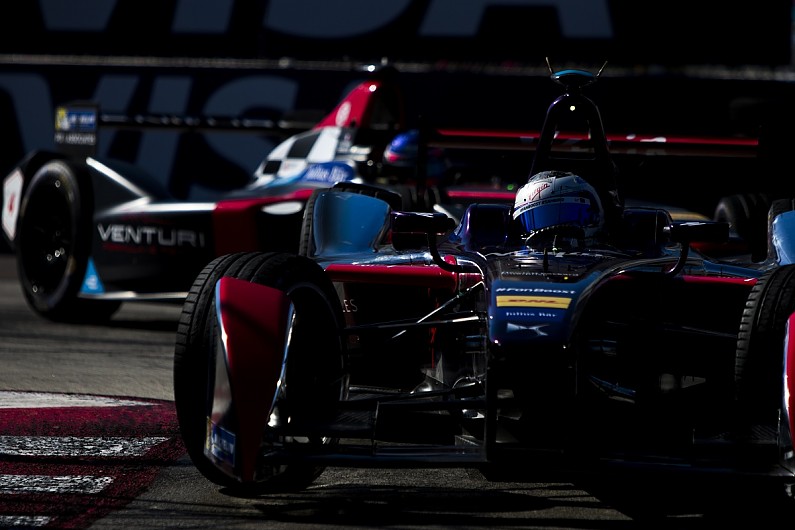 It is unclear when or how the batteries from the 2016/17 and 2017/18 season will be recycled.
"This is an important moment for Formula E and I'm grateful to be partnering with Umicore on this initiative," said FE CEO Alejandro Agag.
"Sustainability is at the core of both companies, and to be able to recycle our battery cells with a closed loop approach means we're doing our utmost to limit the impact we have on the environment - while promoting a wider message of clean mobility."
Umicore, the Mahindra Racing team's technology partner, is now FE's official battery recycling supplier.
"It's an honour for Umicore to demonstrate our closed loop business approach for the lithium-ion batteries in Formula E," said its senior vice president for rechargeable battery materials Kurt Vandeputte.
"After introducing our battery materials expertise as technology partner with Mahindra Racing in the championship, we're excited to now also offer our 'closing the battery loop' sustainable recycling solution for the end-of-life batteries of season one and two."