DTM champion Gary Paffett reckons the introduction of the new ABB FIA Formula E car makes this season a "perfect" time for him and HWA to make their debut.
Paffett has switched to FE for the forthcoming 2018/19 season, driving for the HWA team with which he secured both his DTM titles.
HWA also is making its FE debut as a precursor to Mercedes joining the field with its own works operation in the electric championship from 2019/20.
"I actually think it's a great time to be coming in," Paffett told Autosport.
"We're not starting from a lot worse place than other people - we all have a lot to learn with the new systems and stuff, although people will have more experience of driving an [FE] car and running the cars for four seasons maybe. But it's a new car for everybody."

The 37-year-old rookie with a crucial Mercedes mission

Paffett also hopes that the ever-changing nature of FE circuits, as well as the first round of the forthcoming season taking place at a new venue in Riyadh, will further help him hit the ground running.
"As Formula E is, circuits are always changing and evolving so [at] not every circuit we go to we won't be the first people to have to [drive on] a new circuit, especially the first one at Riyadh," he said.
"So there's a lot of things that are new for everybody so it's a pretty perfect time and way to arrive in the championship."
Paffett also explained that there are several benefits to making his FE debut with a familiar squad.
"Coming in with HWA for me is perfect because I've known the team so long and coming in and helping to build the team and really shaping the team the way we want is a huge positive for me," he said.
"And although obviously I always put pressure on myself to do well and to win, if I went into the team that had just won the championship as a rookie there's a lot of pressure on you, so I think there's a bit less pressure on me [with HWA]."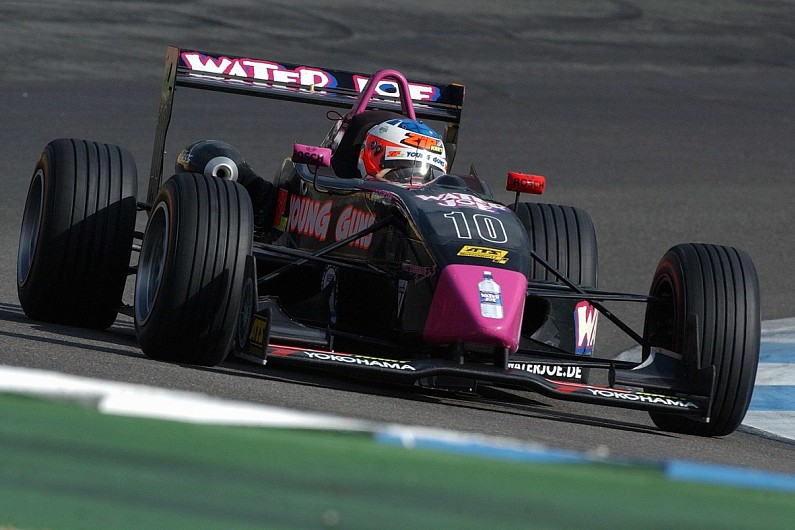 The 37-year-old believes that his age will be no barrier in his first full season in single-seater racing since he won the 2002 German Formula 3 title.
"I'm not the youngest out there but, from my point of view, if a person is hungry and they're performing, and their desire and determination are there, then the age doesn't mean much," he said.
"Although I'm not experienced in Formula E, I have a lot of experience over the years of developing teams, of helping build teams, so to go and use that in Formula E is going to be very beneficial for everyone."
Paffett drew parallels with ex-Formula 1 star Felipe Massa, who is entering FE with Venturi.
"Because Venturi are linked with HWA I hear the debriefs," he said, "and he is really motivated.
"He's working hard, and it's mostly about the desire and motivation.
"My motivation for competing is as high as it's ever been, and I'm really looking forward to it."