Nissan motorsport boss Michael Carcamo says Renault's success in Formula E puts pressure on the Japanese manufacturer as it prepares to enter the electric championship for season five.
Nissan will take over its alliance partner's FE collaboration with the e.dams team in 2018/19, with Renault exiting to focus on its works Formula 1 operation.
Renault e.dams claimed the teams' title in three of the first four FE seasons, as drivers Sebastien Buemi and Nico Prost took 15 victories between them and Buemi won the 2015/16 title.
"It certainly puts a lot of pressure on us, I can tell you that," said Carcamo.
"Having the same alliance chairman doesn't make it any easier for me, since I proposed the project in the first place, but it is also good to have that reference.
"We know that the team is capable. The e.dams team is a solid team and that gives us a good base.
"I won't be so naive to think that just because we are starting from that, we should be at a high position.
"It is an all-new car [in season five], it is going to be a new driver.
"There are going to be a lot of new things, there are going to be unexpected twists and turns, but I hope that our preparation is going to put us on a solid footing, come [the season opener in] Riyadh."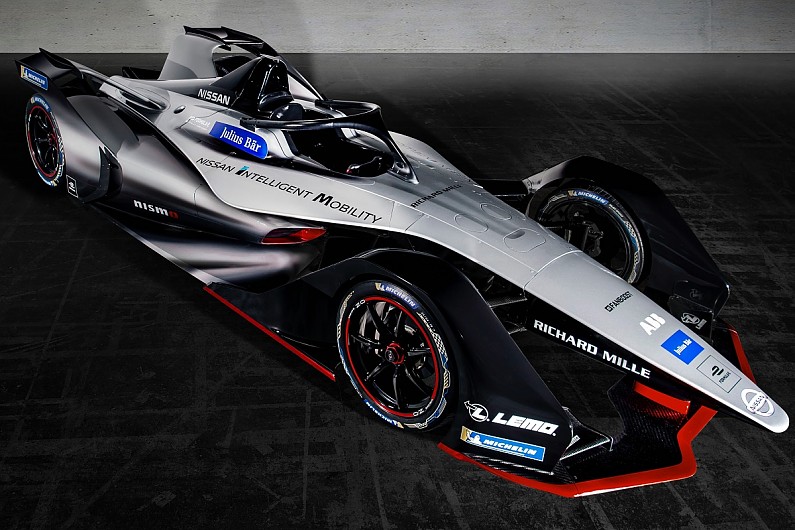 Renault did not develop its powertrain for 2017/18 and failed to win a race in its final season, with Buemi finishing fourth in the drivers' standings - his lowest position in FE's history.
Prost, who left the squad at the end of season four, scored just eight points.
But Carcamo was reluctant to outline Nissan's expectations for next season, which is the start of FE's Gen2 era.
"I wouldn't necessarily put a position and say what we want," he said.
"I think we need to know and have confidence that we have moved in the right direction, that we are efficiently making gains and producing results as they come.
"You can have perfect preparation, but you can still have bad luck in a race, so I think it is having all those elements come together. It is not easy, and we'll take it one step at a time."