The full course yellow penalties given out during last weekend's Zurich E-Prix left several of the affected drivers confused and were sarcastically labelled "huge crimes" by Andre Lotterer.
Techeetah duo Lotterer and Jean-Eric Vergne, Jaguar's Mitch Evans, Jose Maria Lopez (Dragon) and Renault e.dams driver Sebastien Buemi were all handed drive through penalties for exceeding the 50km/h (31mph) limit during the FCY period that was called to remove debris on the Zurich track.
Autosport understands that Lotterer, Lopez and Evans were penalised for not slowing down fast enough when the FCY was initially called, while Vergne and Buemi were pinged for accelerating too early when the suspension was lifted.
When asked about the penalties after the race, Lotterer told Autosport: "It seems like at some stage I hit 57km/h, I don't know when or for how long.
"Anyway, a lot of people seemed to get those penalties - huge crimes apparently.
"It's a shame because I think we had a chance to win this race.
"Very disappointed. Many penalties you can easily get in this championship."
Vergne, who had risen up the order from 17th on the grid and had to recover again to finish 10th after his penalty, was also at loss to explain why he was penalised.
"I did exactly what was indicated on my dash, I put the button [on] and then with the button [on] you just stay flat and it does it automatically," he said.
"So I was extremely surprised to have a penalty for speeding under full course yellow.
"At this time of the season we don't do mistakes under full course yellow, so it must have been a problem on their side.
"I don't know - maybe we were many stupid idiot drivers doing mistakes under full course yellow - but I believe it wasn't the case."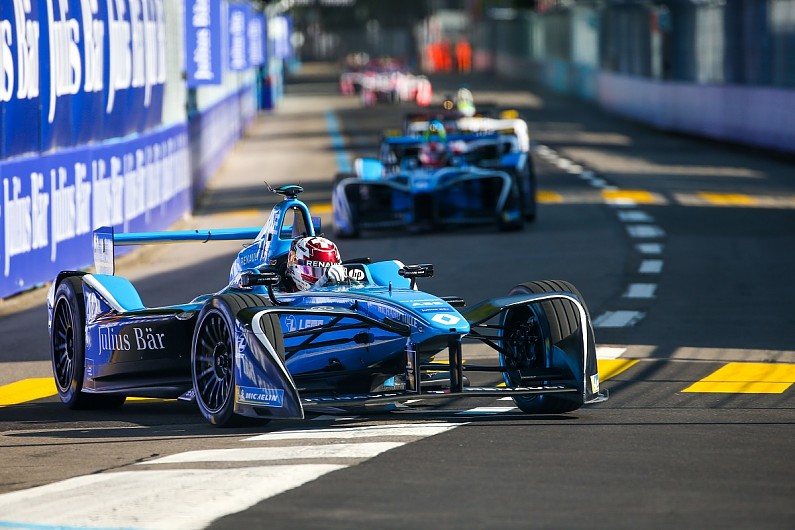 Buemi understood that his penalty related to the end of the FCY period, but felt he reacted sufficiently to his early acceleration by braking back under the limit.
"I just want to know exactly where it happened and how because so many drivers got a penalty like that," he said.
"When one or two gets it, OK, but six of them get it? Maybe something was wrong.
"I think [the problem] is releasing the full course yellow. And you know what? I had the feeling I might have been a bit early, so I braked again.
"When it was green, [I] went back under 50km/h - well under, maybe 40km/h - and still been told it was too much.
"If it's really that thing - the worst thing is that I lost time compared to someone like Sam [Bird, who was not penalised and finished second behind race winner Lucas di Grassi].
"Plus, when I had [the race director] on the radio I heard his countdown until 'three' and then all of a sudden I didn't hear anything, and then I heard 'green'.
"Basically, I released the limiter, and then not being sure and wanting to make sure I would not get any penalty, I went back on the brakes, slowed down again.
"But apparently it was still not enough. I think they didn't look at the slowing down - they looked at just [the overspeeding].
"But then the worst thing is that I went slower than the rest - I went slower than someone that actually respected it, which is a bit hard to digest."