The FIA has clarified what is allowed during Formula E car swaps after a request from the teams ahead of this weekend's Punta del Este race.
The minimum pitstop time for FE car swaps was removed ahead of the inaugural Santiago race in February, where the Techeetah and Dragon teams were fined for adding a modification to their safety harnesses.
At the following round in Mexico City, Techeetah driver Andre Lotterer clipped a mechanic as he accelerated out of his pitbox.
Teams were issued a further clarification of the car swap rules this week as discussions took place regarding the issue with the FIA.
But the governing body is clear that the responsibility for pitstop and seatbelt safety lies with the teams and drivers.
The FIA clarification highlighted that drivers "must be properly restrained in their seat by safety belts at all times when the car is moving.
"lt is prohibited to unbuckle their safety belts when the car is moving. lt is prohibited to remove the steering wheel when the car is moving.
"lt is prohibited to buckle any safety belts before the driver is seated in his car.
"The belt tension device [fitted to both shoulder straps on each driver] must only be activated when the driver is seated in his car with his seat belt fastened."
When asked about the issue in the build-up the Punta del Este event, which replaced Sao Paulo on the season four calendar, several drivers expressed frustration at the saga, which has run since dropping the minimum pitstop time was first proposed ahead of the Marrakech event in January.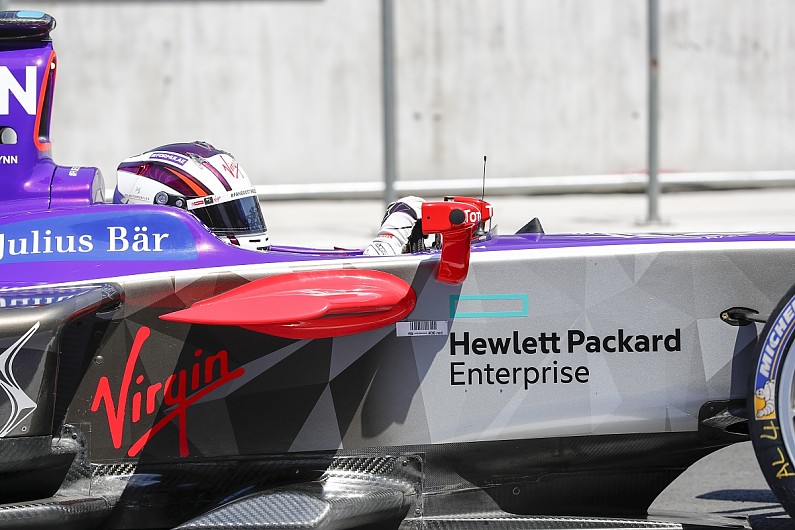 "I think the whole pitstop time and seatbelt thing is getting a bit out of hand, and a bit long in the tooth," said DS Virgin Racing driver Sam Bird.
"There's one simple solution for it and it's not been implemented.
"It's a bit frustrating because this championship is supposed to be about innovative technology and yet all we seem to be speaking about is pitstop times."
Daniel Abt, who won the Mexico race after a rapid car swap for Audi Sport, said: "I've always said, and I even said it after we had the good pitstop in Mexico, that I'm in favour of having the minimum pitstop time that we had.
"It was good, it was safe. But we have to stick to the rules and it is what it is.
"Mexico was good for us and it's always nice when things work out like that, but I think it wasn't needed for it [the minimum pitstop time rule] to change for this season."
The FIA has also made an addition to the international sporting code, which gives race stewards the power to investigate and punish incidents which occurred at the preceding race.