Formula E races will be shown live on Twitter in Japan for the rest of the 2017/18 season.
The electric single-seater championship says the "the partnership is the first-of-its-kind" with Twitter, and will begin with this Saturday's race in Mexico.
As well as streaming the races live on the @FIAFormulaE Twitter channel, fans can also keep across the action with near-live clips of the key moments throughout the race.
Jinichiro Takata, senior partnership manager at Twitter Japan, said: "We're thrilled to collaborate with an innovative partner in Formula E to bring our fans in Japan live races from this exciting series alongside the real time Twitter conversation."
FE's media and business development director Ali Russell said Japan was an "important market" for the series and suggested live streaming of its races on Twitter could become more widespread in the future.
He added: "We're always looking for new and innovative ways to bring the racing closer to fans, as well as enhancing the viewing experience both at home and at the track.
"This partnership with Twitter is a first for the series and an area we're looking to expand in the future.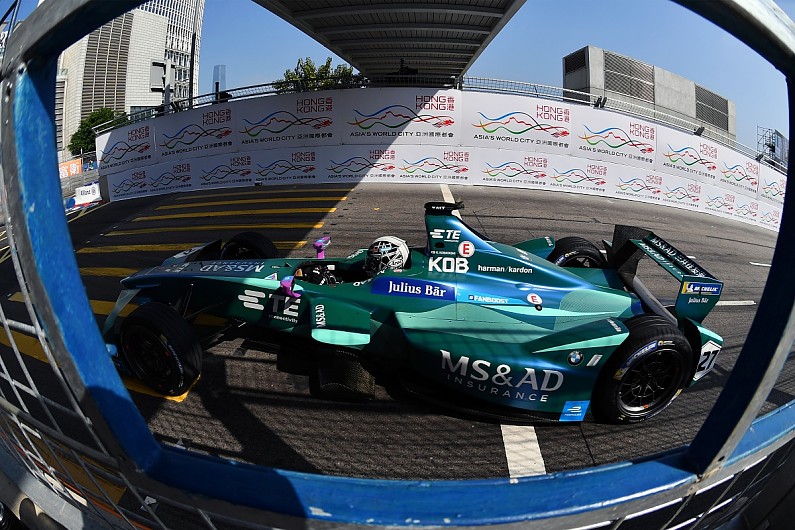 "The fans in Japan follow Formula E closely, especially with names like Takuma Sato and Kamui Kobayashi behind the wheel in the past - along with the inclusion of Nissan next season."
FE does not have a race in Japan yet, but a race in Tokyo has been mooted for some time and is a strong favourite to be added to the calendar in the future.