Formula E must often overcome problems to race in iconic cities, but sometimes faces hurdles too big to clear - witness the collapse of the 2017/18 season finale in Montreal.
The Canadian city is the second race to be lost this season, after Sao Paulo was postponed to 2018/19 and replaced by Punta del Este.
They join Buenos Aires, Brussels, London, Moscow and Miami as cities dropped due to political problems of some ilk.
However, the 2017/18 FE schedule still includes new races in Santiago de Chile, Rome and Zurich, as well as returns to Hong Kong, Paris, Berlin (albeit still forced off city streets) and New York.
That's probably why series CEO Alejandro Agag says the coming and going of races is "not the end of the world".
"This is our life," he told Autosport at the start of December. "We race in cities and cities are like living entities.
"It's not like a track that you can rent for 10 years and you know you have the date. Cities change.
"This is what we do. We go, we talk to the city, we see what the best solution is, we try to be practical, we try to help."
FE seemed to genuinely try to help Montreal. After an inconclusive meeting last week, it is understood FE personnel thought they had until just before mid-January to find an alternative to the 2016/17 location and keep the race in the city.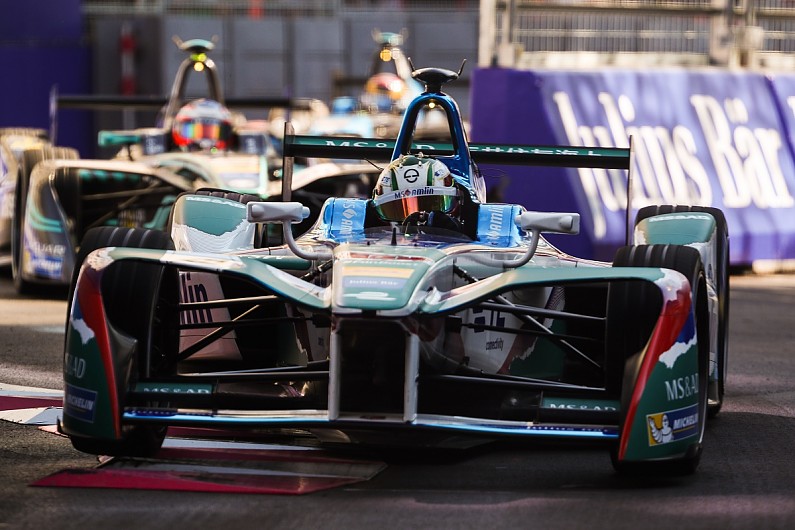 New Montreal mayor Valerie Plante pushed for a postponement ahead of a 2019 return, something FE considered unacceptable. This led to what FE called a "unilateral" decision from Plante to break the agreement for 2018, and a brewing legal storm to work out the consequences (with the promoter already owing FE millions in unpaid bills).
FE's response to the "surprising" cancellation must be to try and keep the schedule at 11 events, either with a race elsewhere in Canada - Toronto has been mooted as the IndyCar race takes place two weeks before the planned FE finale - or in another country altogether.
Such instability does not reflect well on the series externally, and creates internal tensions too: places like Sao Paulo and Montreal are valuable for manufacturers, Punta del Este and 'no race' less so.
But life as a city-centre race series is about compromises, not perfect, dream scenarios.
The races that do come off take the manufacturers to the heart of major world cities, and FE can boast victories like bringing motorsport back to Switzerland after a 64-year absence.
"It is important to get stability in the calendar," Audi motorsport boss Dieter Gass told Autosport in Hong Kong. "We shouldn't have these movements once the season has started.
"Having said that, if I have to prioritise between running in the capitals of the world and having a stable calendar, I would prefer running in capitals.
"I don't think FE is made for running on normal tracks. It needs to be in the centre of the city."