Three-time Le Mans 24 Hours winner Allan McNish believes his new role as team principal of the Audi Formula E squad will be similar to his experience as a driver.
McNish stopped racing at the end of 2013 after a professional career that included Le Mans wins with Porsche and Audi and a season in Formula 1 with Toyota.
He was retained by Audi Sport and Audi AG in an ambassadorial role, extending a relationship that first began in McNish's American Le Mans Series title-winning season in 2000.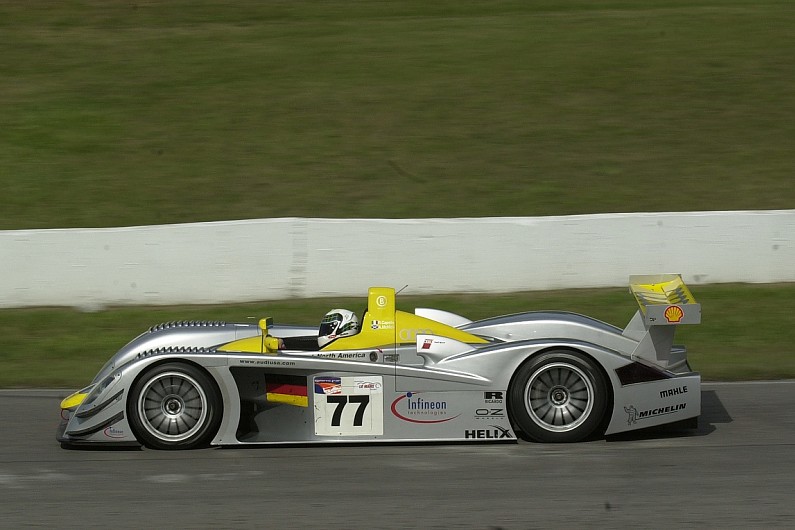 McNish, who has since worked on Audi's group motorsport coordination, was officially unveiled as team principal of its new works FE entry on Wednesday.
"It's quite cool considering Audi thinks you're the right man for the job - that's a nice thought," he told Autosport.
"It's racing with a group of people you like and trust.
"I don't think it's too different to being a driver in some ways.
"You've got to find a direction to go in, bang your fists on the table, accept you didn't do it correctly.
"You're trying to pull people along and find the way to go.
"Being a racing driver gives you a rounded understanding, it's not a bad education [for this]."
In McNish's role as team principal he will be Audi's official figurehead at FE events, take responsibility for the overall operation at the track and communicate on the team's behalf with the FIA and the series.
McNish spent last season as a special advisor to Audi looking at how to integrate it into its roster of factory programmes.
"It's been an evolution since we went to the first test last year," he explained.
"Formula E is going to take a lot of focus from Audi. Partly because it's now integrated, but also the development of the road car side.
"That's going to be quite an enjoyable part of it - I've experienced that on the racing side, how it all fits together."
Sources within the team have suggested McNish was extremely effective last season acting as a middle man between drivers Lucas di Grassi and Daniel Abt and the engineering staff.
McNish said: "Drivers run on emotion, they run on seat-of-the-pants feel, engineers principally run on numbers.
"Sometimes there's a disconnect.
"I've been around motorsport a long time.
"I know the ups and downs. I enjoy working with the drivers, that's what I know and they probably make more of a difference in Formula E than other categories.
"To maximise that is quite important."