Jaguar will launch a one-make Formula E support series for its I-PACE in 2018 that will be the world's first championship for a production-based electric car.
The Jaguar I-PACE eTROPHY will join the FE package for the 2018/19 season, when it will become FE's first dedicated support category.
While details of the technical specification, calendar and price will not be confirmed until next year, Jaguar's announcement that it will be a 10-round series suggests it will feature at all FE events.
It will be capped at 20 drivers, including a "VIP" entry at each round, while the format will comprise a practice and qualifying session and a 30-minute race.
Jaguar has also revealed it is planning an arrive-and-drive package that will include the entry, technical and logistical support, spares, hospitality and more.
The series, revealed at the Frankfurt Motor Show, will coincide with the launch of the I-PACE, Jaguar Land Rover's first all-electric vehicle, in the second half of 2018.
JLR's special vehicle operations department will build the racing versions of the all-wheel-drive five-seater sports car, which should begin testing early next year.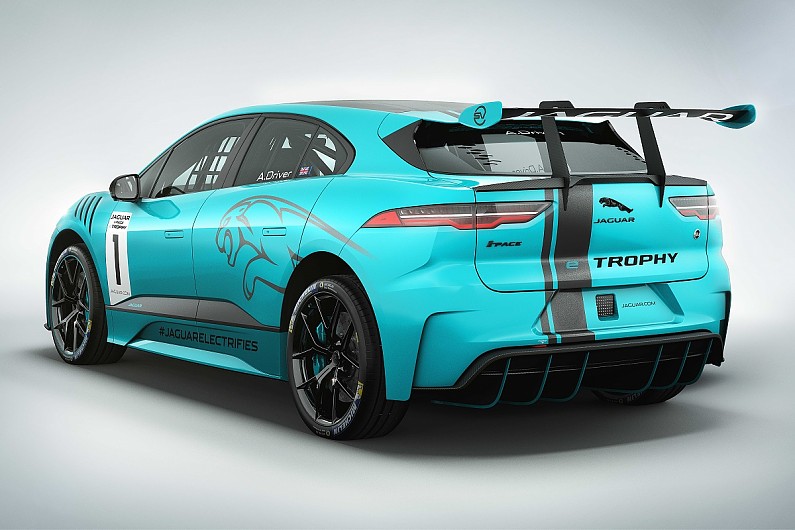 The Indian-owned British manufacturer joined FE last year and finished last of the 10 teams in its first season, but it had effectively written it off as a learning campaign and is expected to make a significant step forward for 2017/18.
A Jaguar statement said the I-PACE series "reinforces Jaguar Land Rover's commitment to electrification", and comes a week after its announcement that all new JLR model lines will contain either hybrid or battery technology from 2020.
Gerd Mauser, JLR chief marketing officer and the chairman of Jaguar FE team, said: "As a British team, we are proud to announce today the launch of the world's first production battery electric vehicle championship.
"We've always said we want to prove our electrification technologies on the track - this is the proof.
"I am looking forward to seeing a full grid of Jaguar I-PACE race cars in late 2018, soon after the first Jaguar I-PACE hits the road in Europe.
"Ultimately this innovative series will enhance the technology in our future electric vehicles and benefit our customers."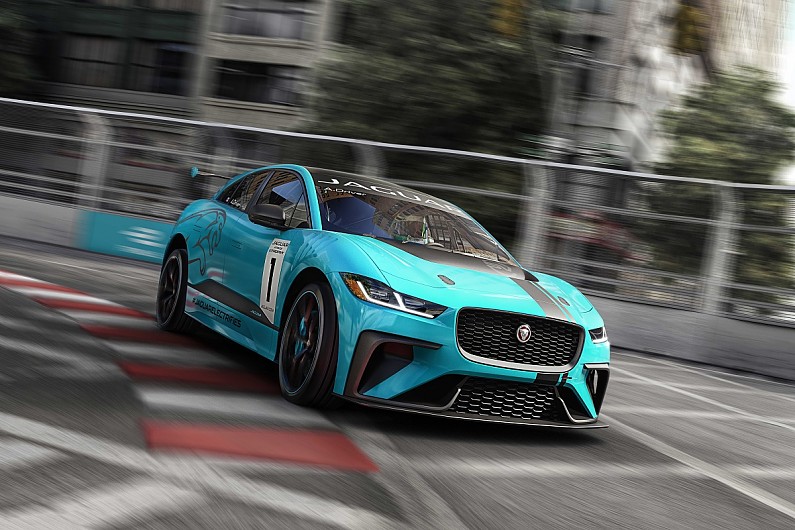 Mauser added that "we expect our series to be a sell-out and an exciting international sporting event".
FE and the FIA have been exploring the possibility of a support series for some time.
The inaugural season featured races from the 'Formula E School Series', a Greenpower Education Trust-backed featuring small student-built electric cars.
In Hong Kong last season there was a one-off event for electric Volkswagen Golfs, the first time FE was supported by production cars.
FIA president Jean Todt has highlighted the significance of adding a legitimate support category to FE, and series founder Alejandro Agag said he is "delighted" it will come with a premium brand like Jaguar.
The I-PACE series is not the first electric road-car race series to be mooted: Electric GT had aspirations to launch this year, but there has been no progress on a complete calendar and it is unknown when it will start and who will compete.