Renault e.dams has confirmed Red Bull Formula 1 reserve driver Pierre Gasly as Sebastien Buemi's replacement for next weekend's New York ePrix double-header.
Last-ditch efforts by the team to free Buemi from his clashing World Endurance Championship commitments with Toyota at the Nurburgring proved unsuccessful, so Gasly will instead take the place of the Swiss driver alongside Nicolas Prost - as predicted by Autosport earlier this month.
Frenchman Gasly's main campaign this year is in Super Formula, and he will contest the New York event with just a day and a half of experience in Formula E machinery having sampled the Renault e.dams car in Southern Italy last month.
He will miss Friday's shakedown session due to clashing Red Bull F1 simulator commitments on the same day.
"I'm really excited about New York, it will be a brand new experience and a great challenge to get in a Formula E car for just one race weekend," said Gasly.
"There will be a lot of things to learn in a short time.
"Thanks to e.dams & Renault for the opportunity, and I'm looking forward to discover the Formula E car in Brooklyn.
"I'll get there on Friday night at 11:30pm as I need to be in the Red Bull simulator on Friday, so probably it will be the worst preparation I've ever had for a race weekend - and I'll go straight to Japan right after the race on Sunday for a day of testing in Super Formula.
"It will be a busy 48 hours in New York; no time for rest, just pushing!"
Autosport understands Renault e.dams looked at the possibility of fielding Buemi in Saturday's first New York race before he flew to Germany to take part in the Nurburgring event, but those plans are believed to have fallen through for logistical reasons.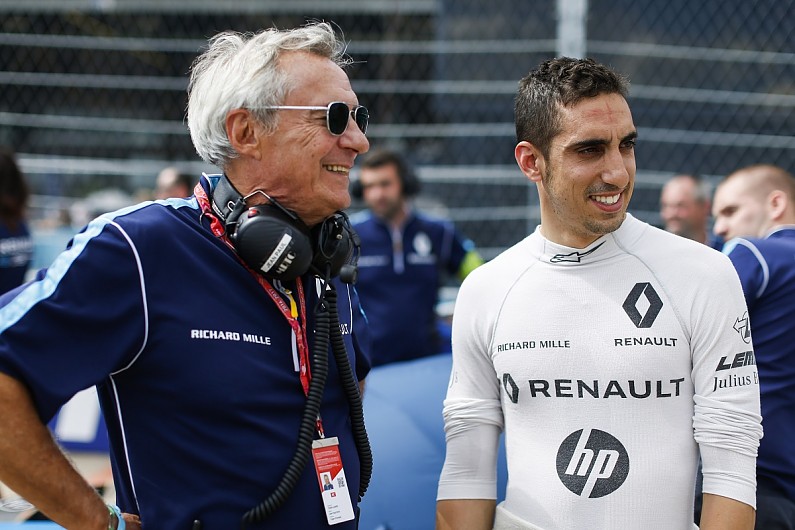 "It has been a very frustrating time and very hard for us to accept we were forced into this," said Renault e.dams boss Jean-Paul Driot.
"The situation is regrettable because even without this clash, the championship is not a certainty.
"Despite this unfortunate setback, I hope that with Pierre Gasly's invaluable assistance, Renault e.dams will be able to defend their winning chances in Montreal."
Toyota team director Rob Leupen said the decision that Buemi should race at the Nurburgring instead of contesting the New York ePrix was always up to the manufacturer.
"This decision [for Buemi to race at the Nurburgring] is made entirely by us and not something a driver can choose," Leupen told Autosport.
"It should be said clearly that Sebastien shares our strong motivation to win both world championships and is determined to return to the top step of the podium at the Nurburgring."
Additional reporting by Jamie Klein
Autosport has produced a standalone special magazine to celebrate our 70th birthday. All current print subscribers will receive a copy for free. To order your copy of the 196-page Autosport 70th Anniversary issue, please go to: autosport.com/autosport70th