Formula E will not return to London next season as hoped, Autosport has learned, but is set to race in the Chilean capital.
While the electric single-seater series is poised to add races in Brazil, Chile and Italy next season, a round in the capital city of the United Kingdom is unlikely to materialise.
London dropped off the Formula E calendar for this season after two controversial years in Battersea Park.
The south London venue hosted the final races for the first two campaigns but was subject to fierce local criticism and eventually dropped from the schedule as a compromise for allowing the 2015/16 finale to go ahead unimpeded.
FE's intention was to take the short-term hit of losing London for 2016/17 with a view to it returning as a proper city-street venue in 2017/18.
It is understood this is now unlikely, although the series is seriously pursuing a 2018/19 race.
A working draft for the 2018/19 calendar indicates plans for new races in Sao Paulo, Santiago and Rome, with a race in Zurich or Munich also a possibility.
The draft, which was acquired by Autosport in Paris last weekend, shows a planned start date of December 2-3 for a double-header in Hong Kong.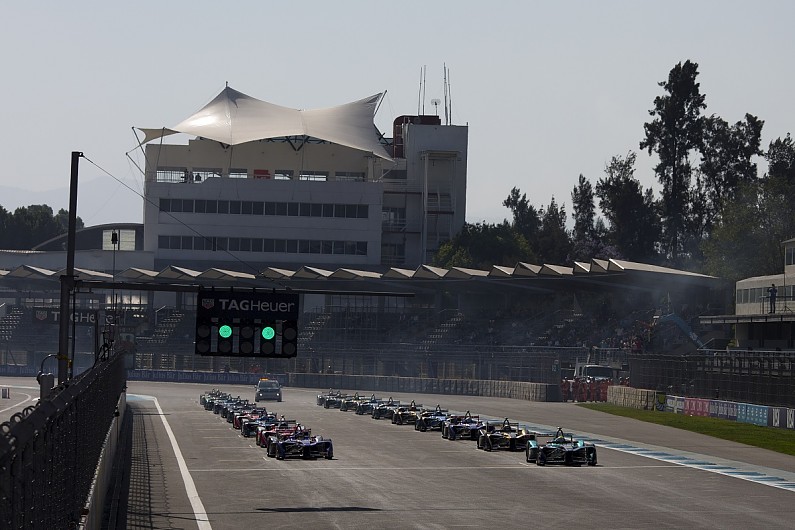 FE's first visit to Santiago, the Chilean capital, has been targeted for mid-January with a third consecutive race in Mexico City eyed at the end of February.
The series could then travel to another new venue, Sao Paulo (March 17), possibly utilising part of the 2010-13 IndyCar venue, before returning to Europe for its first race in Rome (April 7).
Paris, which hosted its second ePrix last weekend, looks set to return while Berlin and Munich are options for the German round, which has so far changed venues each season.
Moscow and Zurich are two cities fighting over a possible June 23 slot, while double-headers in New York and Montreal would again close out the season in July.
FE is also continuing to explore the possibility of a race in Shanghai after manufacturers voiced their strong desire to have a race in mainland China, while a return to Marrakech is also possible.
The final calendar is set to be presented to the FIA World Motor Sport Council next month and will be issued publicly on June 19.
Possible 2017/18 Formula E calendar
A draft version of next season's schedule for the electric single-seater series
| City | Date |
| --- | --- |
| Hong Kong | December 2-3 2017 |
| Santiago (Chile) | January 13 2018 |
| Mexico City (Mexico) | February 24 2018 |
| Sao Paulo (Brazil) | March 17 2018 |
| Rome (Italy) | April 7 2018 |
| Paris (France) | April 28 2018 |
| Berlin or Munich (Germany) | May 17 2018 |
| Moscow (Russia) or Zurich (Switzerland) | June 23 2018 |
| New York (United States) | July 7-8 2018 |
| Montreal (Canada) | July 28-29 2018 |