The Andretti Autosport Formula E team will revert to the championship's season-one powertrain in the 2015/16 campaign.
The American outfit formed Andretti Technologies to develop its own motor and inverter for the ATEC-01, which uses a revised four-speed Hewland gearbox.
However, a troubled testing programme - which ends today (Tuesday) - has prompted it to go back to the Spark SRT_01E that utilises a McLaren electronics system and five-speed Hewland gearbox for the second season of the all-electric championship.
After a difficult first two tests yielded no timed runs and only a handful of installation laps, Andretti experienced further issues on Monday that prevented its cars running at all.
It managed to convert two of its cars to the Spark specification overnight, which enabled Simona de Silvestro and Robin Frijns to rack up 36 laps between them on Tuesday morning - with ex-Formula 1 test driver Frijns ending up 10th fastest.
"We've taken the decision we're going to step back," Andretti team principal Roger Griffiths told AUTOSPORT. "It was made at the very top, collectively.
"The season-one package has proven to be very reliable and we've great confidence in the technology from McLaren and Spark, so it is the best way forward for the short term.
"We considered all the different factors: the limited amount of testing we've done, what we believe is the potential of the new powertrain - which is very great - and our responsibility to ourselves, our sponsors and the series to show up and present a good image.
"We've effectively lost five days of testing. We could have continued to fight through issues today but if we then made the decision tonight to switch back we would have lost another day and our preparations for Beijing would have taken a further step back."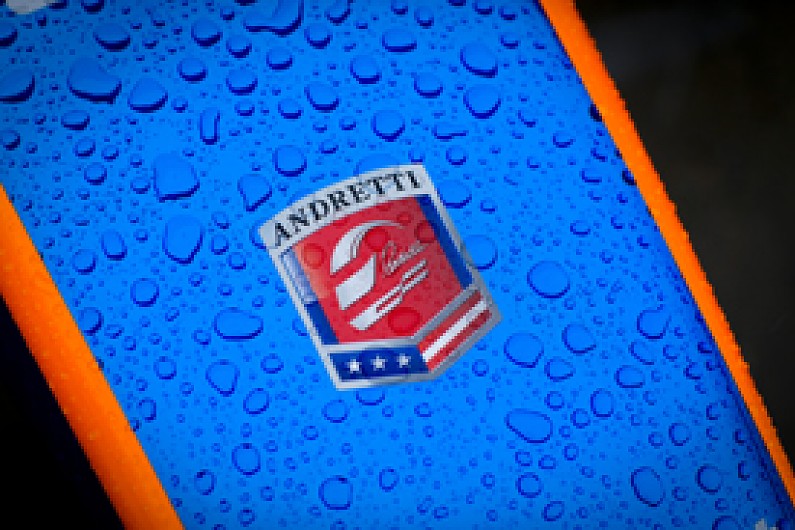 Of the 10 Formula E squads, only Team Aguri opted to stick with the Spark from the beginning, and Griffiths believes Andretti will be able to get more out of the Spark package than it did in season one based on its experience from the 2014/15 season, and what it has learned in building its own powertrain.
"Through the course of developing our season-two powertrain we've built a strong engineering team," he said, "and some of the focus will be diverted away from the new package to revise the season-one powertrain and get the full potential from it.
"The season-one package will not have the ultimate performance potential but it will have reliability - and the coming season is going to be much more about consistency.
"Those with season-two packages will face their own challenges and hopefully we can capitalise on that."
Griffiths stressed that Andretti will continue to work on its ATEC-01 for the third season of the championship.
"We're not by any means giving up on our powertrain, we're still a manufacturer and we'll develop it for season three," he said.
"We still have a test car and will resume testing when the window opens again on January 1.
"In the interim we'll spend the next 30 days evaluating our current design and set out a plan to make further improvements."