Formula E is evaluating postponing the introduction of battery competition until its fifth season in 2018/19, in favour of introducing a new spec version first.
Originally, the series planned to allow teams to produce their own batteries in the third season, which takes place in 2016/17.
But Formula E CEO Alejandro Agag revealed in the build up to Saturday's Berlin round of the championship that he would rather see the teams working collectively to develop an improved battery for the third and fourth seasons to ensure costs are kept under control.
"The costs of developing one battery each are very high, so we are suggesting to the teams that the best thing is for them to pool together and develop a [common] battery," Agag told AUTOSPORT.
"That means there are more resources to develop it and they can make a significant jump.
"Everyone is talking about cost-control and we need to make that happen and need to take these things step by step because teams need to be profitable.
"To do that, you need to plan ahead. We are seeing in our conversations with OEMs [manufacturers] that this is important to them.
"Season three is tomorrow, what they are really interested in is how the cars are going to be in season five so they can really plan ahead."
Agag stressed that making progress with the battery technology in the third season is essential, meaning that sticking with the first-generation Formula E battery, supplied by Williams, is not desirable.
While it is not planned for full races, which currently last between 46 and 53 minutes, to be completed without a car change until season five, improved battery technology would allow for increased power and more flexibility in terms of energy management.
"We want to make an evolution on the battery for season three and sticking with the current battery would not allow for that big a jump," said Agag.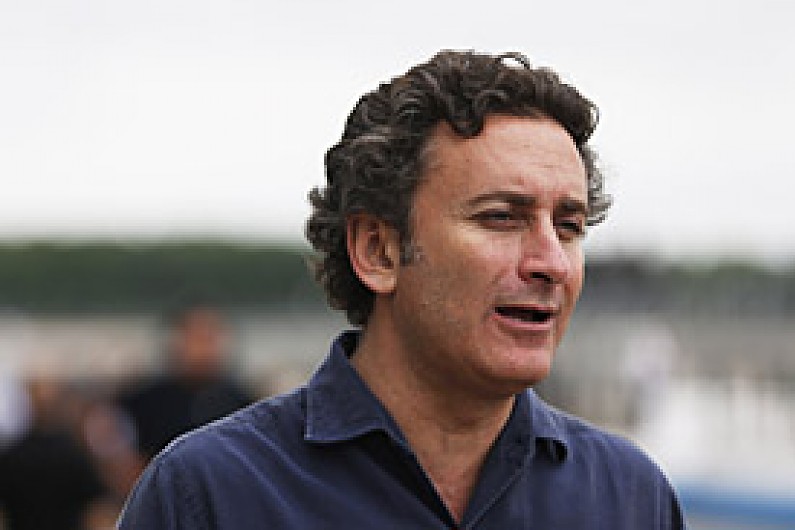 "So we want to develop a new one; it might be Williams or it might be someone else who builds it but we think it should be one [common battery]."
Whether this proposal goes ahead depends on the agreement of the teams, as it requires a change to the original timeline laid out by Formula E.
But Agag is hopeful that the teams will embrace the idea.
"We are a promoter and we don't interfere, and it's also not a question of whether the FIA wants to regulate - it would need to be an agreement between all of the teams," said Agag.
"All of the teams are sensitive to the argument of cost control and all want this championship to work, and they cannot go and spend tens of millions developing a battery yet.
"It will come, eventually, but later."
Autosport has produced a standalone special magazine to celebrate our 70th birthday. All current print subscribers will receive a copy for free. To order your copy of the 196-page Autosport 70th Anniversary issue, please go to: autosport.com/autosport70th