The promoter of the cancelled Formula European Masters series - which was due to support the DTM - have blamed too many series competing for too few drivers for its demise.
Formel 3 Vermarktungs managing director Walter Mertes, whose company ran the German Formula 3 Championship, the F3 Euro Series of 2003-12, and the FIA F3 European Championship of 2013-18, made the comments in an official release from the series.
F3V's parent company - the ITR, which promotes the DTM - is understood to have voted as recently as last week to press on with plans to keep the series alive.
The decision not to do so, with only six drivers confirmed, has come only in the earlier stages of this week.
Potential drivers for FEM have been lost to rival series including Euroformula Open, the Italian-run Formula Regional European Championship and the Formula Renault Eurocup.
"This is a really sad day for the European young-driver sport," said Mertes.
"In the difficult European competition environment there just aren't enough drivers for the numerous different series.
"It takes enormous financial expenditure to compensate for this situation and we could not and did not want to expect this from our teams."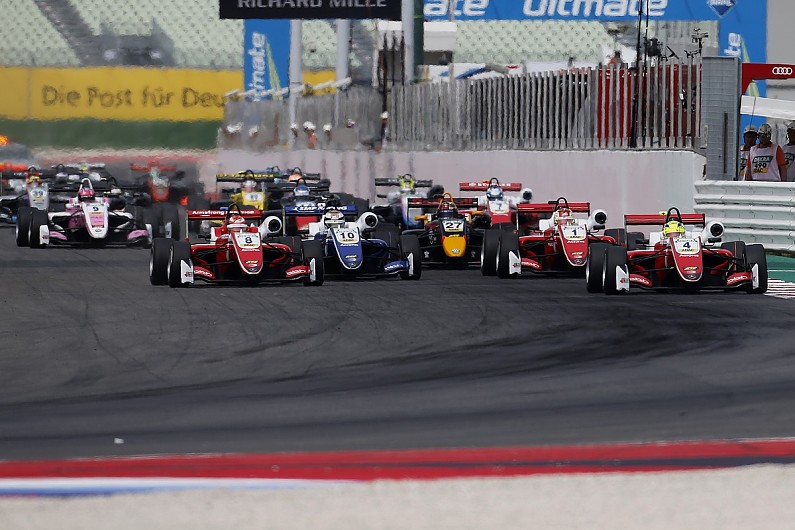 Among suggestions from teams was one move to cut the race schedule from nine weekends to seven and lift any ban on testing, leading to lower race budgets but more opportunities for teams to earn money from test programmes.
Another team raised the prospect of adding a B-class for older Dallara F312 machinery in order to raise grid numbers.
Of the three teams to have announced drivers for FEM, Fortec Motorsport is firmest with its alternative plan.
Fortec F3 team manager Mick Kouros told Autosport: "We'll try to switch to Euroformula Open with the two Mercedes-engined cars we've got.
"It's still in negotiation and I haven't knuckled it down yet, but I'm pretty confident I'll put it together and that we'll be competitive, no question."
Both of Fortec's FEM drivers, Cameron Das and Calan Williams, competed in EFO last season so they know most of the circuits.
The other drivers due to take part were Liam Lawson, Yuki Tsunoda, Marino Sato and Sophia Florsch.
Lead image courtesy of Alberto Vimercati/ASPhotography