Formula 3 European Championship ace Felix Serralles has joined Team West-Tec for the squad's first year in the series.
The 21-year-old Puerto Rican makes his first step away from Fortec Motorsport since his first full European season in 2011.
Serralles raced with Fortec in the Formula Renault Eurocup in 2011, then took third in the British F3 rankings in '12, and 11th in European F3 this season.
He is the first driver to be announced by West-Tec, which is planning a two-car squad of Dallara-Mercedes.
"I'm very pleased to have signed this deal for next year," said Serralles.
"From everything I've seen, the team will have a very competitive car in 2014 and I'm looking forward a lot to working with them."
West-Tec boss John Miller added: "We're absolutely delighted to have signed Felix.
"He is fast and experienced, and I'm sure he is going to win with the technical package we've been able to put together.
"He has a very good relationship with Mercedes [which has backed Serralles so far in European F3], our engine partners, which is also a big plus for us."
AUTOSPORT SAYS
Marcus Simmons, F3 correspondent
@marcussimmons54
Felix Serralles finished his 2013 season with a catastrophic series of shunts - and didn't even go to Macau - but his move to West-Tec gives him the chance to start with a clean sheet and he could be a dark horse in European F3 in '14.
He has fantastic car control and is very fast, and the old adage says that you can calm down a quick driver much easier than you can speed up a slow one.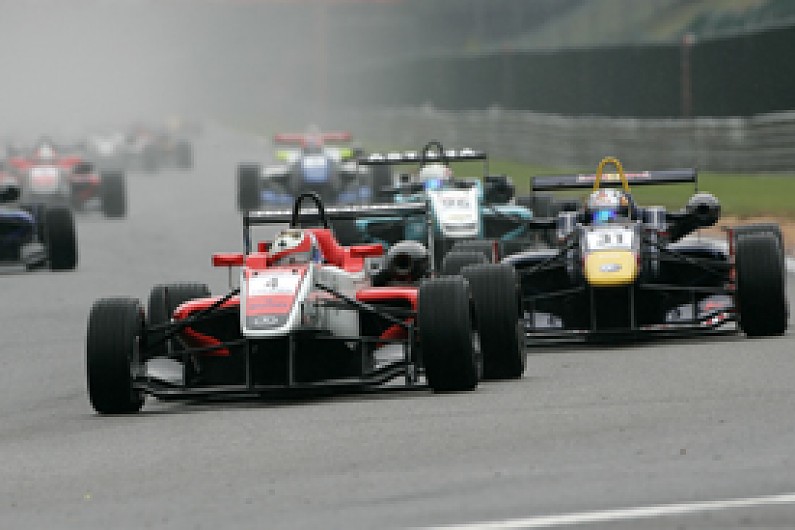 The key to Serralles's form in 2014 is Mick Kouros, who has also made the short trip from Fortec's Daventry base to West-Tec's Corby premises.
Kouros stepped back from overall control of Fortec's F3 team during 2013 to work one on one with Pipo Derani, and did a remarkable job to turn a driver who had been lacking in confidence into a leading contender who finished on the Macau Grand Prix podium.
As West-Tec's new chief engineer for European F3, there is every chance that Kouros will be the calming influence Serralles needs to bring out the best in him. And, as anyone who saw him at Spa in 2012 (pictured) will testify, his best can be incredibly good.