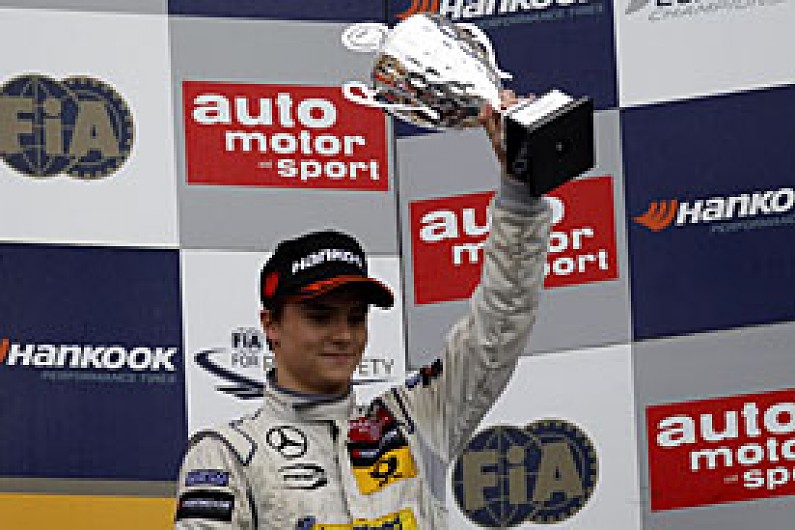 Lucas Auer, the nephew of ex-Formula 1 racer Gerhard Berger, has made a surprise switch to Mucke Motorsport for next year's Formula 3 European Championship.
The 19-year-old Austrian finished fourth in this year's standings with Prema Powerteam, with one race win to his credit.
Mercedes-backed Auer will likely lead the challenge of the Berlin-based Mucke team, which initially brought the German manufacturer into F3 in 2002.
He begins his test programme with the team, which took Felix Rosenqvist to second place in the 2013 standings, in Spain this week.
"Mucke has a long and successful history in Formula 3," said Tyrol-based Auer. "I am certain that we will be one of the frontrunners.
"I would like to thank the Prema team for the good cooperation this season. Certainly, Mucke don't do such a good espresso, but as I don't drink coffee anyway that doesn't play a role for me."
Team principal Peter Mucke added: "We have watched Lucas since the German Formula 3 Cup [in 2012].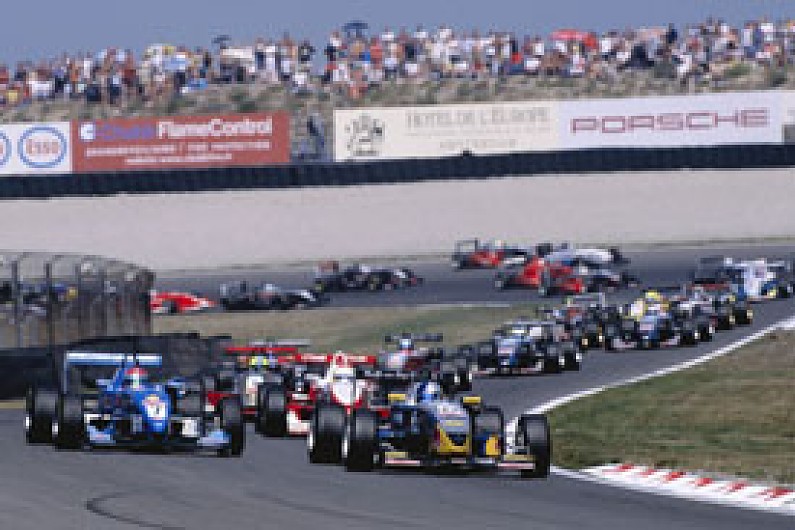 "Signing him for next year was our goal and I am happy that we have achieved this.
"We may not speak Tyrolean, but perhaps Lucas will be able to speak our Berlin dialect by the end of the year!"
DID YOU KNOW?
Mucke Motorsport's first big Formula 3 success came with an Austrian driver, when Christian Klien won the 2003 Masters of F3 at Zandvoort (pictured).